Liverpool midfielders Jordan Henderson and Emre Can have both discussed the importance of changes made by Jurgen Klopp in pre-season.
Klopp brought in seven new players over the summer, in Alex Manninger, Loris Karius, Joel Matip, Ragnar Klavan, Marko Grujic, Georginio Wijnaldum and Sadio Mane.
But while the German's squad is considerably different to this time last year, his priority focus during pre-season was in work behind the scenes, looking to improve the foundations already in place.
Two of those foundations came in midfield in Henderson, the Reds' captain, and Can, a key man in 2015/16.
Speaking during the November international break, the duo praised the changes made both in Klopp's backroom staff, and their approach to training during pre-season.
Henderson hailed the appointments of head of fitness and conditioning Andreas Kornmayer and head of nutrition Mona Nemmer from Bayern Munich.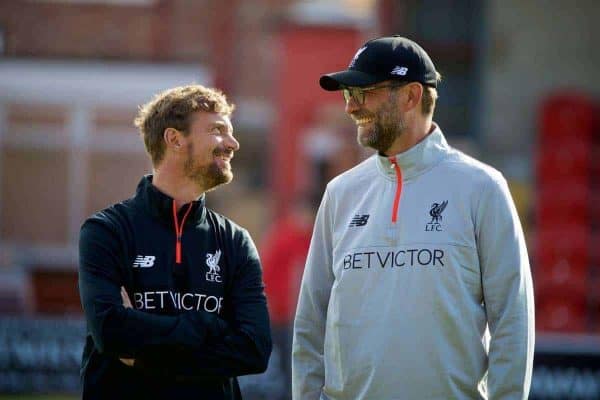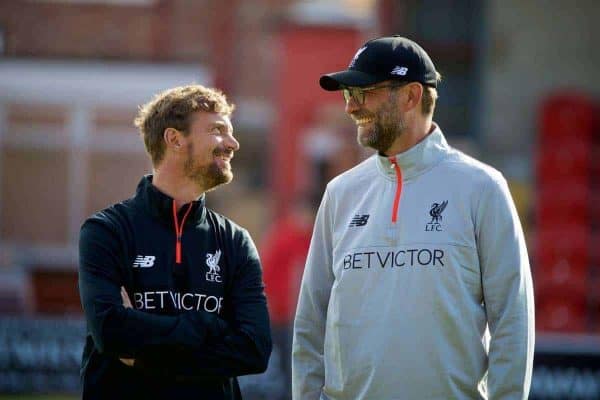 "He's been brilliant. He's really come in and put his own stamp on what he wants to do and what the manager wants from the players," he said of Kornmayer.
"The lads get on very well with him, he's got a good relationship with all the lads, and he works us very hard, which is good.
"We've got a great bunch of lads that want to work, so that makes it easier for him, but the things he's done have definitely put us in good condition, as you can see out on the pitch in the performances and energy levels we've had.
"I feel very good at the moment, probably the best I've felt in years really in terms of my fitness and just in general.
"We all ate well anyway—as professionals you need to make sure your diet is good. But since Mona came in, I think it has gone to another level—the food we've been having is unbelievable.
"In pre-season, I couldn't believe it—we're getting a bit spoilt, actually.
"She's been world class, making sure we're getting the right food in after games, the protein shakes we have…everything, everything is covered nutritionally.
"I've never seen anything like it since I've been involved in football in terms of the food we're having.
"Everything seems to be done and checked off for us to go out at the weekend and perform."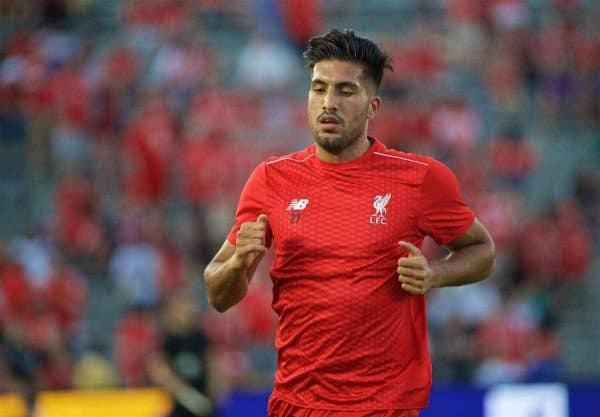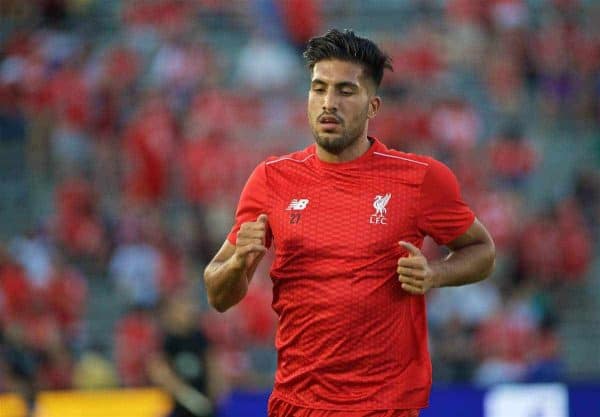 Henderson isn't the only Liverpool player to praise Nemmer's influence, with Jon Flanagan among those to also detail the impact she has made at the club.
For Can, however, the focus was on the intensity of Klopp's training sessions during pre-season, and how they have affected his and his team-mates' fitness in a positive way this season.
The German returned later than some of his colleagues, after a summer spent with Germany at the European Championship in France, but he says he is feeling the benefits of a gruelling pre-season regime.
"I came a little bit later to pre-season, but it was very hard," he explained.
"I remember when I came to pre-season I didn't see the ball for the first four or five days, it was just run, run, run!
"But it's very important because our style of play is very hard fitness-wise.
"If you see the games, the last few games, we always run more than the other teams and that's why it was very, very important for us."
While the attention is firmly placed on Klopp's management, and his charismatic persona, the former Borussia Dortmund manager has clearly done the background work required, too.