Serie A side Inter Milan are believed to have expressed an interest in signing former Liverpool midfielder Steven Gerrard on a short-term deal.
Gerrard left MLS franchise LA Galaxy earlier in November, and explained that he would take time to "consider the next stage."
One of the 36-year-old's options is a return to Liverpool in a coaching capacity, with Gerrard holding talks with the club over a possible deal, which is reported to be in an advanced stage.
However, Inter are set to approach Gerrard with an offer that has been in the works for weeks, according to the Independent.
This would see Gerrard join Inter's first-team squad until the end of the 2016/17 campaign, as they look to stabilise their form after a poor start in Serie A.
Interest is said to have stemmed from the Inter boardroom, rather than from either former manager Frank de Boer or his replacement Stefano Pioli, as the Italian side look to shake up their midfield ranks.
This isn't the only offer to emerge in recent days, with League One side MK Dons also said to have approached Gerrard to take over their vacant managerial role.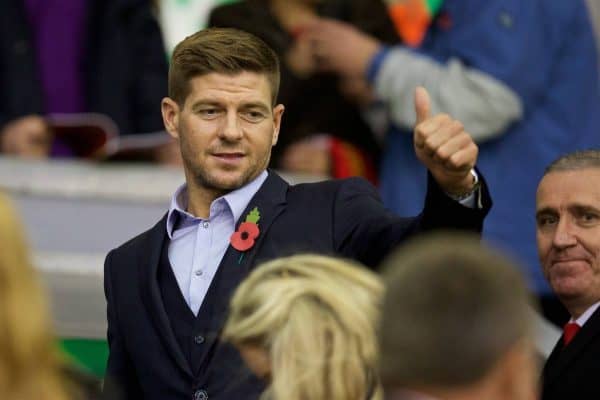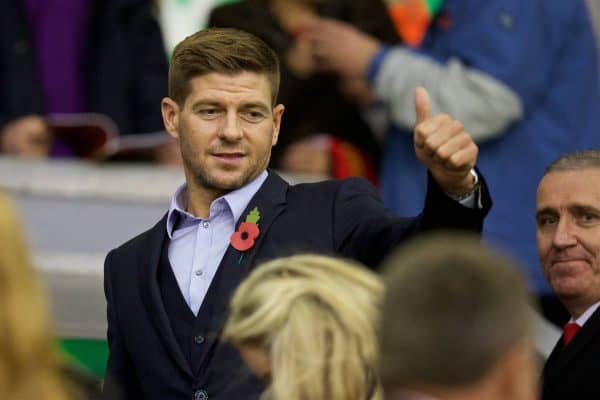 Neither seem likely at this stage, despite Gerrard's admission that he was "not ready to make a decision or finalise anything" yet.
Gerrard has already stated he is "going back to England to live," something no doubt spurred by the pregnancy of his wife, Alex, and the detachment he felt while in Los Angeles.
He won't be able to play for another club until January, leaving him with just five months at the San Siro if he chooses to join Inter.
Liverpool's offer is reported to be as a youth coach, working alongside academy director Alex Inglethorpe.
Inglethorpe has already brought back the likes of Steve Heighway and Dave Shannon, coaches Gerrard has credited with as some of the biggest influences on his career.
But the ex-captain is said to have stressed he is pursuing "meaningful role rather than a symbolic one."
Gerrard is certainly an in-demand free agent, but it still remains likely he will end up on Merseyside.