Liverpool centre-back Joel Matip has spoken about his excellent start to life on Merseyside, praising the help of Dejan Lovren and Nathaniel Clyne.
The 25-year-old arrived on a free transfer this summer, after spending seven seasons in the first team with boyhood club, Schalke 04, in the Bundesliga.
After ankle surgery prevented him from participating in much of pre-season, Matip has now firmly established himself in Jurgen Klopp's starting lineup, and has been in impressive form.
Since Matip's debut in the Premier League at Tottenham in August, only three sides have conceded fewer goals than Liverpool (nine)—Arsenal (eight), Chelsea (seven) and Spurs (seven).
Speaking this week, Matip explained how this is due to the spirit within the squad, and the trust he has in his defensive colleagues.
"Why did I settle so quickly? My team-mates helped me from the first day I was here. That support meant I could play my game," he told the Liverpool Echo.
"There are a lot of nice guys in the squad. We laugh a lot and hopefully we will achieve a lot.
"I'm also playing for a great coach who improves every player he works with. I still think I can improve and I know I will get better.
"It's not easy. I'm grateful that I've always had the help of my team-mates.
"I always have Dejan and Clyney either side of me. They give me confidence. I can step out knowing they are behind me."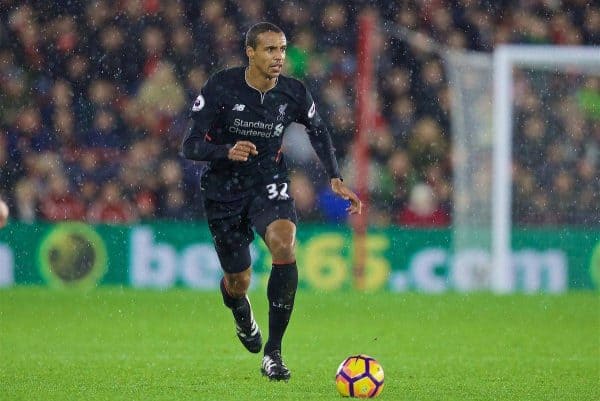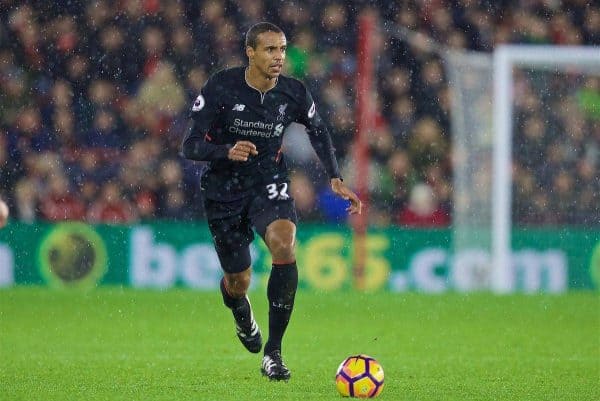 Matip's front-footed, adventurous style of play suits both Klopp's system and the ethos of the club, recalling the great defenders who have made Merseyside their home in the past.
Like another bargain signing, Sami Hyypia, before him, Matip has quickly fostered an affinity with Liverpool, with the Cameroonian saying "I feel the soul of this club."
"It's an honour and a joy to play for Liverpool. It's a great club," he continued.
"I've been able to help the team get some good results and I am really happy to be here.
"For my whole life I was a Schalke fan. I grew up there and played for the club for 16 years. I worked hard and I had some luck along the way.
"My heart was at Schalke but now my ambitions are with Liverpool. I feel the soul of this club.
"This is a great club famous across the world for its supporters. Everyone respects Liverpool like no other club."
Matip's words will be music to the ears of both Klopp and the Reds' supporters, with Liverpool's new defensive powerhouse seemingly in it for the long haul.
Based on his excellent, consistent performances so far, this can only be a positive for Anfield.