Jordan Henderson has explained how Liverpool's success in down to a team effort, with every player chipping in with the "dirty work."
The Reds captain has helped his side to seven wins out of 10 games in the Premier League so far this season, making Jurgen Klopp's side unlikely title contenders at this early stage.
This being the German's first full season as Liverpool manager, Klopp is now seeing his tactical ideals realised on the pitch.
According to Henderson, this would not be possible if every player didn't play their part, with the midfielder speaking to Sky Sports ahead of Liverpool's clash with Watford on Sunday.
"We've bought into what the manager wants us to do. We all want to do that dirty work," he said.
"Everyone chips in and does that in the team, from the front to the back.
"Even the goalkeeper has to be switched on and not so static on his line. He's always thinking about coming out if it's over the top so everyone is always alert and doing their job.
"It definitely has to work as a team. If one or two don't do it then it doesn't really work.
"It's quite easy to play around the press if that happens.
"But if everyone does it as a team and you're all tuned in to the same thing then it becomes a lot easier.
"When you're pressing someone, he might not get the first ball but it rushes the opponent and your team-mate who is following in might nick the next ball or get in on the second pass.
"It's not about individuals, it's all about team work."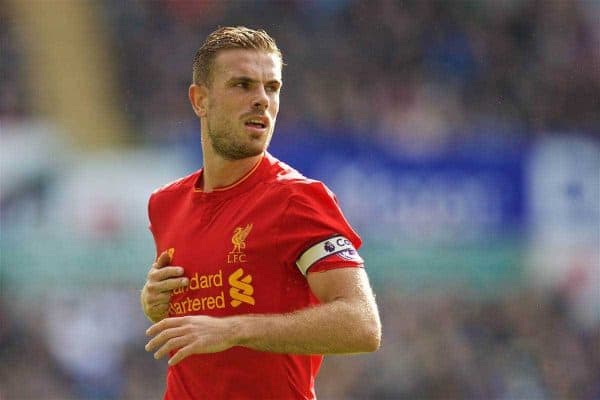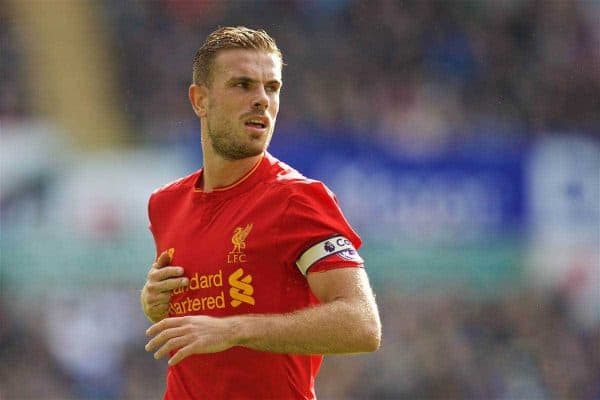 Henderson has been stationed in a new role at the base of Klopp's three-man midfield, and after an intense pre-season that he described as "the best pre-season I've done," he is thriving.
This is aided by the support of fellow midfielders Adam Lallana and Georginio Wijnaldum, who operate as fluid, box-to-box options.
But it is Klopp who Henderson attributes to his successful transition into the role, saying "I've learnt a lot."
"I'd probably say over the last two to three months with me playing a different role—a deeper role as a No. 6—the manager has really helped me with that," Henderson explained.
"Over a short space of time I've learnt a lot about the position defensively.
"It's being more disciplined really, that's the biggest thing I've learnt.
"But, tactically, the manager has helped everyone. He tells us what he wants us to do and how he wants to do it.
"It's about doing what the team needs me to do, not what I want to do or what I think I can do.
"It's about doing my job for the team. If everyone does that I'm sure we'll be very successful and that's the way it's gone so far."
Just like his team-mates, Henderson is in keeping with Klopp's humble philosophy when discussing Liverpool's title chances, simply insisting "we've just got to keep the momentum going and keep working hard."
The captain is in a great position to oversee this, but he knows he has to continue to play his part.