Liverpool's average annual player salary of £57,000 per week is the 10th highest in world football, and the 60th in world sport.
The Reds are currently top of the Premier League table, but this is not in line with their wage structure, with four other clubs in the English top flight paying more on average.
That is according to Sporting Intelligence's Global Sports Salaries Survey, with data collected on salaries across divisions, nations and sports.
Liverpool's high earners such as Daniel Sturridge (£150,000 per week), James Milner (£100,000 per week) and Jordan Henderson (£100,000 per week) have boosted the club's average wage, but they have still found value in the market.
Manchester United, who pay £110,000 per week on average, are the highest paying side in world football, while Manchester City (£104,000 per week), Chelsea (£86,000 per week) and Arsenal (£71,000 per week) also pay more on average than Liverpool.
---
Top 10 Highest Paying Clubs in the World
1. Manchester United – £110,000 per week
2. Barcelona – £108,000 per week
4. Real Madrid – £97,000 per week
6. Paris Saint-Germain – £86,000 per week
7. Bayern Munich – £80,000 per week
8. Juventus – £76,000 per week
10. Liverpool – £57,000 per week
---
There is a considerable drop-off in average salary between Liverpool and the rest of the top 10, with the Reds paying £14,000 per week less than Arsenal, and close to half that of United.
However, bar Arsenal, each of the other sides have won their respective domestic title in the last five years, and four have won the Champions League in the same time, suggesting that money and success are intrinsically linked.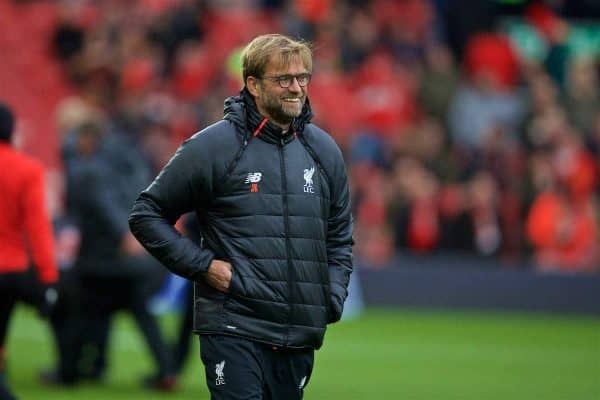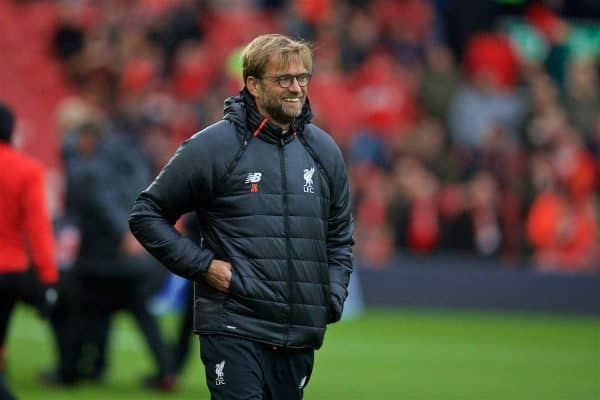 Jurgen Klopp's challenge this season is to prove that is not the case, and so far he is faring well.
On a wider scale, Liverpool are the 60th highest-paying club in world sport, with NBA's Cleveland Cavaliers, who boast Reds shareholder LeBron James in their number, at No. 1, paying their players £126,000 on average per week.
To put this into perspective, however, United are the fourth highest-paying side in world sport.
With Jose Mourinho's side sat in sixth place in the Premier League table, eight points behind Liverpool, whether their investment has been a wise one is certainly questionable.