Liverpool have blitzed a lot of teams so far this season, but their ability to not look like losing games is becoming increasingly invaluable.
Saturday's goalless draw at Southampton was far from the worst result in the world, even if missed chances did prove costly.
The Reds were the better team on the south coast, but they never quite found the zip and ruthlessness that they displayed so magnificently prior to the international break.
You can't win every game, however, and in the grand scheme of things, this could well be a good point once May rolls around.
While much of the recent focus has been on the attacking side of Liverpool's play–understandable, given their relentlessness in the final third in 2016/17–this draw at St Mary's again outlined their resilience defensively.
New-Found Solidity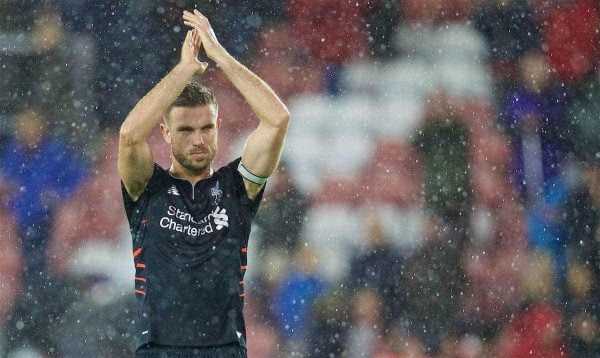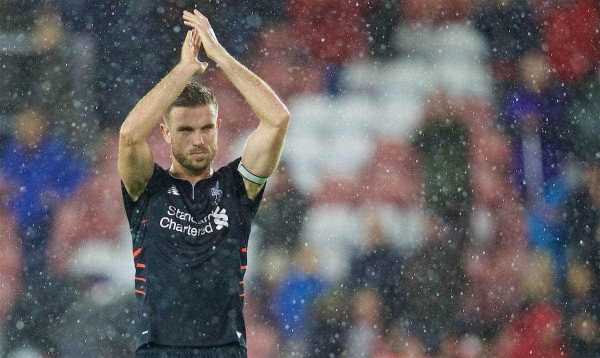 Liverpool supporters were understandably a little pessimistic about the trip to Southampton, with various factors the reasoning behind this thought process.
The international break allowed Jurgen Klopp very limited time with a full squad on the training ground, while Adam Lallana's injury and Philippe Coutinho and Roberto Firmino's lack of freshness were also a concern.
Add to that the fact that Saints are possibly the Premier League's most dangerous team outside the top six, and a tough 90 minutes was always going to be in store.
While the Reds' dropped points were, therefore, not a huge shock, the home side did almost nothing in an attacking sense–far less than many expected.
Despite having talented players such as Sofiane Boufal, Nathan Redmond and Charlie Austin on the pitch, a second-half header from the latter was Southampton's only chance of note all afternoon.
A Liverpool victory never quite felt like it would come to fruition, but barely did it feel as though Klopp's men would get anything worse than a draw.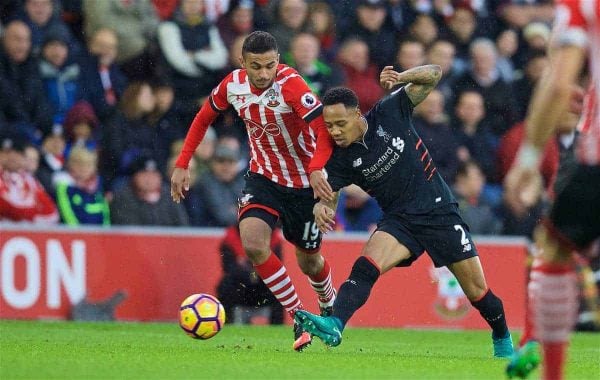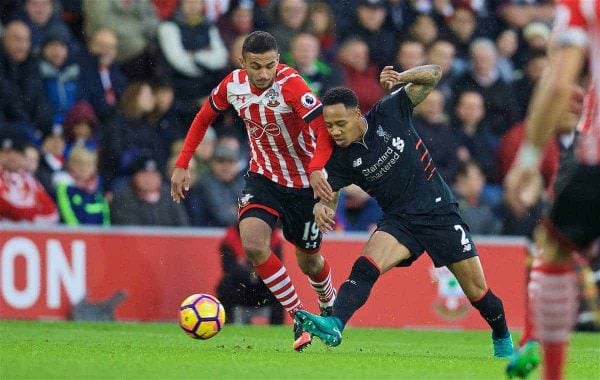 The back four is looking more and more reliable by the week–whether or not the presence of Loris Karius has helped is up for debate–with the outstanding Joel Matip a big reason for this.
The midfield and attack are also key, of course, with anyone from Jordan Henderson to Sadio Mane doing their defensive duties expertly.
The silly errors are slowly being cut out by individuals–from open play, at least–and Liverpool are so dominant in matches that defeat seems unthinkable in the majority of them.
In years gone by, before Klopp gave the Reds this steely edge, these were the matches that they would have come unstuck in; a sloppy goal was invariably gifted to their opponents, and a potential equaliser would never come.
Turning those defeats into draws can be crucial come the end of the season, whether that be in the title race or top-four battle.
Recurring Theme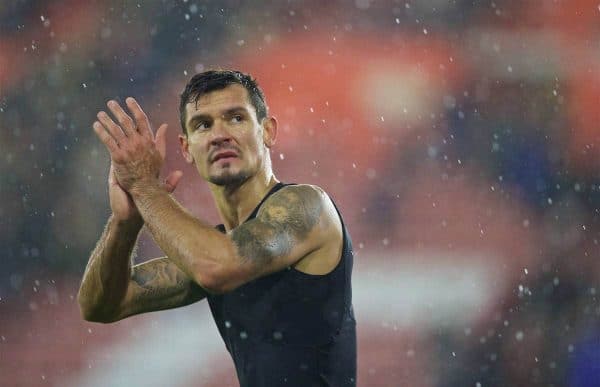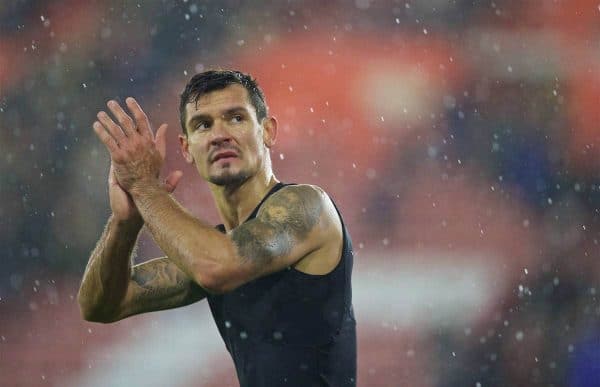 When you assess Liverpool's campaign to date, how many times have they genuinely felt like being on the cusp of losing a game?
The aberration at Burnley aside, of which Klopp said, "600 or 700 games as a manager and a game like this I never saw," there has been barely been another example of it.
For 45 minutes at Arsenal, the Merseysiders were below-par and behind, before Coutinho's free-kick turned the game on its head. The deficit at Swansea City was also overturned without too much hassle.
Only two avoidable goals away to Crystal Palace gave the Eagles even a hint of a chance, but the eventual 4-2 scoreline was generous on them to say the least.
Man United came to Anfield in October and could only muster one headed opportunity, much like Southampton, and despite often sneaking wins away to Liverpool, it was never on the cards this time around.
Liverpool are currently second in Europe's big five leagues for shot difference per game. pic.twitter.com/q6yQy6RgSH

— Andrew Beasley (@BassTunedToRed) November 19, 2016
The 1-1 draw away to a talented Tottenham side should have seen the Reds walk away with all three points, with only a poor offside decision robbing Mane of a result-clinching goal.
Even when Danny Rose equalised with 72 minutes on the clock, a Spurs winner felt far less likely than it may have done under previous Liverpool managers.
Likewise, away to Chelsea, Diego Costa's strike halved the deficit in the second half, but Liverpool were again professional in seeing the game out.
West Brom's late rally at Anfield was dealt with resiliently by Matip, Dejan Lovren and Co., and going back to the Arsenal game on the opening weekend, the Gunners' late attempt at a comeback was also extinguished in accomplished fashion.
Leicester City, Hull City and Watford were all torn to shreds on Merseyside, in matches that were so one-sided you half expected a white towel to be thrown in by the visiting manager.
Sign Of Champions?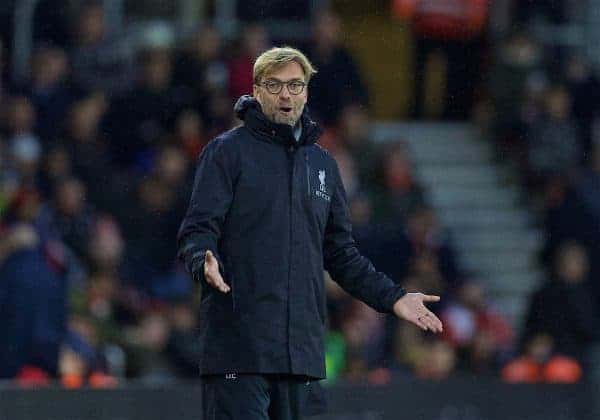 Because of Liverpool's set-piece issues, and the headlines that their outstanding attacking football has merited, this new-found ability to be hard to beat has gone under the radar.
Klopp's side may not achieve this in the way a Jose Mourinho, Antonio Conte or Diego Simeone team does, but they are still limiting opponents to very few chances in a game.
Let's not forget that, until the 6-1 win over Watford, Karius had barely had to make a meaningful save in his five previous appearances.
Liverpool's dominance of possession is certainly a key reason for this, while their ability to produce a cricket score also makes the opposition naturally cautious in their approach.
While too many draws can ultimately prove fatal in a title challenge–2008/09 is a depressing reminder of that–it is avoiding defeats that is so pivotal.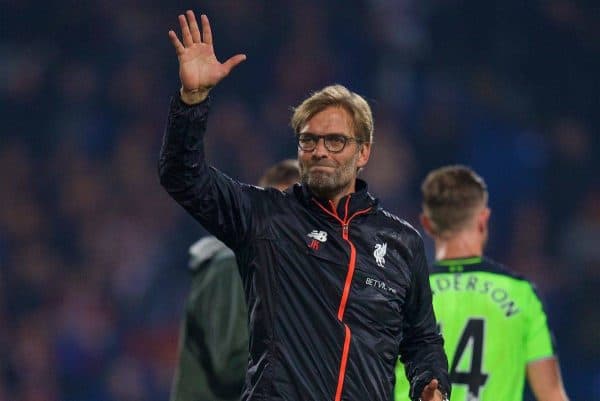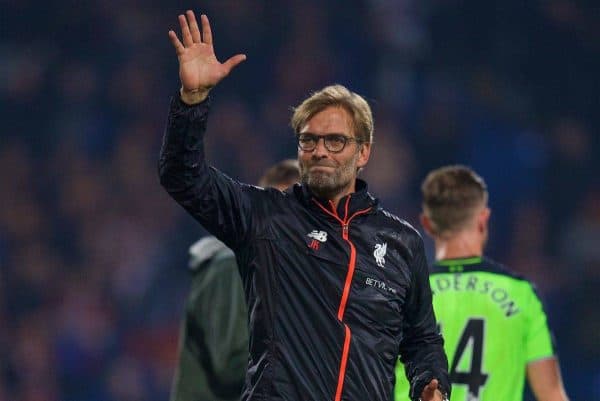 Liverpool have suffered that fate just once this season in 15 outings, and current evidence suggests it will take a very good team to beat them. That Burnley game feels more freakish by the week.
The Reds' blistering play in the final third is never going to be a roaring success every week, which is precisely why the defensive side of things had to improve.
Saturday's clean sheet was a big positive in that respect, on an afternoon that perfectly showcased a Liverpool side who look like drawing at worst at the moment.
Last season, they would have looked far less assured away to such a tricky opponent—relinquishing a 2-0 lead to lose 3-2 in March proves this—and it is another sign of how far this team has already come under Klopp.