Liverpool are currently incorporating rugby-inspired practices with goalkeeper Loris Karius, as a way of helping him becoming more accustomed to English football.
According to the Liverpool Echo, Reds goalkeeping coach John Achterberg has been "vigorously challenging the German shot-stopper for high balls while holding a rugby tackle bag."
Although not actually that uncommon in football with goalkeepers, it will hopefully help improve what has been a slightly tentative start to Karius' Reds career.
On a few occasions, the 23-year-old has looked susceptible from crosses, with a lack of authority failing to help improve Liverpool's set-piece woes in the process. While he has, statistically, successfully claimed every cross he has attempted, he has been tentative to come off his line from crosses and corners.
Still, his struggles have possibly been over-hyped, with no key errors to speak of to date.
Jurgen Klopp has discussed the importance of the work that is being done, saying his young 'keeper has to be in-tune with the physicality of the Premier League.
"John Achterberg usually does it with his hands but it's better to use something else," Klopp said.
"Of course that's important. There are different things you have to do as a coach.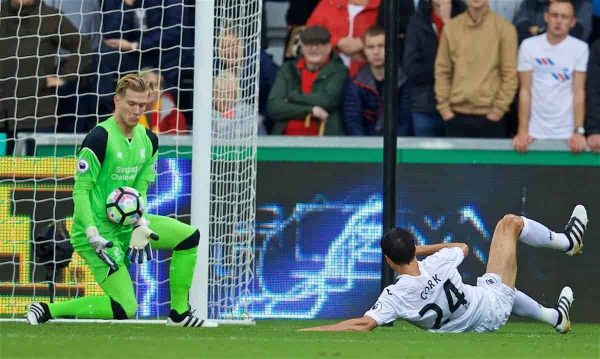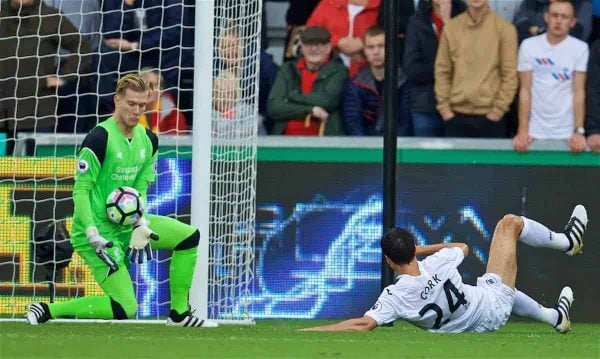 "First, as a keeper you have to learn the technique then you have to adapt to the real circumstances – having six, seven players around you.
"No-one gets out of your way. It is completely the opposite. They want to disturb your way.
"That wasn't a specific preparation for Crystal Palace. It was specific training for goalkeepers in the Premier League.
"West Brom was the same, it was pretty much the same against Manchester United. That's goalkeeping life. You can't change this.
"You can't say no long balls in the box and if there are then immediately whistle. That's not how it works so we need to prepare the boys and that's what John is doing."
Karius has established himself as Liverpool's first-choice 'keeper ahead of Simon Mignolet this season, but it is clear that he needs time to settle.
The 4-2 win over Crystal Palace saw the German make arguably his first meaningful saves in a Reds shirt, which should have done him the world of good.
Patience is required when it comes to judging Karius, like any young player moving to a new country, but this work on the training ground will do no harm whatsoever in terms of his progress.