Liverpool have confirmed work on the Reds' new club shop will begin next week, located on the corner of the Kop and the new Main Stand.
The new external store will be four times the size of the current shop, which is located within the Kop.
The club had initially put plans in place to have a new shop within the new Main Stand, but opted for an external shop – similar in style to Borussia Dortmund's – in the space next to the Albert pub on Walton Breck Road.
The shop will be over two floors, with a cafe area in the upper floor.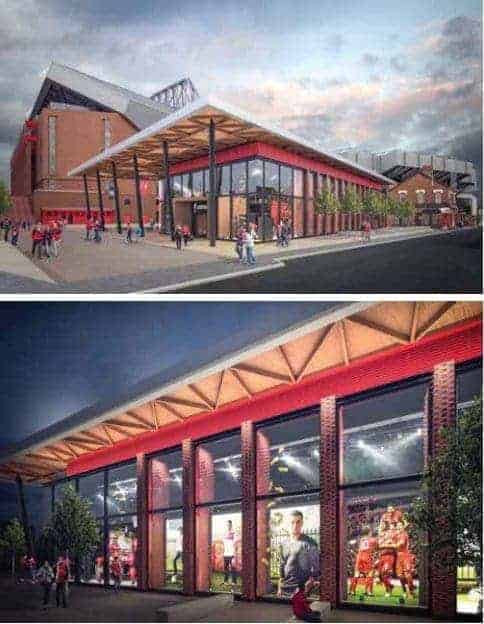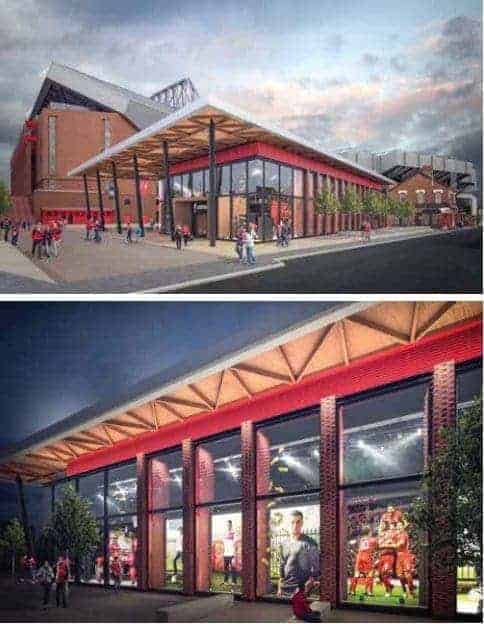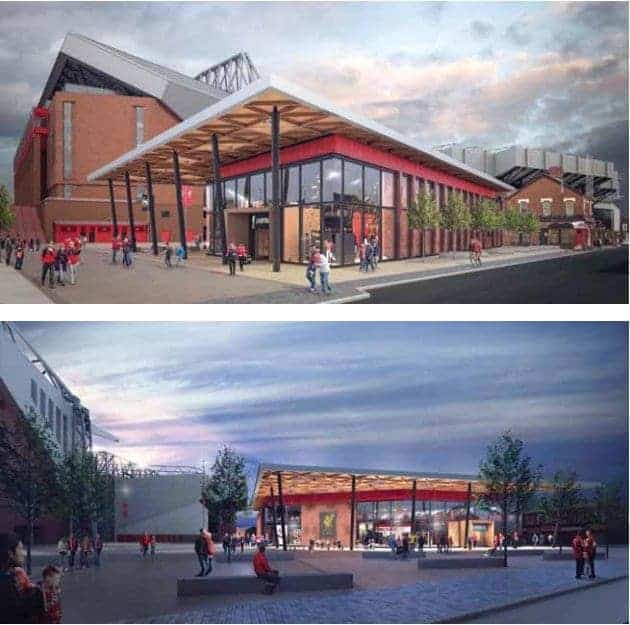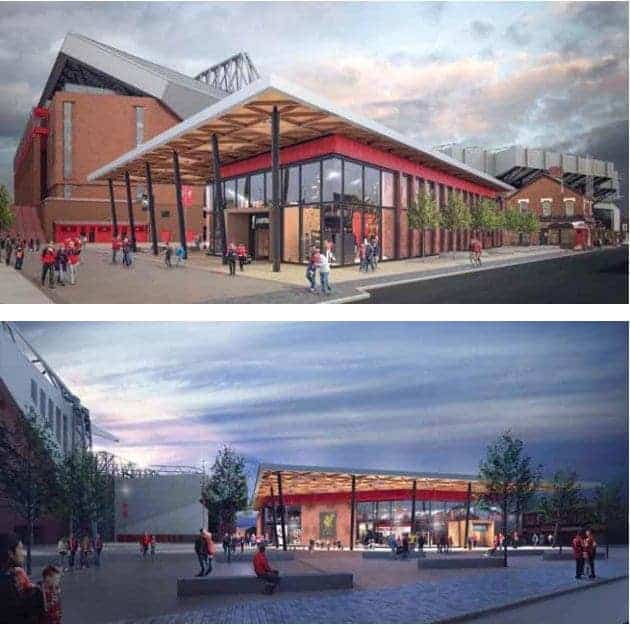 The new shop will be open on matchdays and non-matchdays and create 60 jobs.
It is scheduled to open early next season. What Liverpool then will do with the internal space of the old shop inside the Kop isn't known, they could opt to expand the museum and create more options there.
LFC's chief commercial officer, Billy Hogan, said: "Liverpool Football Club has an ongoing commitment to the wider regeneration of the Anfield area. This development will further enhance the Main Stand development as well as the Anfield High Street and will take us a step closer to offering our fans the best in-store experience possible."
Meanwhile, internal work at the new Main Stand continues, with January the expected finish date for areas such as the changing rooms and media facilities – which are currently temporary.
Again, once this is complete it's not yet known what the club are to do with the new spaces but could opt for more food court style options in the fans zone area.
A hotel is also planned for the corner on Walton Breck Road.