Steven Gerrard received praise from around the football world after he announced his retirement on Thursday, with European giants AC Milan and Barcelona both paying tribute to the iconic Liverpool player.
There were words of praise from former team mates and staff – from Xabi Alonso and Pepe Reina, to Daniel Agger, Dirk Kuyt, Javier Mascherano and Fernando Torres, to Titi Camara and Ryan Babel.
But among the longer tributes was one from Luis Suarez, with whom Gerrard enjoyed a special bond – especially during the 2013/14 season, when it looked for so long that the pair were leading the club to an unexpected title success.
Suarez speaks about Gerrard's influence on him off the pitch, alluding to the summer of 2013 when the Uruguayan sought a move away from Anfield only for Gerrard to persuade him to stay. "You were always with me even when some others were not," wrote Suarez.
Suarez's message in full:
"To a captain, to a team-mate, to a friend,"
"I got to Liverpool, a historic club, coming from another historic club. And amongst my team-mates, Steven Gerrard. A model of the club, in the Premier League and outside the championship as well. He shrunk the field on defence, was a great shoot and a great goalscorer and was a very skilled passer. A unique player indeed.
"As weeks went by Steven showed himself as a true leader. He was a natural and an ambitious player on the field and a good and consistent team-mate off the field. He was always of great support and that me lots of valuable things while pulling the best from me.
"Thank you very much Steven. For being by my side during my career's tougher times. For supporting me no matter what and gifting me advice so many times. Our relationship goes beyond the football field. You were always with me even when some others were not. So many chats, so many times you helped me reconsider situations, and always in order to teach me – like an older brother teaches his younger one.
"We went through so much together and fought for big things to come for our club. This will be imprinted forever in my memories.
"My friend. YNWA."
YNWA #StevenGerrard pic.twitter.com/8YcfN5OJVL

— Luis Suarez (@LuisSuarez9) November 24, 2016
Another paid tribute to Gerrard was Suarez's partner in crime two years ago, Daniel Sturridge. He wrote on Facebook: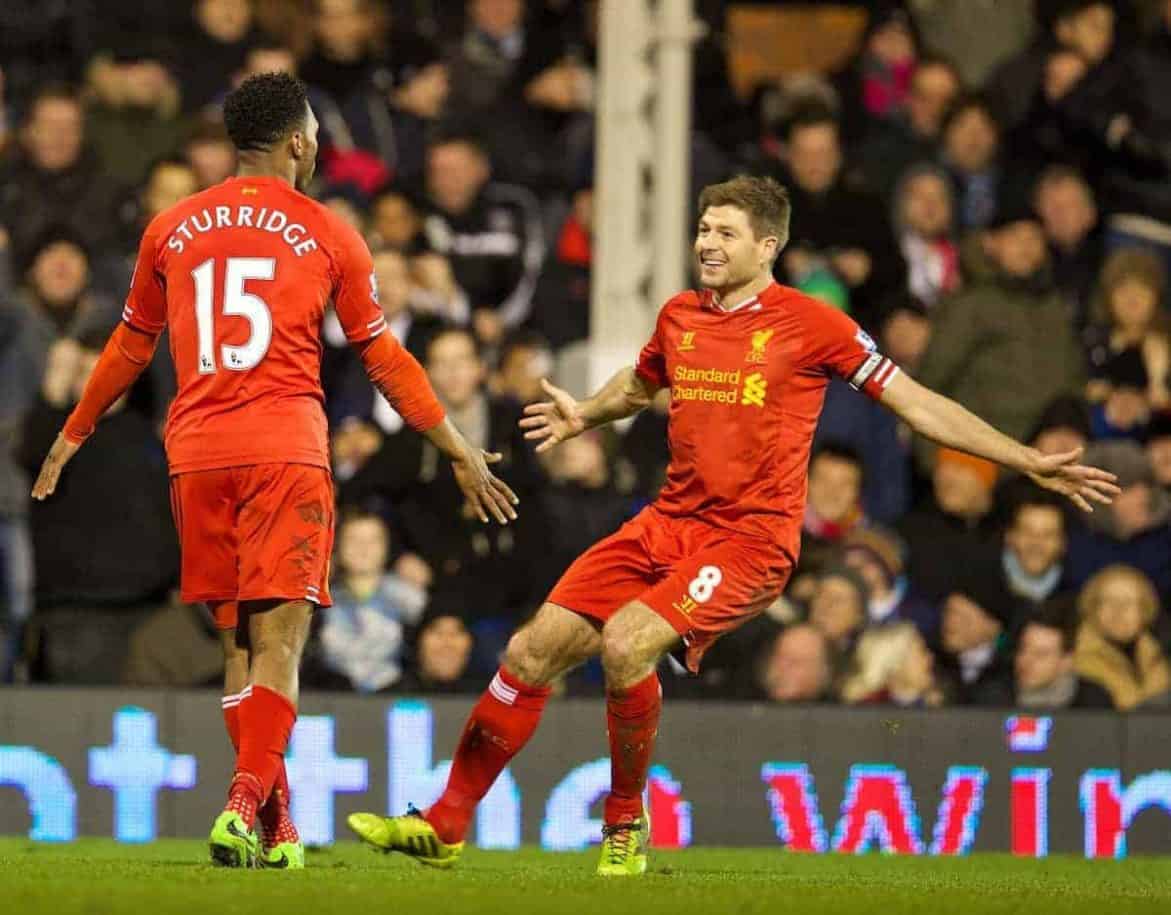 "The first time I met you was at England training camp nervous as anything wondering if I'd enjoy myself and you were the first to greet me.
"You showed me a lot of love and said I'd do well at Liverpool. A couple of months later I was signing on the dotted line at Liverpool and low and behold the first player to greet me at melwood was. Without you a lot of the achievements I've had at Liverpool wouldn't have happened without your pinpoint passes and input.
"Furthermore I've learnt so much from you as a man on and off the pitch. It's been an honour and a blessing for me to have shared a chapter of your career with you and I want to wish you and your family all the best in the future. I'm sure you'll return to Liverpool one day and be the leader and legend like you were in your playing days.
"Much love and more blessings . Studge"