Liverpool's post-international break struggles have proven costly in recent seasons, but Jurgen Klopp has overseen a promising improvement which has helped his Reds' strong form this term.
Ahead of his first full season in charge, Klopp faced the challenge of needing to improve numerous aspects of Liverpool's on-pitch performance.
Alongside addressing infuriating inconsistency, form at Anfield and improving results against main Premier League rivals, this included continuing to rectify Liverpool's struggles in games directly after international pauses.
Klopp began this process upon arrival, but was unable to fully reap the rewards last season as other problems counteracted the Reds' progress.
But with Liverpool now improving, the marked improvement in post-international results is plain to see, and has aided the Reds' strong form so far this campaign.
Previous Post-International Struggles

During September's break, ahead of Leicester's Anfield arrival, we explored Liverpool's struggles upon the domestic return – and it didn't make for pretty reading.
Before the Foxes' visit, the Reds' previous 12 post-international matches across the last three campaigns brought just 14 points from 36 available with only three wins, five draws and four defeats.
Despite Klopp quickly boosting this with a win and two stalemates in 2015/16, the Reds still boasted the worst record of the traditional top-six clubs by far.
---
Points Gained After Internationals – 2013/14 to 2015/16
---
As shown, four domestic rivals collected over 25 points in the same period, with Chelsea leading the way with 30 points – more than double Liverpool's total.
This brutally highlighted the struggles which continually cost Liverpool dearly, as the Reds consistently lost ground on competitors through their inability to match opponents' aptitude in grinding out results.
For the strong domestic season hoped for to transpire in 2016/17, this simply had to improve.
Welcome Improvement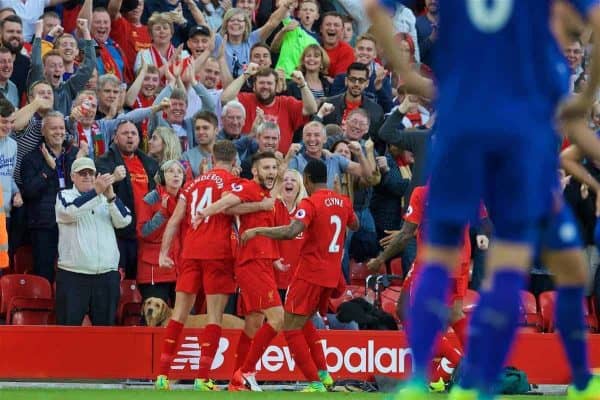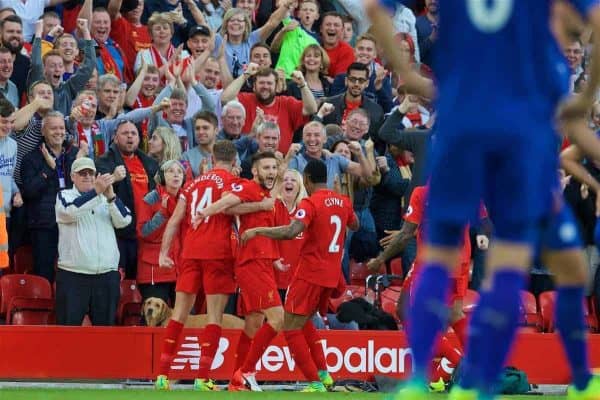 A much-needed upturn has now materialised, with Klopp continuing the steady progress produced in his opening period in charge.
Since arriving, the German has played six post-international fixtures, and though he would undoubtedly like more points to show, his team have impressively remained unbeaten.
---
Liverpool's post-internationals results under Klopp:
TOTAL: Played 6, Won 2, Drawn 2, Lost 0 – 10 points from 18
---
From Klopp's first outing at White Hart Lane upon the October restart last year, Liverpool have won two and drawn four games – earning a respectable 10 points by beating Man City and Leicester, while drawing with Spurs twice, Man United and Southampton.
This is one point more than claimed under Brendan Rodgers across the last nine such occasions prior to Klopp's arrival, evidencing some progress statistically but considering the quality of opponents Klopp has faced it makes it more impressive.
Earning five points last season, the Reds have won the same total again this campaign so far, and this has ensured Liverpool have stayed in touch and even moved ahead of rivals in the table.
The Reds have made valuable ground on United, who have won only two points in post-international games, while Arsenal, Chelsea, City and Spurs are only two points better off than Klopp's side.
That the Reds are unbeaten in these games given the difficult circumstances behind such matches is extremely pleasing, and it's even more impressive considering the tough fixtures faced – undoubtedly the most testing of the clubs discussed.
Liverpool have met three direct rivals in Spurs, City and United – while facing the reigning champions and a trip to Southampton aren't exactly straightforward fixtures you would hand pick.
Reasons are aplenty for this revival, but most crucial has been the Reds' improved steeliness and resilience.
Klopp warned ahead of the Southampton trip that "we can't be the same team we were before the international break", alluding to the impact of the untimely disruption at a moment his side were in great form.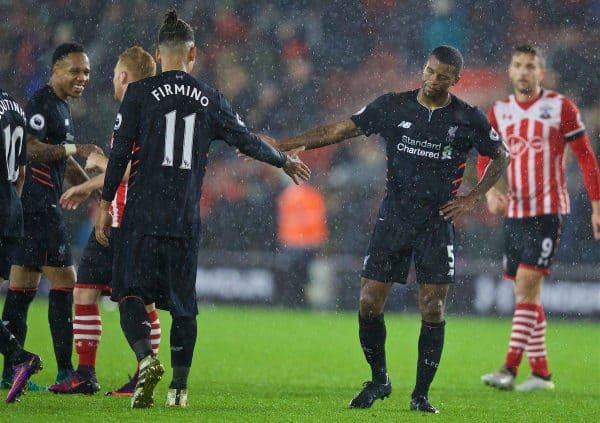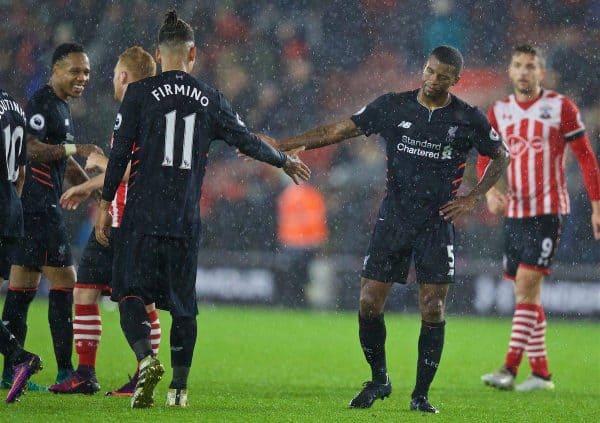 But from the imperious Joel Matip to the tireless Roberto Firmino, Liverpool showed their improved toughness once more at St Mary's, ensuring that though they couldn't grab the win deserved, they most certainly wouldn't slip to defeat.
This desire – which proved how difficult the Reds are to beat, as excellently outlined by This Is Anfield's Henry Jackson – earned a useful point to maintain progress, despite being below par and without Adam Lallana.
Winning only two of six matches shows further improvement can be made, but all factors considered, this has been a pleasing improvement – and a far cry from limping to defeat against Aston Villa and Crystal Palace.
This upturn could be attributed to better coaching on the training ground, meaning players know their roles and are prepared even with less preparation time when returning back from international duty.
Platform for Progress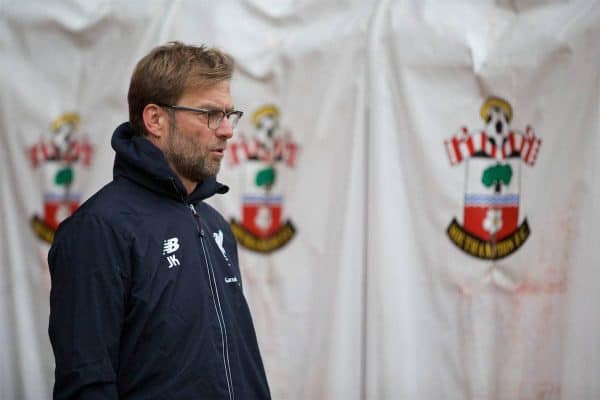 Though this has been just one segment of Liverpool's huge improvement, its importance to the positive campaign produced so far can't be underestimated.
Digging deep to avoid defeat when at their most vulnerable has been crucial to continuing edging forward in a frustratingly disrupted opening to the campaign.
Each time the Reds have found their stride they've been infuriatingly stopped in their tracks – but picking up points, whether one or three, has ensured forward impetus has been sustained.
Hard-fought results have provided a platform to build from in games thereafter once all has settled down again, and Klopp's team, so far, taken full advantage.

After thrashing Leicester another four straight wins followed for the refreshed Reds, and Klopp's men mirrored that with four more successive victories after using the point taken against United as a springboard for further strong form.
Having earned a solid point at Southampton – which could easily have been all three – Klopp's side face a similar challenge when struggling Sunderland arrive at Anfield on Saturday.
A week to refresh and prepare gives Liverpool ideal time to re-energise and rediscover their attacking fluency to compliment the defensive resilience displayed.
Doing so will ensure another strong post-international result provides the catalyst for further positive form, and the hunt for the Premier League title remains on track.