Liverpool have scored the joint-most goals from set pieces this season, belying the notion of their inability to convert from dead-ball situations.
The Reds scored just 15 goals from set pieces in the Premier League in 2015/16, averaging one every 2.7 games, routinely failing to beat the first man from corners and free-kicks.
Christian Benteke was the most common route of set-piece goals, scoring three times, but left for Crystal Palace in a deal worth £27 million in the summer.
However, this season so far has showcased a shift in fortunes, with Liverpool now level with the best in Europe's top five leagues.
Jurgen Klopp's side have scored eight goals from set pieces, the same as AS Monaco in Ligue 1 and Atalanta in Serie A.
This means they are top of the Premier League in terms of set-piece goals, with West Bromwich Albion (six), Arsenal (five), Stoke City (five) and Hull City (five) making up the rest of the top five.
Twenty-seven percent of Liverpool's goals have come from set pieces, with the likes of Joel Matip, Dejan Lovren and Philippe Coutinho proving key to their success from these situations.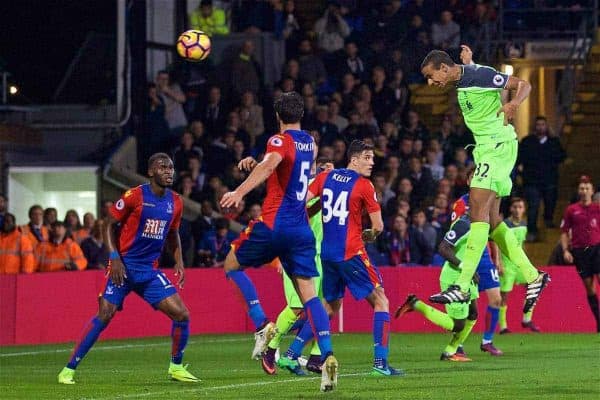 This isn't the highest percentage in the Premier League, of course, with West Brom (50%), Hull (50%), Stoke (42%), West Ham United (40%), Middlesbrough (33%), Bournemouth (31%) and Everton (29%) all leaning more heavily on their set-piece efforts.
Furthermore, this is boosted by the Reds' overall goal tally of 30, more than any other Premier League side, and behind only Monaco (34), Barcelona (32) and Real Madrid (31) across Europe.
But it does suggest an improvement in Liverpool's quality in both their delivery and their conversion from free-kicks and corners.
This season so far, they have averaged a set-piece goal every 1.4 games, and on this basis could go on to score a total of 27 over the course of the league campaign, close to double that of 2015/16.
While their brilliance from open play has caught the eye this season, it is worth noting Liverpool's improvement under Klopp in many other areas, too.