James Milner says Liverpool cannot afford to take their foot off the gas in games, following the Reds' disappointing 2-2 draw with West Ham.
Liverpool had to settle for just a point at home to their relegation-threatened opponents on Sunday, on a day that saw their title hopes suffer a blow.
When Adam Lallana gave his side an early lead, it looked as though they would go on to win comfortably, only for their performance levels to drop noticeably.
The sharpness of their passing went down a notch, and the general intensity they were playing with also noticeably decreased.
Milner admits it is something you cannot do in the Premier League, with opponents capable of pouncing on such dips in potency.
"I thought we started pretty well, got around the ball, [played] some good bits of football," Milner explained after the game.
"But when we went in the lead it seemed to change slightly; I don't think it was bad but it wasn't the same intensity.
"We didn't keep it simple enough I don't think and we've let them back into the game. We started the second half very well, but it's too late then really.
"We got ourselves back into the game, had chances to win it, but it's giving ourselves a lot to do from being in a good position.
"We've shown all season that when we're at it and 100 percent and everyone's firing together, we can beat anyone.
"As soon as we drop off slightly…you can't do that in the Premier League, you get punished."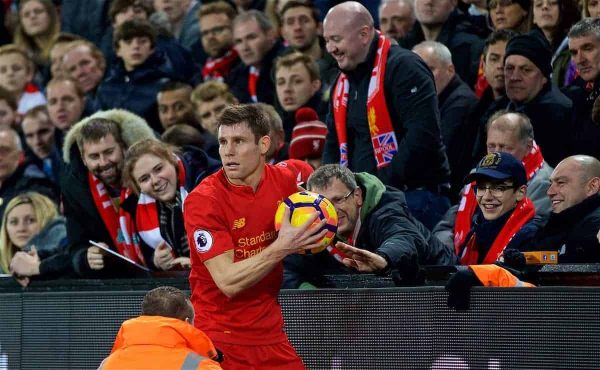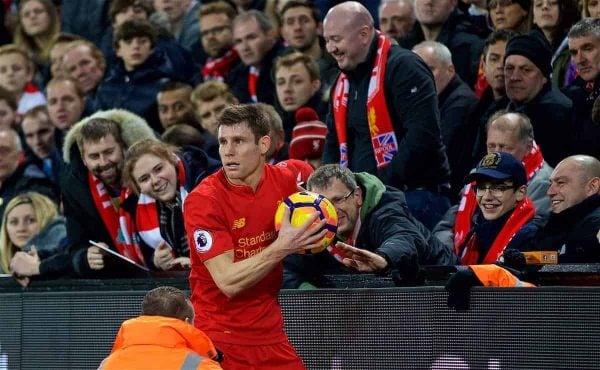 Liverpool's vice-captain also believes the Reds must now start showing more consistency in games, rather than being either brilliant or woeful.
"The good is very good but the bad is very bad, so we need to cut that out and bring those two closer together," he added.
"When we're on an off day or an off 20 minutes during a game—which is going to happen, you're never really going to dominate a game and be firing on all cylinders for 95 minutes—that's where we need to make sure we are more solid, don't give away silly free-kicks and keep it simple."
Liverpool are infuriating when it comes to bossing teams but not getting results, and Sunday was yet another example of it.
Both goals conceded were more than avoidable, and if they are to have genuine title aspirations this season, the sloppy goals must be eradicated.
If not, not only their title hopes, but even a top-four finish will start to look in doubt.