Ex-Liverpool midfielder Didi Hamann has come to the defence of under-fire goalkeeper Loris Karius, saying his compatriot deserves "respect."
Karius has come under widespread criticism for his recent performances between the sticks, with Jamie Carragher, Jamie Redknapp and the Neville brothers, Gary and Phil, leading the barrage.
This saw Karius respond during an interview in midweek, saying "I don't care what Gary Neville said. He was a manager for a short bit and now he is back to being an expert again."
During Sky Sports' coverage of the Reds' 2-2 draw with West Ham on Sunday, Carragher addressed these comments and the continued scrutiny over Liverpool's new No. 1, advising Karius to "shut up and do your job."
But taking to Twitter on Monday, Hamann defended Karius' start on Merseyside, first describing Phil Neville's view as "the most laughable thing I've read in a long time."
"Carra is out of order too," he continued, not holding back on his former team-mate.
"Karius is 23 years old and played over 100 top-flight games. Outrageous comments, deserves a little more respect.
"You can criticise as much as you want but you don't tell an adult to shut up. Poor form."
The pair have since reconciled, however, as Carragher revealed later on Monday afternoon.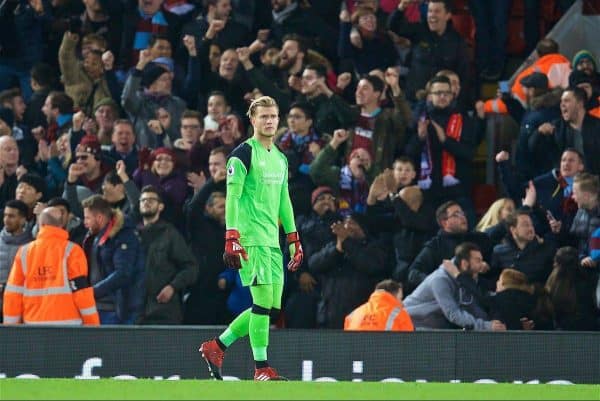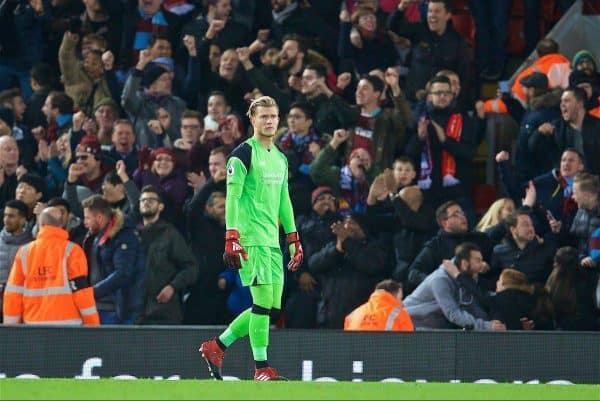 ---
Hamann's stance is a refreshing one, with criticism of Karius becoming something of a witch hunt, despite the £4.7 million summer signing making just 11 appearances for the club so far.
While his errors against West Ham and Bournemouth certainly warrant criticism, Karius has also produced a number of strong performances.
This was particularly apparent in the 6-1 victory at home to Watford in November, in which Karius made a host of vital saves and aided Liverpool's front-footed approach intelligently.
There have been calls for Jurgen Klopp to replace Karius with Simon Mignolet, but these seemingly ignore the myriad poor performances from the Belgian.
Speaking at Melwood on Monday afternoon, Klopp continued to underline his backing of Karius, insisting that criticism of the 23-year-old has been blown out of proportion.
Furthermore, Ian Ladyman, who conducted the interview with Karius before the West Ham draw, posted on Twitter to say that he was "was respectful of [Neville] and his achievements.
"Sometimes it's easier to criticise a footballer than stand up for one," Ladyman wrote.
He will continue as Klopp's No. 1, though while Hamann is right to defend the goalkeeper following scrutiny, there is an element of truth in Carragher's advice, with Karius needing to improve his output on the pitch.