Jurgen Klopp is hoping a festive atmosphere at Anfield can help Liverpool keep their fine home run going against Stoke City.
The Reds host Mark Hughes' side on December 27, as they seek to make it a year without defeat at home.
Liverpool last lost at Anfield at the end of January, when they fell to a 1-0 defeat to Stoke in the semi-finals of the League Cup—though they went on to win the resulting penalty shootout.
Klopp has overseen a 22-game unbeaten home since that day, enjoying 15 wins and seven draws, while this season they have conceded just seven goals in nine home games.
They will be looking to continue this excellent form against the Potters on Tuesday evening, as he told reporters on Friday.
"The quality of the players, and the atmosphere in the stadium," he said, when asked the secret to Liverpool's success at Anfield.
"I think it was a clear plan at the beginning that we tried to create a real strength at home.
"That should be the first thing you think about: it needs to be really difficult to play Liverpool at Anfield.
"I think we've done that job until now, but not all these games have been close to perfect."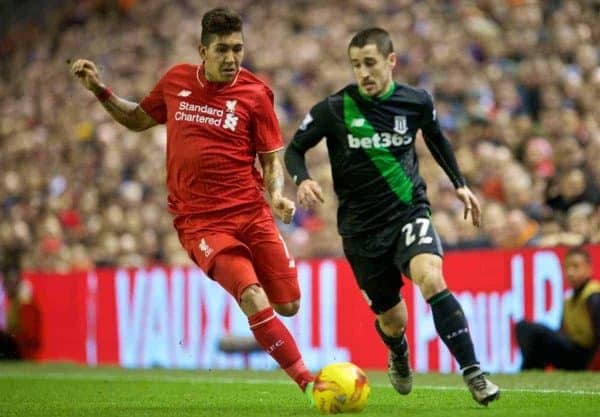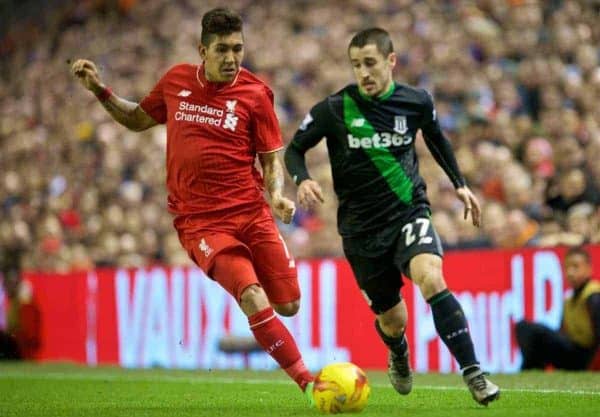 Given Tuesday's opposition is Stoke, Klopp conceded that this would be an especially important clash—though, as he explained, Liverpool will always take things one game at a time.
"It's very important in this specific case, I would try to explain that if your parents have three kids and you're the middle one," he continued.
"Stoke is a little bit between Everton and Man City, the second child if you want.
"A lot of people already have the points and we have to do it differently.
"It's the most important game of the season as we have no other game to play.
"I don't care about history, it's the only thing we have to do on December 27. It's the only, thing we have.
"I think we spoke a little bit about fixtures, but the good thing about having no break is you don't feel like you need a break.
"Everybody is on fire, we're all really on track. But of course Stoke has the same idea.
"[It is] a very, very important game and I'm really looking forward to it.
"Atmosphere changes everything, so hopefully all our supporters are recharged after the 25th and 26th, full of good food and in the best mood for this game. So give everything you can."