After dropping Loris Karius for Liverpool's 3-0 win over Middlesbrough on Wednesday night, Jurgen Klopp remained calm over the goalkeeper's future.
Karius came under major criticism for his performances against both Bournemouth and West Ham United, and Klopp made a bold call to replace him for the trip to the Riverside.
Simon Mignolet responded with a flawless display to keep his 50th clean sheet for Liverpool, casting further doubt over Karius' prospects.
Speaking after the game, however, Klopp stressed that he was taking a long-term approach to his £4.7 million summer signing, saying there was "no timeframe" for his return.
"The situation is LFC is a long-term project. We really want to improve the club," he told reporters at the Riverside.
"We know we have to be successful as soon as possible, but on the other hand we all feel comfortable in a situation with each other, the goalkeeper included.
"I know how strong Loris Karius is. Unfortunately he couldn't show it in the last one, two, three games—I'm not sure, that's not important.
"Everyone thinks one little mistake, which can happen to any goalkeeper in the world, and I say 'ok, final judgement, don't want to see him anymore'.
"But there's no reason, especially when you have a goalkeeper like Simon Mignolet in training, on the bench, outstanding character, great footballer, really good goalkeeper, who played really good at the beginning of the season.
"No reason to push Loris through, that's why we made this change early, and that's all. Nothing else. We are fine, good."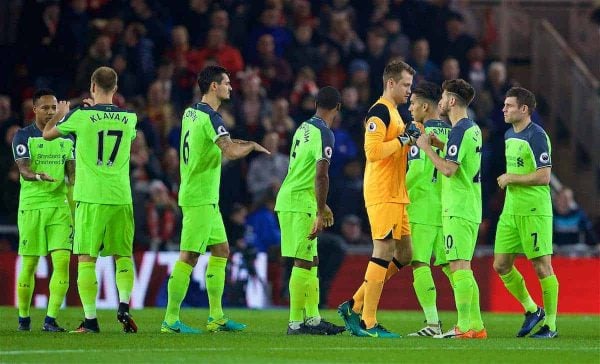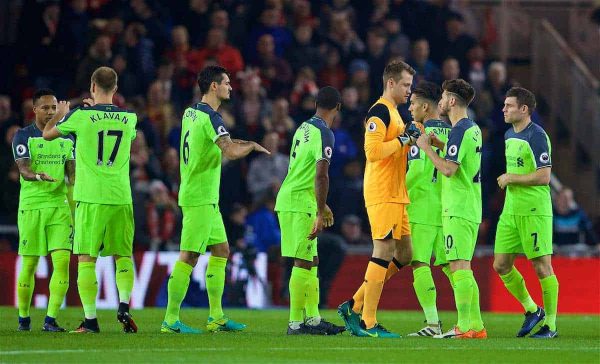 The manager also gave an insight into Karius' reaction, saying "it's not that he immediately wanted a hug, but it's a normal decision."
"Even when you're not in the best moment and step aside, train hard, improve, get back to your best shape and we'll see what happens," he added.
"All OK, but of course, for the player in the first moment, it was not the best moment in life."
Klopp took a risk in dropping Karius, but Mignolet proved a more adequate replacement than those who took the Belgian's place in December in the past two years, Brad Jones and Adam Bogdan.
Mignolet made three strong saves to deny Fabio, Adam Clayton and Viktor Fischer, while also showcased his ability to claim crosses in the second half.
Overall, Mignolet enjoyed a quiet night on Teesside, and it may well have proved an ideal environment for Karius to restore his confidence, but as Klopp attests, he has plenty of time to do that in the future.
For now, Klopp explained, it is "Simon's chance," with the German "really happy with our goalkeeper situation."
At 23, and arriving in a new, challenging league in the summer, Karius was always likely to hit setbacks in his development under Klopp.
But his man management will hopefully allow the ex-Mainz stopper to work through it without pressure from a baying media.