When Jurgen Klopp discussed his side's struggles in the absence of Philippe Coutinho, he gave an insight into what the Brazilian offers the team aside from wonder-goals.
In his pre-match press conference prior to Liverpool's clash with Middlesborough, Klopp spoke about how the team are missing a player who has six goals and six assists in 14 games this season.
But rather than commenting on the individual brilliance which has brought so many great moments this season, the manager believes the team are missing the style he brings to the role on the left.
In short, they are missing Coutinho's type: a wide playmaker who'll drift inside, drop deep, and move into central midfield positions as he looks to thread through balls or help the side keep possession as they build an attack.
His more noticeable movements are those where he cuts inside to shoot, but his work as the oil which keeps the passing machine ticking over smoothly can go unnoticed.
Passing Game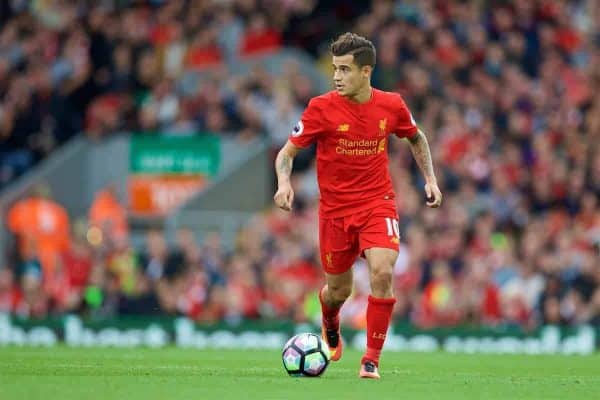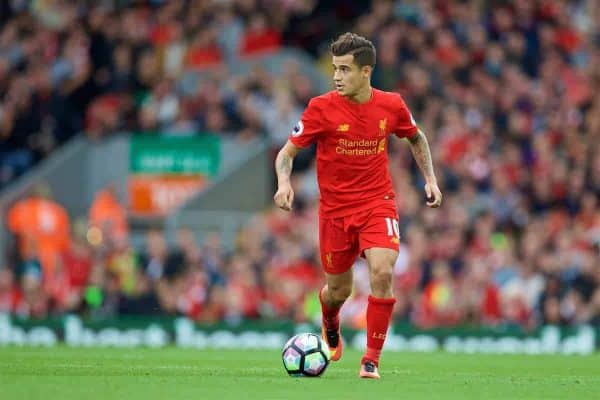 In a recent interview with FourFourTwo the player spoke about his manager's focus on their passing game in training.
While most discussion surrounding Klopp's management focuses heavily on the pressing, Coutinho opened up on this other side to their play—a part of the game which he has been heavily involved in.
"We work really hard on our passing game, because our manager really likes this type of playing style," he said.
"Something we practice a lot is playing three short passes on one side of the pitch and then switching the play with a longer pass. We often repeat that routine.
"One of the reasons we do this is so that the forwards can try to escape their markers and then open up spaces on the pitch very quickly."
Coutinho's No. 8 Role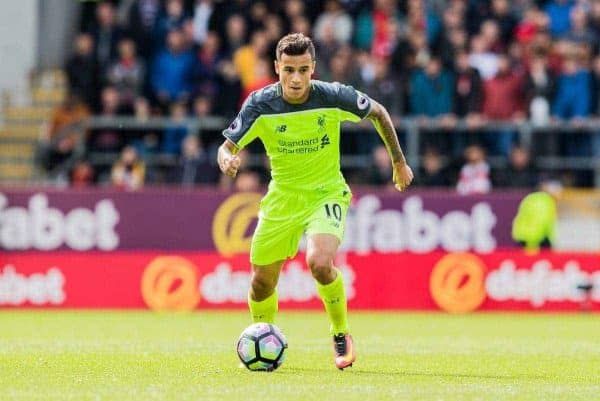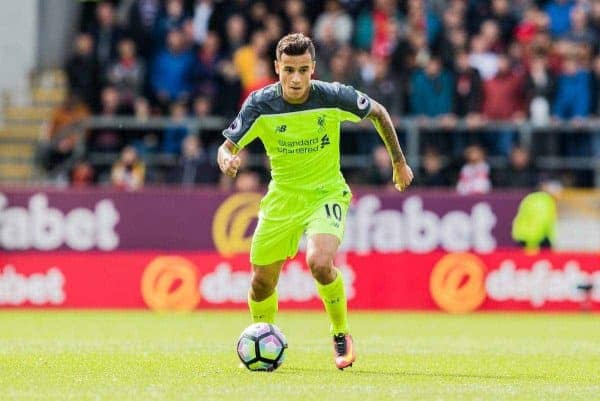 Just as Coutinho looked at a different side of the training sessions, his manager focused on another side of his playmaker's game.
"It's a little bit about formation and things," said Klopp as he discussed the team's shape. "In this moment we play with three real strikers if you want.
"I know everybody misses Phil, of course, but especially because the role he played it was very often like a central midfielder, or like a No. 8, when he came in the middle.
"That means when we misplace a pass from there and we lose the ball, then we already have a formation for counter-press and things like this.
"Now we have too many players in the first line, we still create chances with this but it is of course a little bit too risky.
"So that's what we have to adapt now. We know already what we have to work on but it doesn't mean it works immediately in the first second."
With Coutinho
The diagrams below focus on Coutinho's role for Liverpool during their 4-2 win at Crystal Palace on October 29.
He bagged two assists in the game and was widely considered to be the man of the match.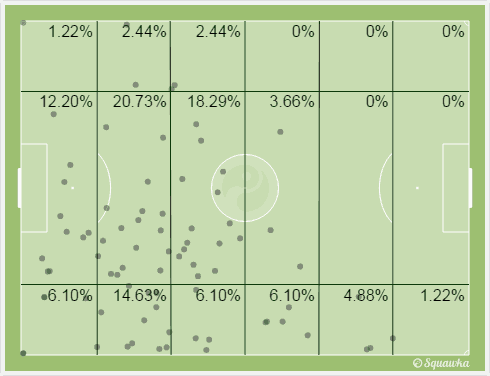 This image above from Squawka shows that almost 55 percent of his touches are in the central third of the pitch when this image is sliced horizontally, with just 32 percent coming in his starting position on the left flank.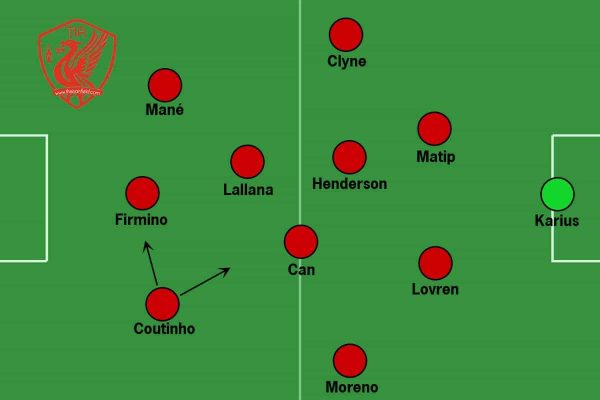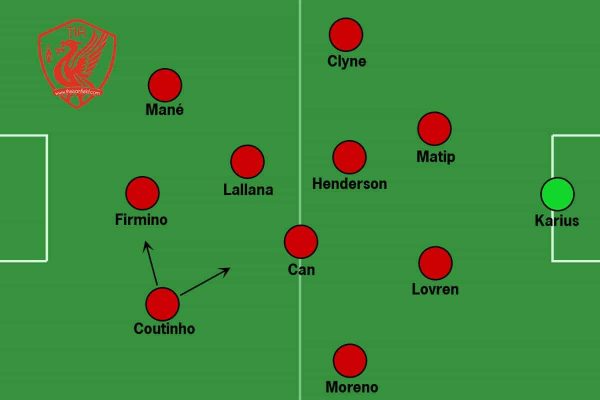 Without Coutinho
The graphics below illustrate the different style Roberto Firmino offered in the 4-3 loss at Bournemouth on December 4.
He's much more of a forward, and is now more used to playing as a striker than the left-sided position he used to excel in.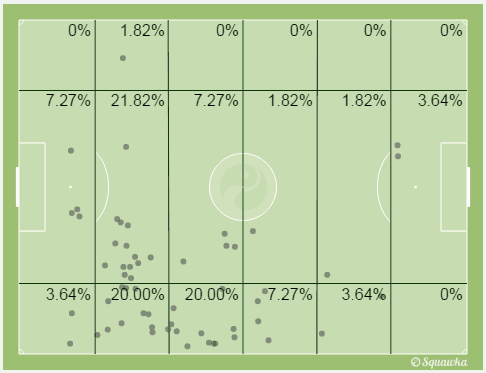 Fifty-five percent of Firmino's touches come on the left flank, and while he does drift into the middle he has a tendency to venture forward rather than drop deep.
Twenty-nine of his touches came in the areas you'd expect a striker to be operating in.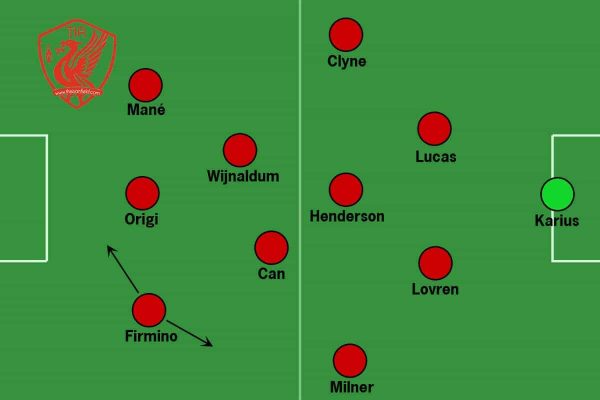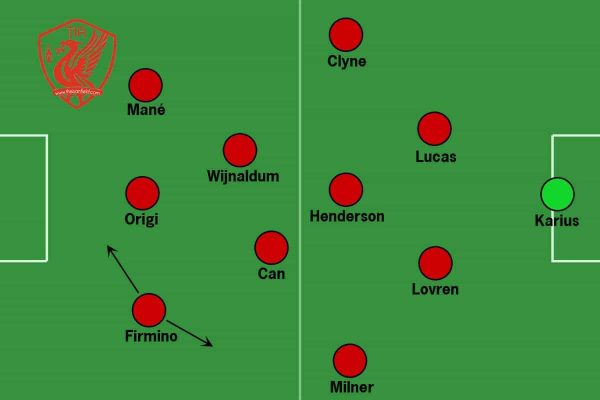 There are other aspects to take into consideration such as the variations in team lineup and the difference in opposition but, generally, Firmino avoided dropping into midfield as his compatriot naturally would.
Searching for a Solution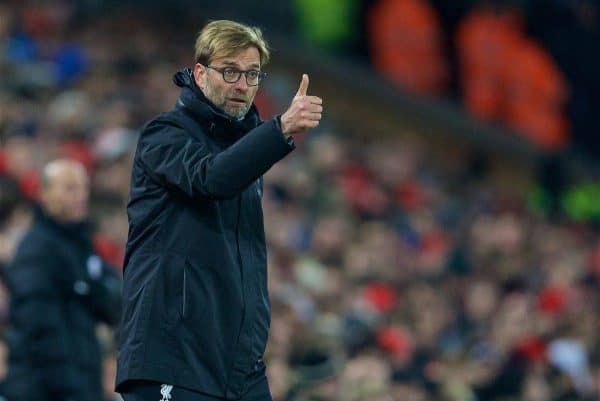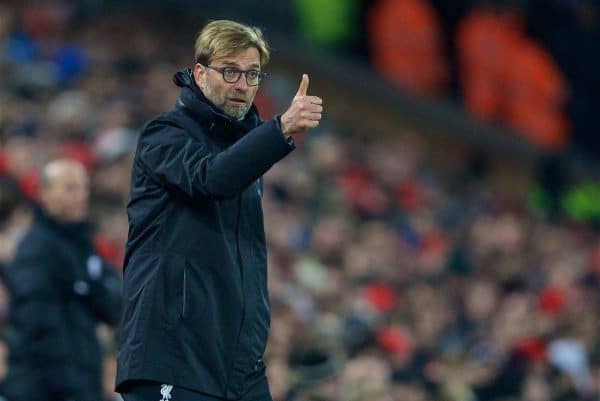 While the Liverpool manager will work on a solution for the occasions Coutinho is unavailable, he'll also be glad to hear that the player could be back in time for the game against Manchester City on New Year's Eve.
In recent years, Suso and Joao Teixeira were the players with similar strengths and styles to the No. 10, but they weren't deemed good enough to warrant a place in the squad as his backup.
As the January transfer window approaches, Klopp also voiced concerns in this press conference about the lack of attacking depth.
"If you watch our bench [against West Ham], it's very experienced in defence, and not in the same way experienced in offence," he said. "If the situation stays like this it's clear we have open eyes for everything."
The type of attacking player the club target in the next couple of transfer windows remains to be seen.
Will it be another speedy forward like Sadio Mane, an all-rounder like Firmino, or a creative playmaker to fill Coutinho's boots when he's out of the side?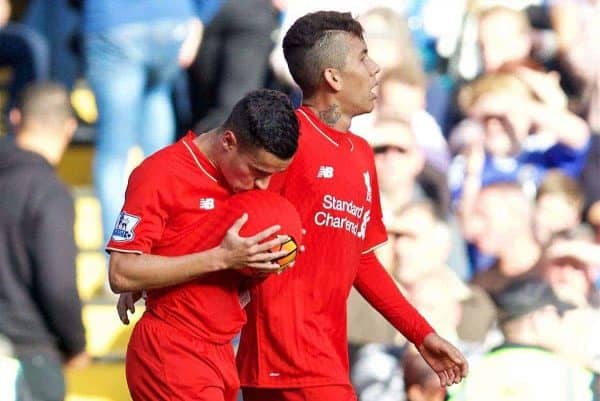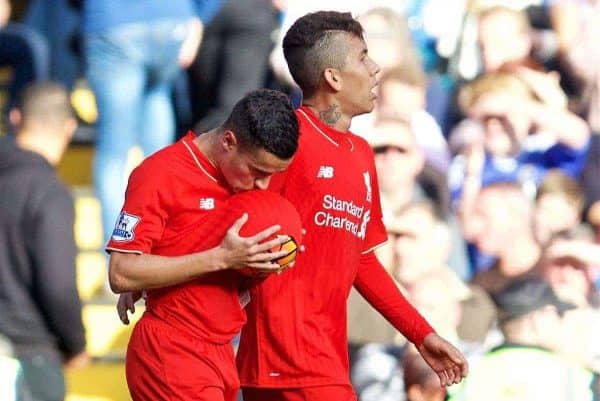 "It's a question of rhythm and a question of balance," summarised Klopp at the end of his press conference.
"The rhythm is good but the balance was not that good in the last two games in different moments.
"We are really, a good football playing side, but it's always about the balance between risk and protection. Of course, and we have to adapt a little bit to the new lineup that's how it is.
"We had to change and we did well but balance wise not well enough, and that's the thing that we took from these two games.
"You still want to play with a clear direction but not with seven players in one role, that makes no sense."
Rhythm, balance, and good football are all things which can be associated with Coutinho.
Liverpool will now look to the rest of their squad to provide this in his absence, and it's now time for the rest of the midfield, plus Firmino, to step up at this important stage of the season.