Liverpool manager Jurgen Klopp believes players can make enough money in European football to not have to consider the mega-millions on offer in the Chinese Super League.
Chelsea forward Oscar has just completed a £52million move to Shanghai SIPG for a reported salary of £400,000 a week.
Klopp joked the Brazil international's family would not have any money worries now, but also admitted clubs had very little power to prevent players being tempted by lucrative offers in the Far East.
"I know of a few clubs in the rest of Europe think similar things about England," said the German, when asked about the spending power of China.
"In nearly all the big European leagues you can earn a lot of money and it should be enough in the end – especially for top players.
"At this moment it (China) is not a league where you actually want to play and the only way to bring players there is the money.
"If players decide to go there you have no weapons to hold them here.
"I think all the relations following the family of Oscar are happy about this decision. No money worries any more!
"I have no idea how people make decisions like this but for me it is no option.
"Maybe for a holiday but at this moment it is no option for me to go to China."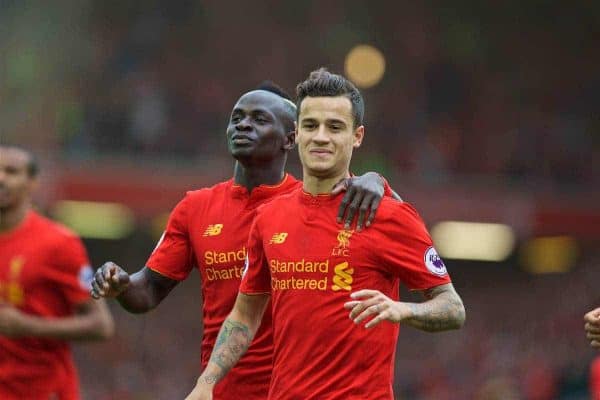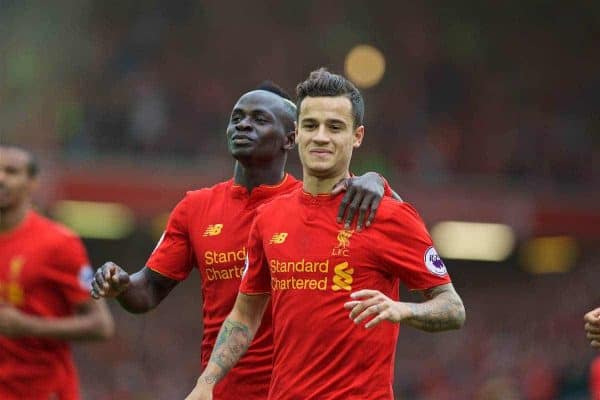 ---
Returning to domestic matters, Klopp played down expectations Philippe Coutinho will return from injury to be involved in the festive programme.
The influential Brazil playmaker has been out for a month with ankle ligament damage but had targeted the New Year's Eve clash at home to Manchester City for his comeback.
Klopp said the 24-year-old's recovery was on track with what they expected but played down his chances of making the game against their top-four rivals.
"Unfortunately we don't have him back in (team) training. He makes his own training and that is the big difference," he added.
"We don't have him in full training so there is no reason to think about when he is back. "We cannot rush the situation. We don't want to rush it. It was a serious injury and it is still so we need to wait.
"Whenever he is back the season is long enough that he can help us but we cannot rush it because there are a few games now.
"More or less he is on track. It is a lot about experience. He was in a very good way and then it was more difficult because of a reaction in the ankle and we had to cool down the situation a little bit.
"I don't think it will be long term but the game everyone is dreaming of is City: it was clear from the first second of the injury this would be extremely unlikely but it was the words of Phil so we will try to do it.
"At this moment it is not more likely than before but I don't want to say it is not possible."
Centre-back Joel Matip, who has missed the last two matches with an ankle problem, is a doubt for Tuesday's visit of Stoke.
"I spoke with him and he was very positive but he is out already a few days of training and as long as we have other players in training all the time we will choose them," Klopp said.