This classic match feature may be my toughest assignment yet. The Reds have met The Cherries only nine times in their 124 year history and in all that time have only met them twice in a league match.
Those two games, of course, took place last season. Liverpool won them both, but obviously neither meet the criteria for a 'classic' match.
So it is to 1968 we go, to relive an FA Cup 3rd round replay at Anfield that would see the Reds triumph in style against a young Bournemouth side. Bill Shankly's men had drawn the first game at Dean Court 0-0, but they'd dish out a footballing lesson back on home territory.
1968 has been referred to as the year that changed history. Those who said it probably forgot that the word history covers a period of time longer than the life of, well a historian. Sure, when you look back at the era you see a time of great upheaval, war, famine and xenophobia.
Moscow was busy suppressing an opposition movement on one of it's neighbour's streets, as the Prague Spring gathered pace. In Britain, opportunistic politicians were making apocalyptic speeches warning of the dangers of immigration and, in the US, African Americans were demanding the right not to be discriminated against, beaten and murdered because of the colour of their skin. War raged and people protested, but mostly politicians took no notice.
Doesn't all of that sound just a little bit too familiar? If it does you'll probably agree with my assessment that the more things change, the more they actually stay the same.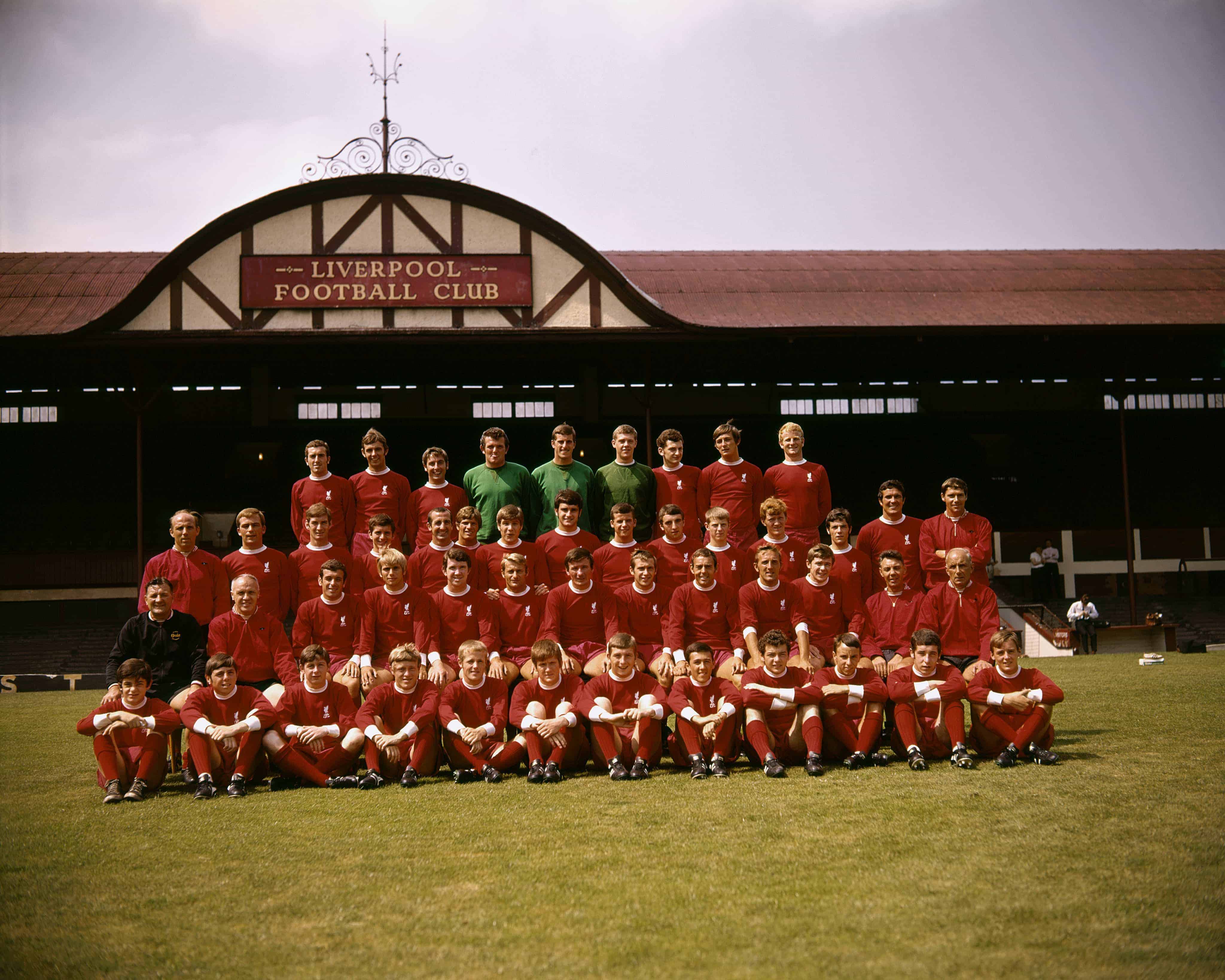 However, it wasn't all doom and gloom in 1968. The period brought with it a technological revolution. Apollo 8 circled the moon, a South African cardiologist performed the first successful heart transplant, Boeing launched the 747 and some burger joint in America created the Big Mac and it sold for just 49 cents.
In music, The Beatles still dominated. On the day of our classic game, January 30th, they had two songs in the top ten; and they'd been there for weeks. By the end of the year they would release the White Album to mixed reviews. It still went to number one on both sides of the Atlantic, proving that the only people who listen to critics are critics.
Liverpool Football Club had grown used to dining on Champagne and Caviar, but they'd entered a period of austerity as Shankly set about rebuilding his fallen empire. Shanks had joined Liverpool in 1959 and in seven years took an average side in the second tier of English football to two first division titles in 1964 and 1966 and, most importantly for Kopites, brought home the holy grail of trophies, the FA Cup in 1965. However, the Reds would have to wait until 1973 for their next title.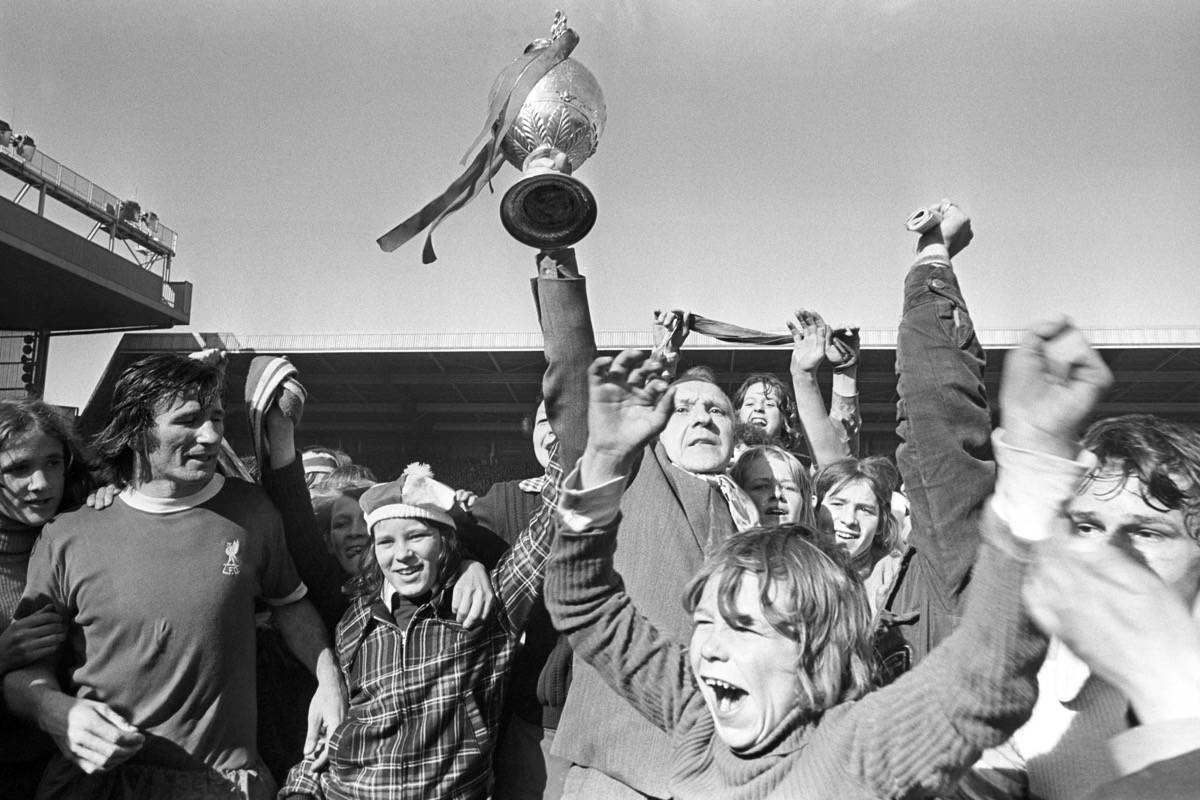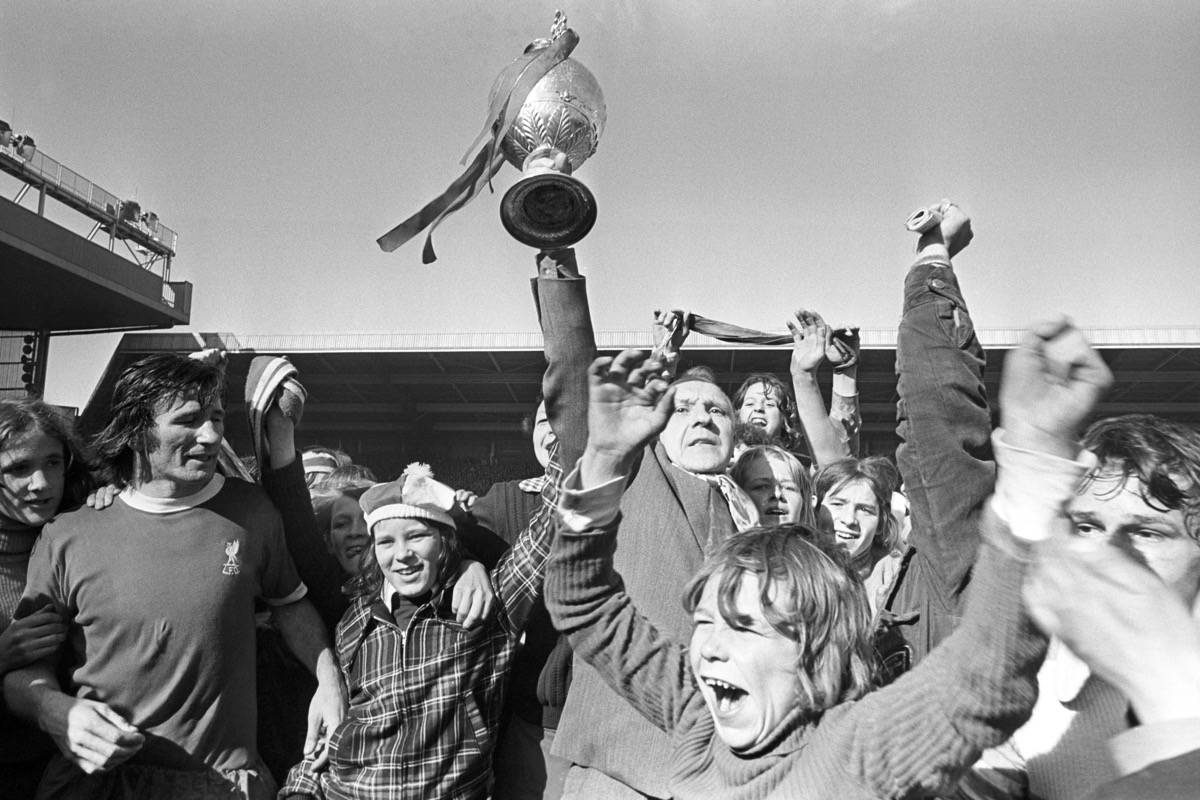 In all that time the people's love for the man from Glenbuck remained undiminished. Shankly was an incredibly charismatic leader and his powers of communication, both with players and supporters, are unsurpassed even in the modern game. You only have to consider the thousands who packed out St George's Plateau to welcome his defeated heroes after the 1971 FA Cup final against Arsenal, for proof of the man's appeal and the people's enduring trust in him.
The 1967-68 season was a frustrating one and a series of disappointing draws over Christmas saw the Reds going into the New Year playing catch up, after taking five out of a possible eight points. However, they would go into their FA Cup clash with the Cherries on the back of two home wins against West Bromwich Albion and Southampton.
Liverpool 4-1 Bournemouth
FA Cup 3rd round replay, Anfield, 30 January 1968
The game kicked off at 7:30 on a Tuesday night. Liverpudlians were doubtless looking forward to the Merseyside Derby, which would take place at Goodison on the Saturday. The Blues would end Liverpool's resurgence with a 1-0 victory, thanks to a Howard Kendall goal, in front of almost 65,000 supporters. The attendance at Anfield for the visit of Third Division Bournemouth was almost 55,000.
Given the esteem in which the cup was held, the atmosphere would have been electric. Archive footage of the period shows that the Kop would have been packed solid and supporters would have been in fine voice long before the kick-off, as they sought to entertain themselves and show off their superiority over other supporters.
Up front for Liverpool was a big target man, Tony Hateley. The 26 year old had joined the Reds for a record £96,000 in 1967 from Chelsea, where he had managed just one season. He had scored 150 goals prior to joining the Reds and would score a further 28 for Liverpool in 56 appearances. Not a bad goals to game ratio for a striker, but his direct style didn't seem to fit with Shankly's famous pass and move ethos.
Alongside him was goal machine Roger Hunt. He had made his debut in 1959, stepping in for the legendary Billy Liddell. In the years that followed he would not be found wanting, managing 285 goals in 492 appearances; a ratio of 1:73. Hunt served the Reds for a decade, winning the second division title in 1961-2, two League Championships and the FA Cup.
This was Hateley's first game back after a four game absence. At the end of the game the Kop would be chanting his name as he walked off the pitch. He'd scored only one of the Reds four goals that night, but he'd played a pivotal role in Liverpool's progress and the supporters were keen to give thanks.
Dave Horridge's match report reflected the big man's impact. "Liverpool were expected to apply pressure from the start, and Hateley created it. They then needed a goal, and Hateley provided it."
Tommy Smith had provided the assist with a high ball into the box, which the striker headed "spectacularly" into the net on 33 minutes. It was a richly deserved opener, as the press had observed "Liverpool had conditioned Bournemouth to expect the worst."

Just before half-time Peter Thompson picked up the ball from a throw in and raced past two Cherries defenders and smashed in Liverpool's second on 43 minutes. As the opposition players supped their tea during the break, they probably wished they were already on the bus back to Bournemouth.
Their worst fears would be realised within six minutes of the restart. Hateley this time turned provider and set up Hunt for the third. Scouser Chris Lawler notched the Reds fourth in the 73rd minute and the win was sealed. Chris played in defence but chipped in with his share of goals in a career that spanned 12 years. In all he scored 61 goals in 549 appearances for Liverpool.
The only sour note to a game the home side totally dominated was the Cherries consolation. Emlyn Hughes was racing towards his own goal in an attempt to prevent a Bournemouth player reaching a cross. Unfortunately he smashed his attempted clearance past a despairing Tommy Lawrence, into his own net. It didn't matter though and Liverpool would be worthy 4-1 winners on the night.
The Reds would go all the way to the 6th round in the cup that year; succumbing to a 2-1 home defeat to West Brom after two replays. They'd also finish third in the league, three points behind winners Manchester City and one point behind runners-up Manchester United, who became the first English side to win the European Cup that season.
Shankly's legend and the affection in which he was held remained untarnished though. He would reward Liverpool supporters for their unwavering devotion with a further League Championship, FA Cup and UEFA Cup, before shocking the football world in 1974 by resigning as manager of Liverpool Football Club. His legacy though lives on today and will forever more.
Liverpool XI: Lawrence, Lawler, Strong, Smith, Yeats, Hughes, Callaghan, Hunt, Hateley, St. John, Thompson.