Forget waiting for Christmas to get your presents, just play against Liverpool and we'll gift you a goal.
Sometimes you can't help but wonder if the footballing gods are against Liverpool fans.
We've waited so long for a league title and just when we start to believe one is on the horizon, Bournemouth and West Ham take five points off our beloved Reds.
That's despite Liverpool scoring five goals in those two games.
It has been a disappointing month since the players returned from the international break, with five matches producing relatively unconvincing showings.
Jurgen Klopp's side failed to get the better of Southampton, squeezed past both Sunderland and Leeds United at Anfield, fell to pieces at Bournemouth and gifted West Ham a point.
It has still been a very good season to date, but one recurring theme has continued to hamper Liverpool in their quest for glory.
Sloppiness Personified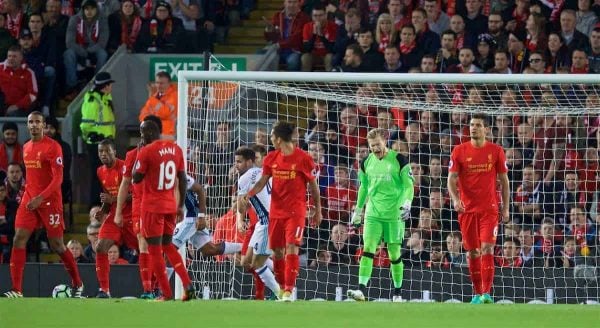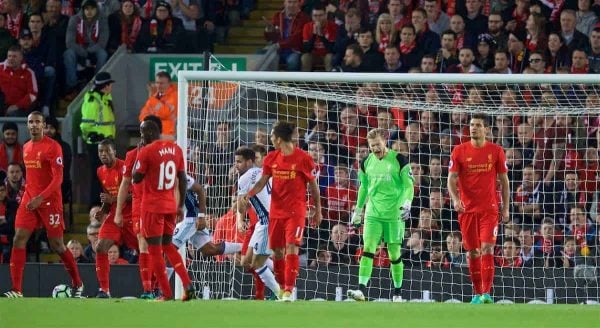 When it comes to criticising your own team, there is always going to be an element of bias and expecting too much – like a dad being overly-harsh on his child in a school match.
Despite this, Liverpool fans are genuinely within their right to fume at the standard of goals the Reds have let in this season.
Week after week, we know that at least one soft goal is likely to be gifted to the opposition – not exactly the hallmark of champions.
Perhaps you think this is a huge overreaction, but let's just fly through the goals Liverpool have conceded in the Premier League in 2016/17.
On the opening weekend, Alberto Moreno had already dodged a bullet after Theo Walcott's penalty had been saved by Simon Mignolet, but the England international was gifted a goal soon after, following slack play from Adam Lallana.
Alex Oxlade-Chamberlain's strike saw Nathaniel Clyne and Dejan Lovren display lazy pieces of defending, while Callum Chambers' header was avoidable. In fairness, Santi Cazorla's delivery was fantastic, though.
Both goals in the 2-0 defeat at Burnley were shocking, with Sam Vokes and Andre Gray ruthlessly punishing errors from several players, most notably Clyne and Ragnar Klavan.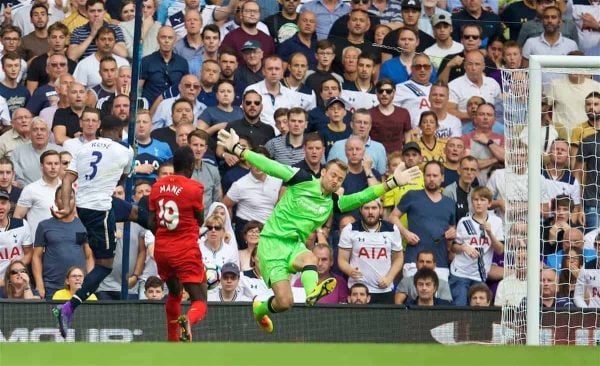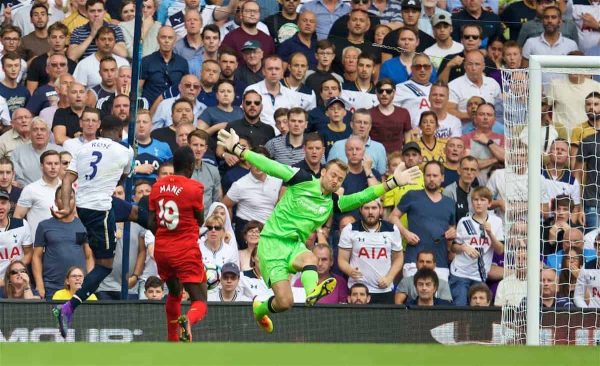 Danny Rose's equaliser for Tottenham in August was dreadful marking, whether you believe Clyne should have been marking him or Sadio Mane.
Against Leicester, Lucas decided to gift Jamie Vardy the easiest goal of his career, while Diego Costa's consolation for Chelsea saw Joel Matip criminally go to ground too easily in the lead-up to it.
David Meyler fired home from a corner for Hull City, with Liverpool horribly slow to react to the second ball, and Leroy Fer and Gareth McAuley's close-range efforts, for Swansea City and West Brom, were similar scenarios.
The Reds' 4-2 win at Crystal Palace was nervier than it needed to be, following a dreadful gaffe by Lovren and questionable concentration levels by the Croatian for James McArther's header.
Daryl Janmaat's relatively meaningless strike in the 6-1 mauling of Watford wasn't great from James Milner, but seeing as Liverpool were 5-0 up at the time, we'll let that one slide.
After consecutive clean-sheets against Southampton and Sunderland, Bournemouth put four goals past Klopp's men, on a ludicrous afternoon at Dean Court.
Lovren sold Milner horribly short, leading to him conceding a penalty, while Loris Karius had to do better for Ryan Fraser's effort.
Steve Cook's expertly-taken goal all came from Divock Origi losing the ball cheaply, and three different players failed to clear the ball in the resulting melee. Nathan Ake's winner was inexcusably poor from Karius.
That brings us to the West Ham game, with Liverpool's first-choice goalkeeper once again putting himself in the firing line for criticism.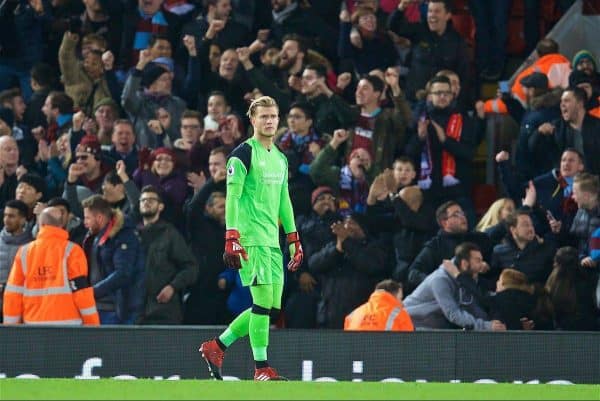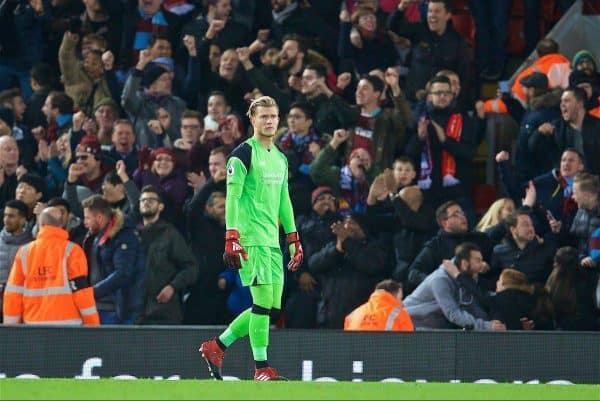 He had to keep out Dimitri Payet's free-kick, regardless of the Frenchman's set-piece brilliance, and he didn't exactly cover himself in glory for Michail Antonio's goal either.
Matip was the man to shoulder most of the blame, however, failing to deal with an albeit deflected ball over the top.
There is bound to be some overly-critical analysis of these 20 goals, but there is a genuine argument to say that every single one Liverpool have conceded has been soft.
Football is very subjective, so opinion is likely to alter, depending on how lenient you are feeling.
There has certainly been some bad luck involved, from Chamberlain's deflected strike to Antonio's on Sunday, but it is still an alarming trait that is showing no sign of going away.
No other side gifts teams ways back into matches as much as Liverpool, and given how much they have dominated most matches, it is even more infuriating.
There hasn't been one long-range screamer, brilliant move or individual moment of genius that has unlocked the defence – just constant errors gift-wrapped to the opposition.
This is nothing new, unfortunately, and has dogged Liverpool for far too long now.
It is a shortcoming that must change if we are to witness something special this season.
Title Credentials Under Scrutiny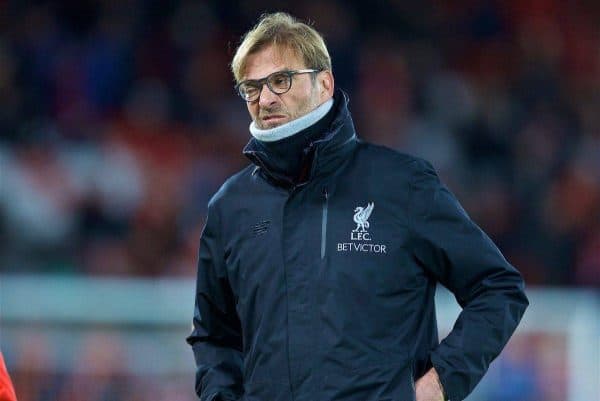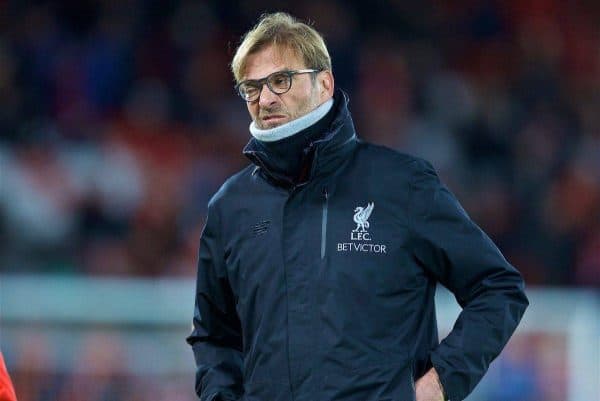 It is impossible to win the league making so many individual errors, and with every error that passes, the less Liverpool look like champions elect.
There is a lack of professionalism throughout the team, and it is worrying to see their winning mentality evaporating of late.
It may be depressing to see Chelsea grinding out win after win, but in many ways, they are the total opposite to Liverpool, and are someone the Reds should aspire to replicate.
Their football isn't particularly entertaining, but they have players standing tall at key moments, and a defence that is faultless most weeks.
Sadly, that wins you titles, rather than being brilliant on the eye but never too far from capitulation.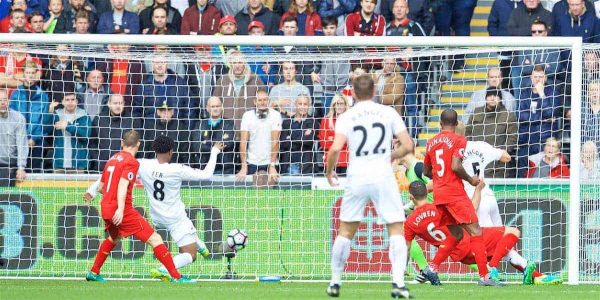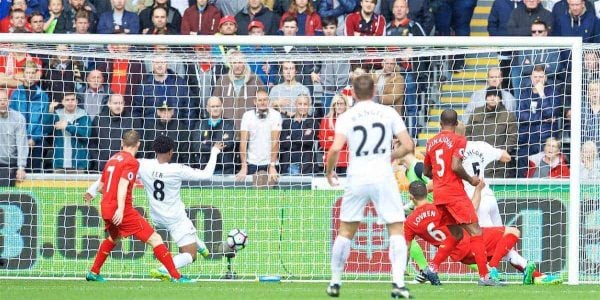 For all the criticism Arsenal get, they have also defended very well this season.
Man City, meanwhile, are very much in Liverpool's boat. Some superb play, an attack-minded approach, but just too many errors.
Look who the top two sides in the league are, and look who are looking increasingly like fading away.
It is far too early to be writing off Liverpool's title chances – we are not even halfway through the season – but supporters have every right to feel concerned right now.
The rest of December has some tricky matches for the Reds and they cannot afford to start losing more ground on Chelsea, in particular.
Until Liverpool start cutting out the stupid mistakes, we are destined to keep waiting for that elusive Premier League crown for eternity.