With Roberto Firmino and Daniel Sturridge back in the goals in Liverpool's 4-1 win over Stoke City, their contributions will be key in the coming weeks.
Both Firmino and Sturridge struck as the Reds surged to a comfortable victory over Mark Hughes' travelling side on Tuesday night, earning a third successive Premier League win.
This saw Liverpool cut the gulf between them and league leaders Chelsea to six points, and after 18 games played their title hopes remain intact.
That Jurgen Klopp's No. 11 and No. 15 were both on the scoresheet in the league was a first for the 2016/17 campaign, and with fixtures piling up at a crucial stage of the season, this is a welcome case.
Manchester City and Sunderland await the Reds in their next two games, and with the two strikers joining Divock Origi in finding the back of the net towards the end of 2016, their timing is perfect.
December's Barren Run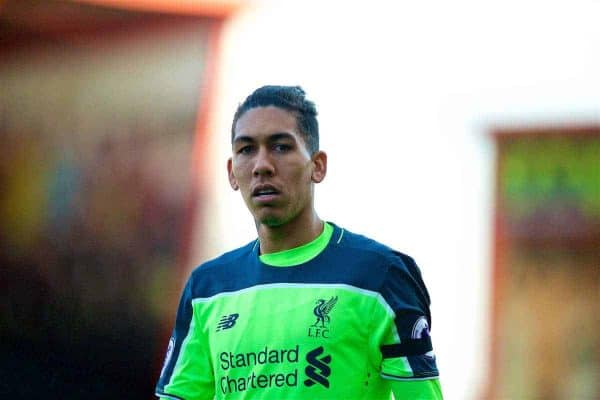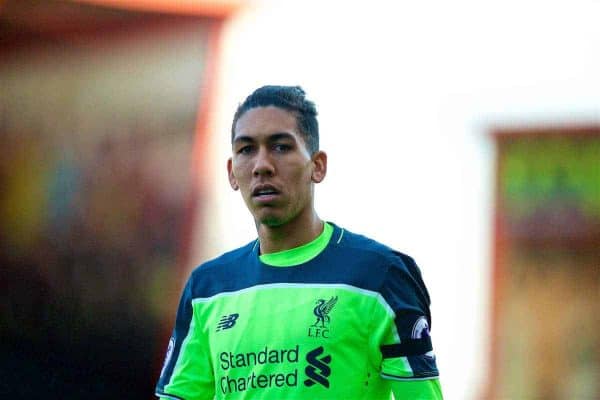 December has been a mixed month for Liverpool, with Klopp's side hitting their second significant setback in an otherwise positive season.
After their 2-0 defeat away to Burnley on August 20, the Reds went 15 games unbeaten in all competitions, including 12 wins, scoring 40 goals and conceding just 10.
This averaged at 2.67 goals scored per game, with Klopp overseeing a phenomenal run of attacking brilliance, including victories over Chelsea, Leicester City and Tottenham Hotspur.
During that time, Firmino struck six times, also assisting six, while despite a lack of game time due to injuries and the form of his Brazilian counterpart, Sturridge scored four and assisted two.
But with injury to Philippe Coutinho in November's 2-0 win over Sunderland followed by a 4-3 loss away to Bournemouth and a 2-2 draw at home to West Ham United, Liverpool suddenly looked ill-equipped.

This was, in part, prompted by Firmino's move to take over Coutinho's duties on the left flank, though his centre-forward replacement, Origi, scored against Sunderland, Leeds United, Bournemouth, West Ham and Middlesbrough.
Before Tuesday night's win over Stoke, Firmino had not scored since November 6, while Sturridge last goals for the club came against Spurs in the League Cup on October 25.
Most worrying was Firmino dry spell out on the left throughout December, with the 24-year-old looking to be struggling without the service and support of his compatriot.
But against Stoke, this was put to rest, and this comes at an optimum time for Liverpool.
Back in the Goals at Anfield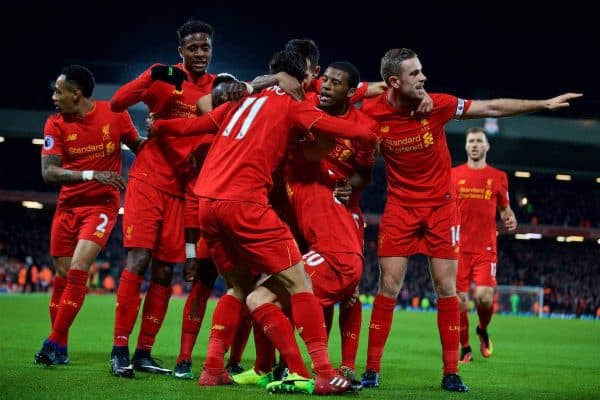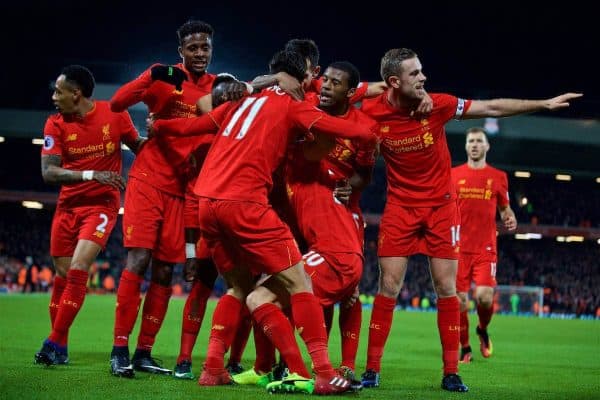 For Firmino, scoring the second goal of the night past Stoke goalkeeper Lee Grant was particularly significant, as Christmas brought some disappointing news for the former Hoffenheim man.
Arrested for drink-driving on Christmas Eve, Firmino's inclusion against the Potters came under speculation ahead of Tuesday night's kickoff, but he kept his place nonetheless.
He had already gone close to finding the back of the net before he struck on the cusp of half-time, with one of his predecessors, Peter Crouch, denying him with a block on the goal-line on 23 minutes.
But turning and firing a low effort beyond Grant to bring the score to 2-1, Firmino served a statement of focus following his off-field trouble, and a return to form after six goalless games.
"I can't speak about the other issues," Klopp told reporters after the game, "he deserved his goal as it's not an easy time for him on the pitch at the moment."
The manager acknowledged Firmino's drop in form, but after hailing his star forward as "the best man in training," he was rewarded with a return goals on the pitch.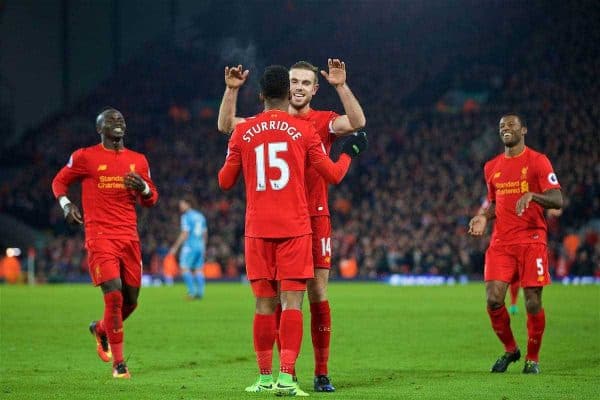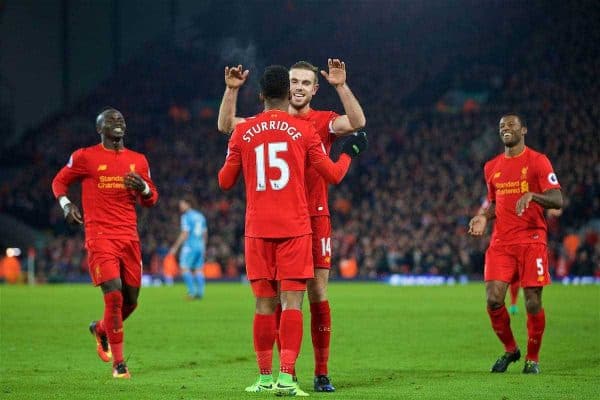 The same can be said of Sturridge who, after a persistent calf injury kept him out for five games, including the loss to Bournemouth and the draw with West Ham, is working his way back to full fitness.
He is still yet to start since his return and, indeed, hasn't started in the league since the 0-0 draw with Manchester United on October 17, 10 games ago.
But he was handed a gift by former Red Devils centre-back Ryan Shawcross shortly after replacing Origi at Anfield.
The confidence and finesse to latch onto Shawcross backpass, round Grant with a neat sidestep and slot home with his left foot was characteristic of the Sturridge of old.
And given it was the 27-year-old's first league goal of the season, this too can be considered a statement.
With Liverpool preparing to welcome City to Anfield on December 31, victory over Stoke was essential, and goals from both Firmino and Sturridge are another boost in the buildup.
Two Games, Three Days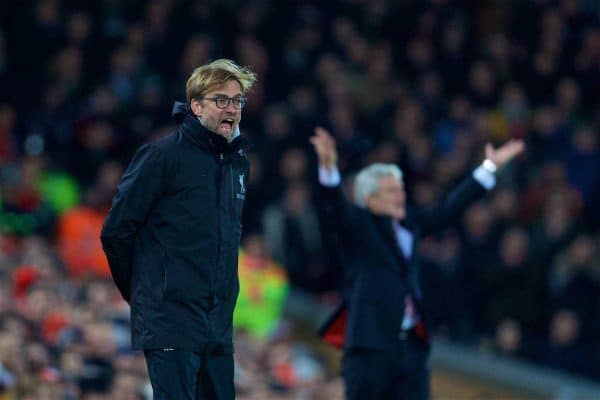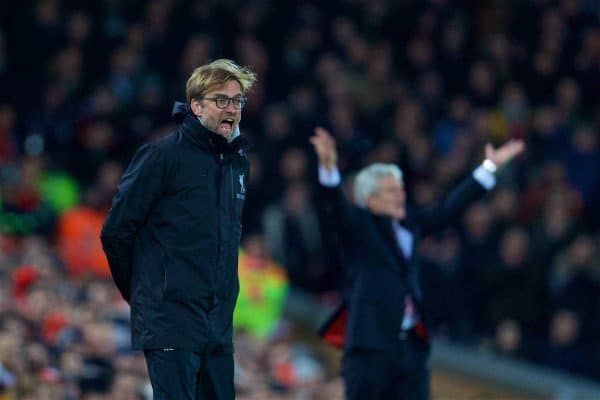 Much was made about the presence of City manager Pep Guardiola in the stands on Tuesday night, despite Sunderland manager David Moyes also being present, with Klopp asked about his adversary after the game.
"Maybe they want to watch good football," the 49-year-old joked, but this was something of a guarantee for Guardiola, given Liverpool's form throughout the season.
More importantly, the Spaniard will have witnessed a Reds attack finding their feet again, making his preparation for the trip to Merseyside even more difficult.
The spread of goals throughout Liverpool's squad has been hugely impressive this season, with Sturridge (five), James Milner (five), Coutinho (six), Adam Lallana (seven), Origi (seven), Firmino (seven) and Sadio Mane (eight) all scoring five or more already.
But that Klopp's strikers look capable of finding the back of the net again is arguably more troubling for Guardiola.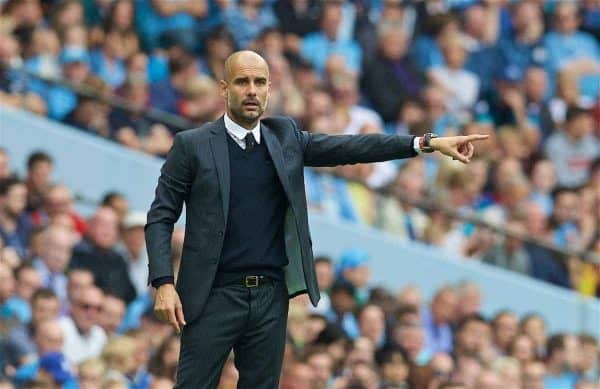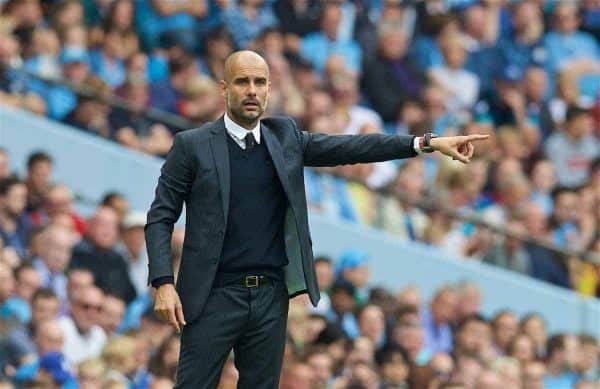 In each of his La Liga title-winning campaigns with Barcelona for example, while the likes of Xavi, Andres Iniesta and, of course, Lionel Messi all contributed in front of goal, Guardiola always had a free-scoring striker.
Whether it be Samuel Eto'o (30) and Thierry Henry (19) in 2008/09, Zlatan Ibrahimovic (16) in 2009/10 or David Villa (18) in 2010/11, Guardiola could always call upon a confident No. 9.
As Liverpool prime themselves for two games in three days over the turn of the year, Klopp arguably has three: Origi, Firmino and Sturridge.
Given the proximity of the Reds' clashes with City and Sunderland, Klopp is likely to rotate his starting lineup, but this is unlikely to detract from his side's efficiency in the penalty area.
Striking a balance will be key as Liverpool look to preserve their title bid as 2016 becomes 2017, but with his options up front, Klopp can hardly make a bad decision.