Liverpool have ensured one of their best Christmas points tallies in the Premier League era, but what does it say about the title race?
Monday night's 1-0 win away to Everton saw the Reds head into Christmas having taken 37 points from their first 17 games.
This leaves them sitting second in the Premier League table, though with leaders Chelsea enjoying the festive period with a six-point lead, there is still a way to climb.
If Jurgen Klopp's side are to ensure title success in 2016/17, they will need to catch up with the Blues—but a 2-1 victory at Stamford Bridge gives them a welcome advantage.
Is history on their side, however? Where do sides with 37 points at Christmas typically end up?
Last season, with Leicester City roaring their way to an unexpected title triumph, Claudio Ranieri's side had taken 38 points from their first 17 games, with Arsenal second with 36.
In 2014/15, both first-placed Chelsea (42) and second-placed Manchester City (39) had over 37 points by their 17-game mark.
The previous season, however, no side had 37 points after 17 games, though Liverpool were top, level on points with Arsenal (both 36), with City (35) and Chelsea (34) right behind.
In the 2012/13 campaign, Manchester United (42) took pole position for Christmas, though they were the only side to have more than 37 points, with City (36) in second place.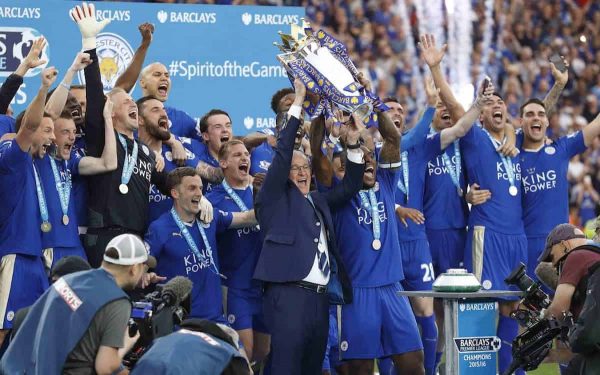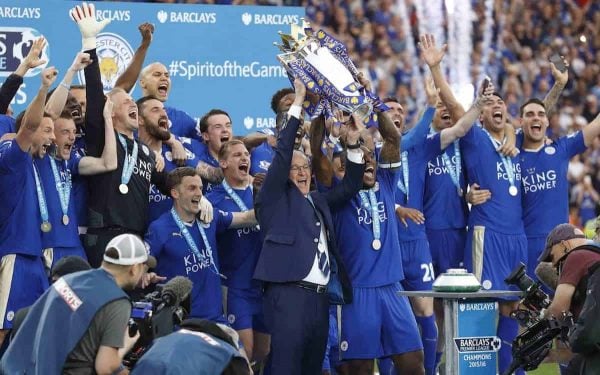 In fact, in the past 10 seasons, only three of the eventual champions had 37 points or fewer after 17 games in the Premier League.
This came with United in 2008/09, who were third with 35 points; then United again in 2010/11, when they were top with 37 points; and City in 2013/14, when they had 35 points, sitting in third.
Over the same span, only Chelsea (2008/09) and United (2009/10) ended their first 17 games with exactly 37 points, and went on to finish third (83) and second (85) respectively.
Liverpool's average of 2.18 points per game so far this season, extrapolated over a 38-game stretch, would leave them with 82.7 points, or 83 points rounded up.
Over the past 10 seasons, 83 points would have won the title just two times:
---
However, it does suggest the Reds have almost guaranteed a place in the Premier League's top four come May, though a number of variables should still be considered.
Chelsea's average of 2.53 points per game so far this season, meanwhile, would have won the title every season since the Premier League's inception in 1992.
Given the unpredictability of the English top flight, this is all subject to change over the next 21 games—but Liverpool certainly have a big challenge ahead of them to finish as champions.