Ragnar Klavan's recent outings at the heart of Liverpool's defence should reassure Jurgen Klopp over the Estonian's suitability to deputise when required.
As injuries have ravaged Liverpool's squad in recent weeks, opportunities have opened for certain players to prove their worth.
One such chance has presented to Klavan, with knocks to Dejan Lovren and Joel Matip handing the overlooked Estonian his moment to showcase his capabilities in December.
In these appearances—as a half-time substitute against West Ham and from the beginning of Wednesday's Middlesbrough win—Klavan has certainly done that.
Deputising alongside Matip and Lovren at separate times, the experienced defender has quietly impressed, reassuring Klopp of his talents.
Reliable Displays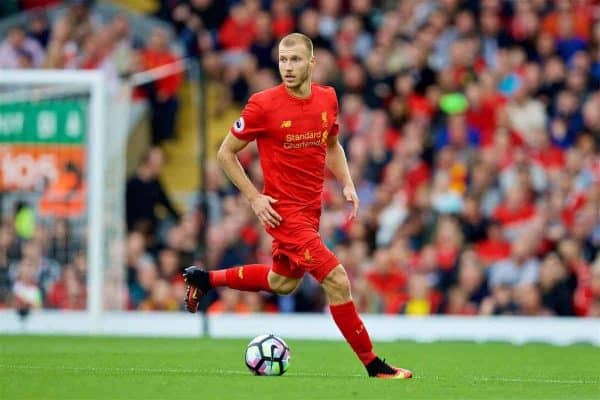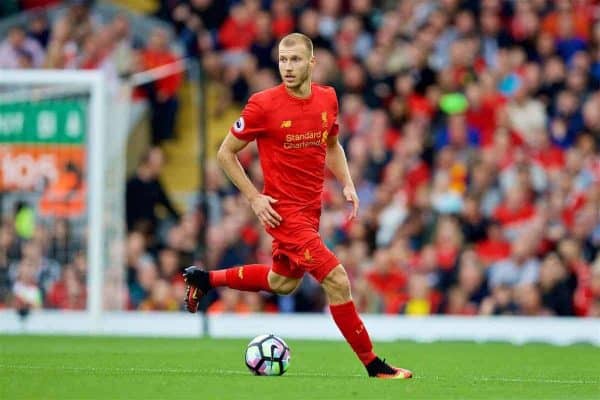 It was clear upon Klavan's arrival that he would provide experienced backup in Klopp's squad, and would therefore see game time restricted.
But a lack of consistent action hasn't stopped him producing the defensively sound displays that prompted Klopp to sign him, when called upon.
Indeed, in most of his nine appearances, Klavan has provided an assured presence—none more so than in these latest outings against the Hammers and Aitor Karanka's Boro.
Introduced for Lovren at the interval against West Ham, the 31-year-old marked his first league outing since October's 4-2 win at Crystal Palace with a simple but effective display.
He settled straight in next to Matip, and though he wasn't overly tested in a second half Liverpool dominated, he showed defensive nous and alertness to thwart West Ham's attempted counter-attacks, as well as tidy distribution.
And though you would be forgiven for not noticing—such was the focus on Klopp's decision to drop Loris Karius—the solid cameo earned Klavan a first league start since September at the Riverside Stadium, this time covering the injured Matip.
At a historically unrewarding ground and against dogged opponents, the Riverside would pose a greater test than the Hammers did in that second half.
But it was one Klavan passed with flying colours as he turned in a pleasingly accomplished display, demonstrating the "defensive intelligence" Klopp highlighted as a key part of his game upon his arrival.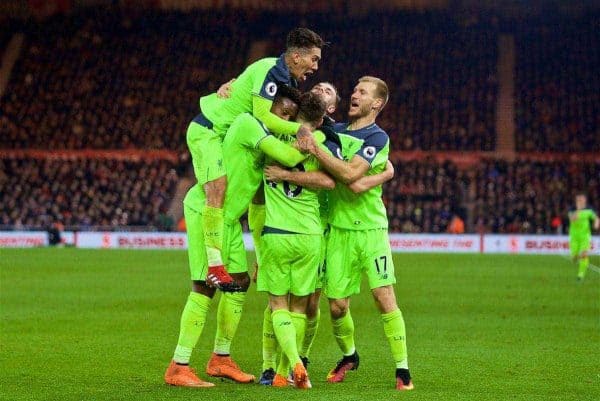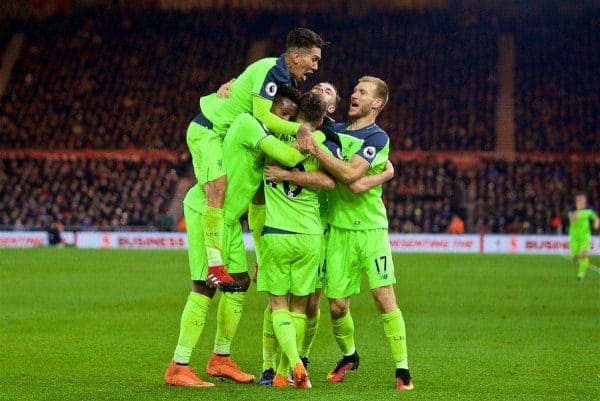 Klavan took his opportunity to shine in similar fashion to the night's high-profile introduction, Simon Mignolet, with the pair contributing to a first Premier League clean sheet posted by a Liverpool defence without Matip this season.
Klavan used his physicality to nullify Boro's Alvaro Negredo, while also providing James Milner with appropriate cover against the electric Adama Traore.
He also added a much-needed calmness and progressive distribution from defence in Matip's absence, initiating play from the back as he completed 91 percent of his passes.
These composed displays vindicated Klopp's decision to select him, and should go some way to restoring the manager's seemingly dented trust.
Restoring Klopp's Trust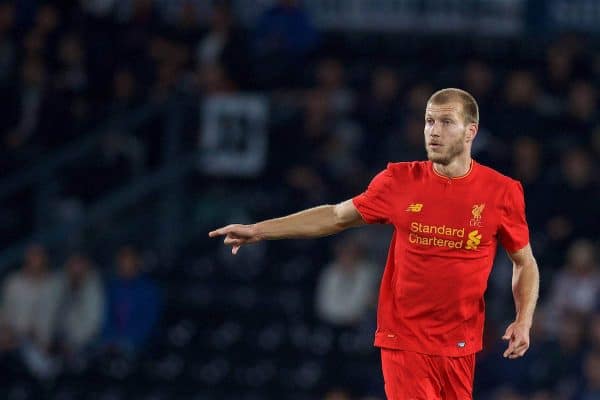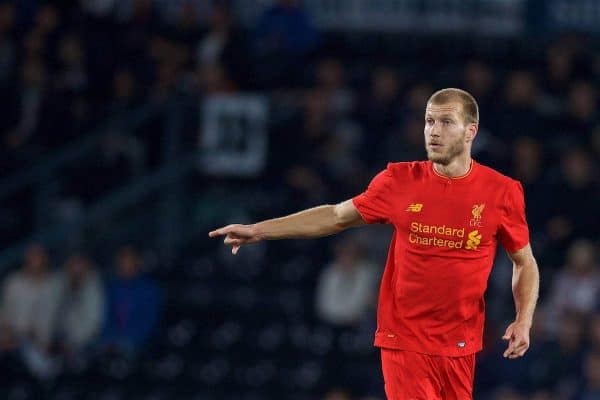 Klopp has often stated his belief in his players, but an element of this may have been lost somewhere with Klavan.
Initially viewed as Liverpool's third-choice centre-half—evidenced by starts at Arsenal and Burnley with Matip unavailable—Klavan seemed to slip behind Lucas Leiva to fourth choice, which he confirmed himself in November.
Indeed, Klopp turned to the Brazilian when forced into change against Leicester, Watford and most recently, Bournemouth, while specialist backup Klavan warmed the bench.
Had the Estonian played in the Dean Court collapse, or entered in a tactical tweak allowing Lucas to provide extra midfield protection, Liverpool may have dealt better with the Cherries' onslaught.
Given Klopp's reasons for signing Klavan, and the glowing terms in which he spoke of the defender, that this materialised caused surprise.
This fall from favour further evidences that Klopp's faith in Klavan waned at one stage.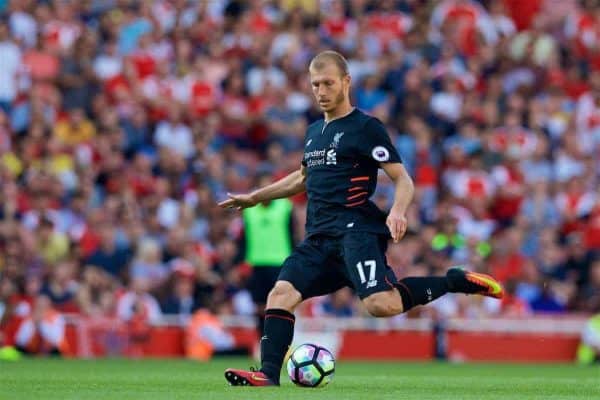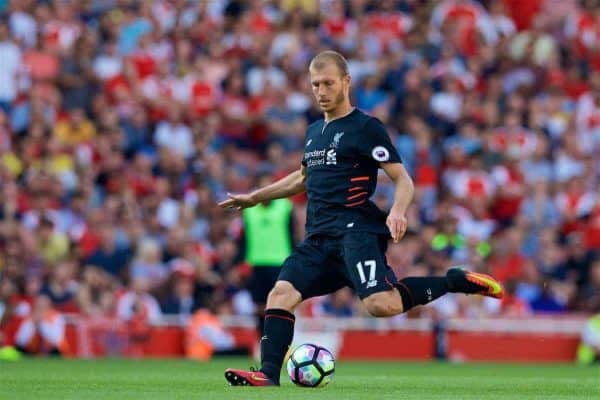 But his recent appearances should have gone some way to restoring the belief that prompted Klopp to pay £4.2 million to Augsburg for his services.
The way Klavan has slotted in seamlessly and performed with composure and authority alongside Lovren and Matip should provide necessary reassurance over his dependability.
In both games, but especially on Teesside, Klavan has done exactly the job wanted from a backup player—showing a fantastic attitude to be ready to perform with no fuss and help the team earn vital points.
This should result in moving up Klopp's defensive hierarchy, and permanently back into the role as third choice.
Klopp's Go-To Man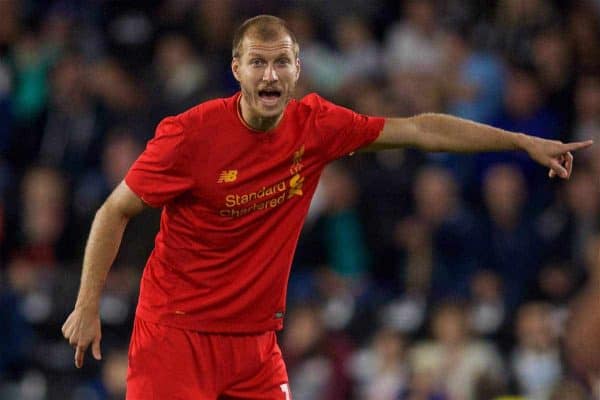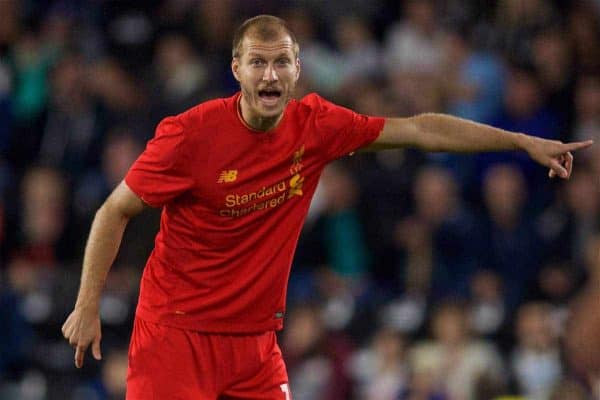 Having deputised with impressive assurance in the last two games, Klavan has staked his claim to be Klopp's first port of call when defensive change is required.
Klavan's dependability in his defensive work and his overall reliability when called upon are exactly the attributes wanted from a player in his position.
Indeed, these displays should have gone some way to allaying fears Klopp may have had in recent times.
As a result, he should move up the defensive ranks, with Lucas becoming the last resort as initially expected after Mamadou Sakho's exile, while challenging Lovren for the starting left centre-back position should be his next personal aim.
Klopp could worryingly be without Matip for Monday's Merseyside Derby, which could give the boss a familiar choice to make between Klavan and Lucas as to who fills in.
With recent displays of both taken into consideration, Klavan should undoubtedly be Klopp's pick.
The composure and security of his performances have earned as much, hopefully along with more of Klopp's trust going forwards.