Roberto Firmino's Liverpool contract reportedly includes an £83 million release clause, but Arsenal are unable to activate it.
Firmino signed for the Reds in 2015, joining in a £29 million deal with Bundesliga side 1899 Hoffenheim.
After a slow start to life on Merseyside, the Brazilian has established himself as one of Liverpool's most important players, and particularly one of Jurgen Klopp's key men.
Moulded from his natural role as an attacking midfielder into a more straightforward duty up front, Firmino has become integral to the success of Klopp's forward line.
This was clearly something the club envisaged when they brokered the deal to bring Firmino to Anfield.
According to investigative outlet Football Leaks, in conjunction with Belgian publication Le Soir, the details of Firmino's contract have been revealed.
This includes a sensational £83 million release clause, with the No. 11 able to talk to clubs who bid that value for his services.
But, as the report continues, this would not be the case if Premier League rivals Arsenal made an approach.
"Arsenal can not buy him for [£83 million]. Nor for any higher amount, moreover," the report claims.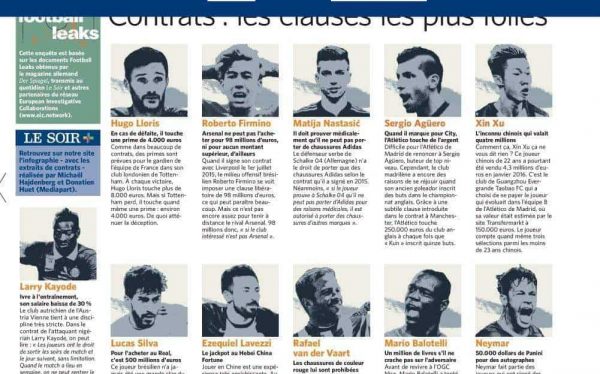 This could be a form of retribution following the Gunners' derisery £40 million and £1 for Luis Suarez back in 2013, which led to Reds owners John W. Henry to question their approach.
Whether this irked the American enough to veto any further business with the north London side remains to be seen, but Liverpool are clearly going to considerable measures to hold onto their best talent.
Firmino, at 25, still has his best years ahead of him at Liverpool, and he looks primed to stay long into the future.
However, the veracity of these claims is still questionable, particularly given contrasting takes on a reported £25 million release clause in Tottenham Hotspur defender Toby Alderweireld's contract.
Spurs have vehemently denied that the Belgian would be able to leave for such a relatively low fee, with speculation over his availability no doubt sparking interest from around Europe.
Though he is a crucial member of Klopp's first-team squad, Firmino is not yet at the level of warranting an £83 million transfer.
Much like with Suarez and Barcelona, if and when he is, fortunately this would likely come abroad.