Ahead of Monday night's Merseyside derby, Lucas Leiva, Divock Origi and Adam Lallana sat down to discuss Liverpool's rivalry with Everton.
The Reds trio were joined by one of the heroes of the derby in the Premier League era, Gary McAllister, to talk about their experiences against Everton, and their hopes for Monday.
Lucas, who is in his 10th season with the club, is clearly the most experienced, and said "it's probably the most important game of the year."
"With every derby I feel more emotion, more passion," he continued.
"I remember when I first came, how Stevie and Carra used to be on the day of the derby; they were just different on that day.
"They were electric, I remember Carra couldn't stay quiet!"
Origi made his first derby appearance in April's 4-0 victory, scoring the opener and then going off injured in a bittersweet night that saw him miss the next seven games.
This included the Europa League semi-final against Villarreal, but speaking to McAllister, Origi still has fond memories of the win.
"It was a special moment, before the game you could feel it was a big moment for us in the season," he said.
"You can see it was intensive, everybody wanted to win, both sides, for me it was my first so I was so happy in that moment.
"Being able to score in a derby, knowing the history of this game, for me it was very, very special."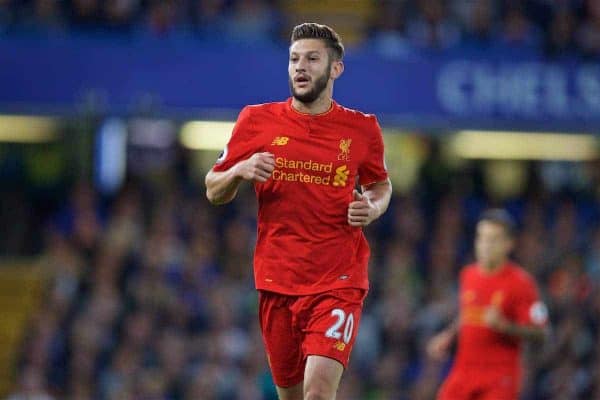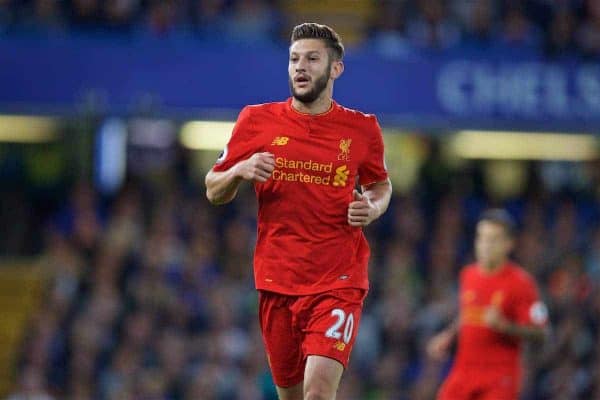 For Lallana, the derby is an interesting affair, having grown up as an Everton supporter—much like, as McAllister pointed out, the likes of Ian Rush and Jamie Carragher.
But the midfielder, who will be key to Liverpool's success at Goodison Park on Monday night, insisted it was now all about victory for his side—with the supporters' input crucial.
"The fans create a different atmosphere for derby days, it's something you can't really describe," he said.
"It just gets you going that little bit more, that's why being at home, you maybe do get a bit of an edge.
"But it's also what probably makes it more sweet when you go away from home and get the result."