Liverpool have responded impressively from their rare defeats this season, and they must do so again following their crushing loss to Swansea City.
We have seen some shock Anfield defeats as Reds supporters over the years, but Saturday's loss to the Swans was one that not many saw coming.
Paul Clement's side sat bottom of the Premier League before the game, and a home win was fully expected. This pre-match confidence made the 3-2 defeat even harder to stomach, as Jurgen Klopp and his side failed to turn up at Anfield.
It leaves title dreams hanging by a thread, while even a top-four finish now starts to feel far less likely than it did at the turn of the year.
Putting a positive spin on things, captain Jordan Henderson was bullish about his team responding in the coming weeks.
"It's how you react after defeats, that's how you can show character, show your spirit and show how good you are as a team in the game after," he said.
"One defeat doesn't make you a bad team, we've still got a lot of confidence in the squad."
Henderson's comments have some credence to them, with Liverpool bouncing back confidently from their two previous league defeats this season.
Burnley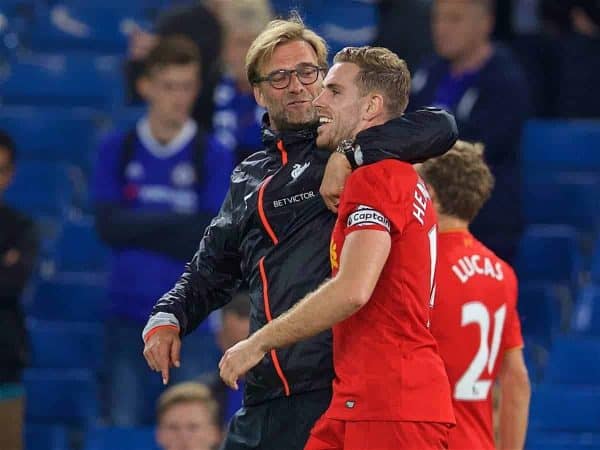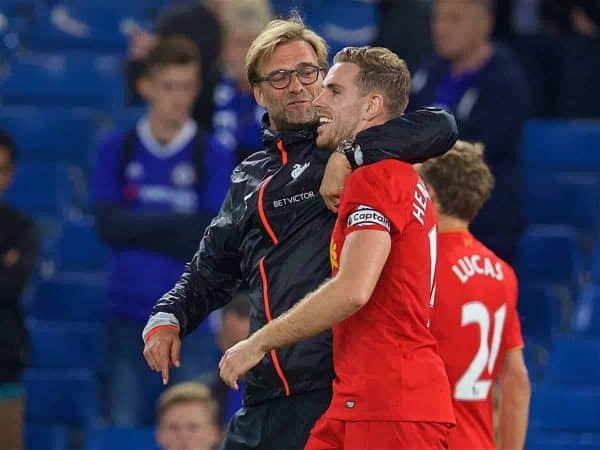 The limp 2-0 loss at Burnley in August feels a long time ago now, on a day when the season was laughably written off by some.
It was a performance that was every bit as lifeless and infuriating as the one produced against Swansea, but the response was superb.
The Reds went 15 games unbeaten, in all competitions, which when you consider some of their opponents, was quite a run of form.
Four points were taken off Tottenham and Chelsea away from home, while Leicester City, Hull City and Watford were all annihilated at Anfield.
League Cups wins over Burton Albion, Derby County and Spurs were also recorded, and a 0-0 draw with Man United was about as bad as it got.
It displayed a new and improved mental toughness under Klopp, and showed that they weren't ready to feel sorry for themselves after the Burnley nightmare.
With Liverpool 3-1 up at Bournemouth in December, and cruising, their unbeaten run suddenly evaporated in an instant.
They didn't let it affect them again, though.
Bournemouth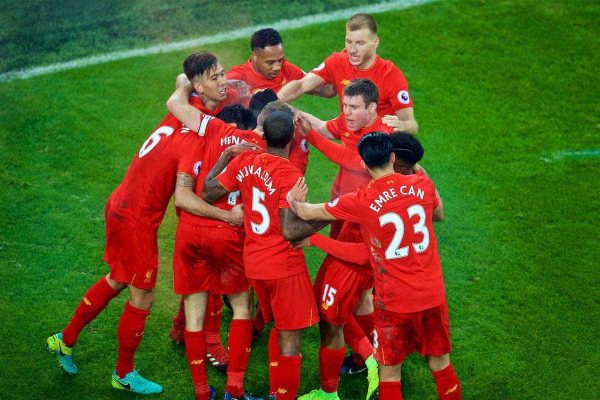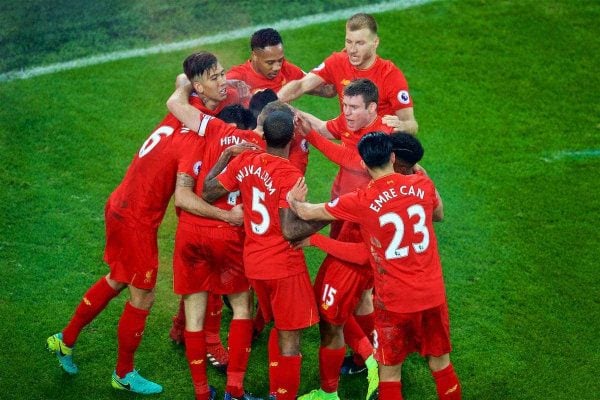 Quite how Liverpool managed to lose 4-3 at Dean Court remains a mystery to this day, but it was a sickening blow after such a positive few months.
Talk of a Premier League title was only gathering pace at that point, but those footballing gods decided that Reds fans were having a little too much fun for their liking.
While previous Liverpool sides may have fallen off a cliff after such a dispiriting day at the office, Klopp made sure his team forgot all about it.
Admittedly, the 2-2 at home to West Ham felt like the hangover was still lingering a little, before a very impressive festive period.
Four wins on the spin, including 1-0 victories away to Everton and at home to Man City, respectively, displayed their ability to dig deep, and kept them right in the hunt going into the New Year.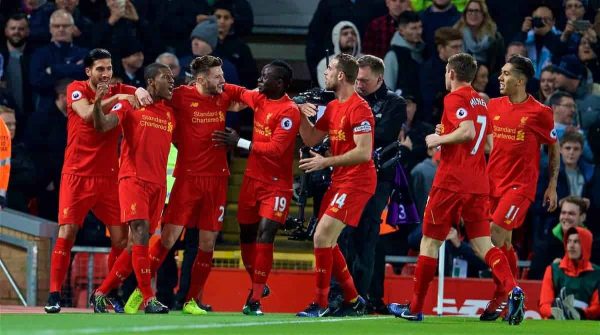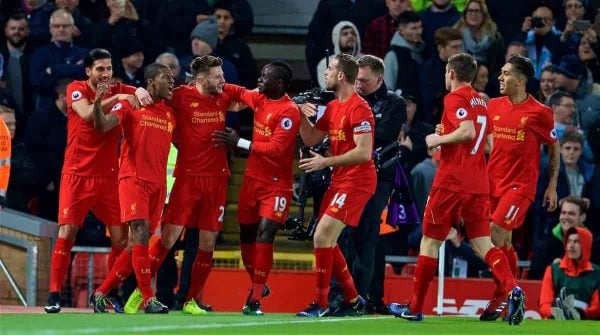 While the results in 2017 have been largely below-par so far, there have been mitigating circumstances this month.
The 2-2 draw at Sunderland saw Liverpool playing for a second time in under 48 hours, so it was understandable to see them produce a flat performance – even if the decision not to rotate was very debatable.
Two horribly dull FA Cup encounters with Plymouth Argyle saw Klopp largely field youngsters, while a draw at Man United is never to be sniffed at.
Losing at Southampton in the League Cup was a poor effort, though, and the Swansea defeat was as bad as we've seen Liverpool at any point in 2016/17, so this is a slightly worrying spell.
That's two defeats in their last four matches, which hasn't happened since the end of last season, when Villarreal and Sevilla both got the better of them in the latter stages of the Europa League.
It's time for another one of those responses.
Bouncebackability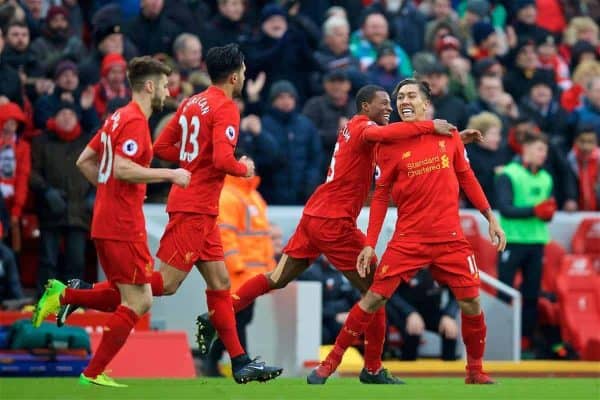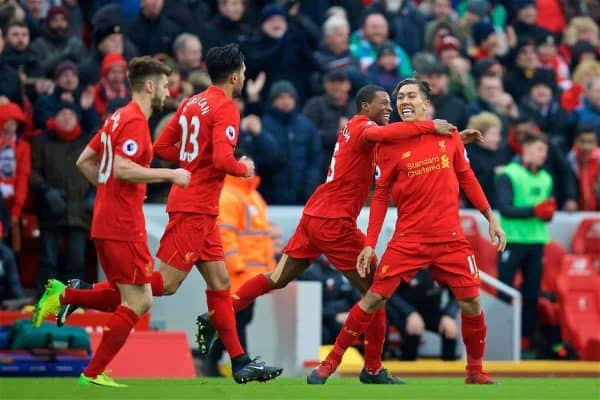 You may just feel this is a desperate attempt to bring some positivity to the fanbase, but past evidence would suggest that Liverpool will dig deep and go on a run now.
Southampton are up next in the second-leg of the League Cup semi-final, and it is a perfect opportunity for Klopp's men to serve up an apologetic, winning display to the Anfield crowd.
Under the lights, there is every chance that they will coming flying out of the traps, and qualifying for the final would be huge for both confidence and momentum.
The same applies for the visit of Wolves in the FA Cup on Saturday, even if it feels like the least important competition as things stand.
Chelsea then make the trip to Merseyside in a make-or-break clash for Liverpool on January 31st, and victory would be another almighty shot of adrenaline for the Reds.
Fair enough, Liverpool could crash out to Saints and Wolves, then lose to Chelsea, and the season would virtually feel over, but this team is hopefully made of sterner stuff.
They are a long way from perfect, as these slip-ups to lesser teams prove, but they are near the top of the table for a reason.
They are yet to let a defeat derail their season, and we should all have faith in Klopp ensuring the Swansea loss is no different – with the boss again referring to 'striking back' post-match on Saturday.
It was tough to accept losing to such a struggling team, but who's to say we won't be looking back on it in a few months' time as Liverpool's most recent defeat?