Liverpool host Chelsea in a mouthwatering Premier League clash on Tuesday, so we have had a chat with a Blues supporter to get the view from Stamford Bridge.
The Reds may be in a rut at the moment, but this match has the potential to reignite our stuttering season.
In terms of their slim title hopes, this represents an absolute must-win game, and failure to do so could even jeapordise top-four chances.
We have seen how good Liverpool can be against the fellow top-six – unbeaten in games against them this season – and three points on Tuesday would be huge.
Ahead of the game, we spoke to Chelsea supporter Richard Long to hear his thoughts on the Blues' unstoppable campaign, Liverpool's recent slump and Tuesday's potential epic.
You must be on cloud nine this season – what have you made of it all?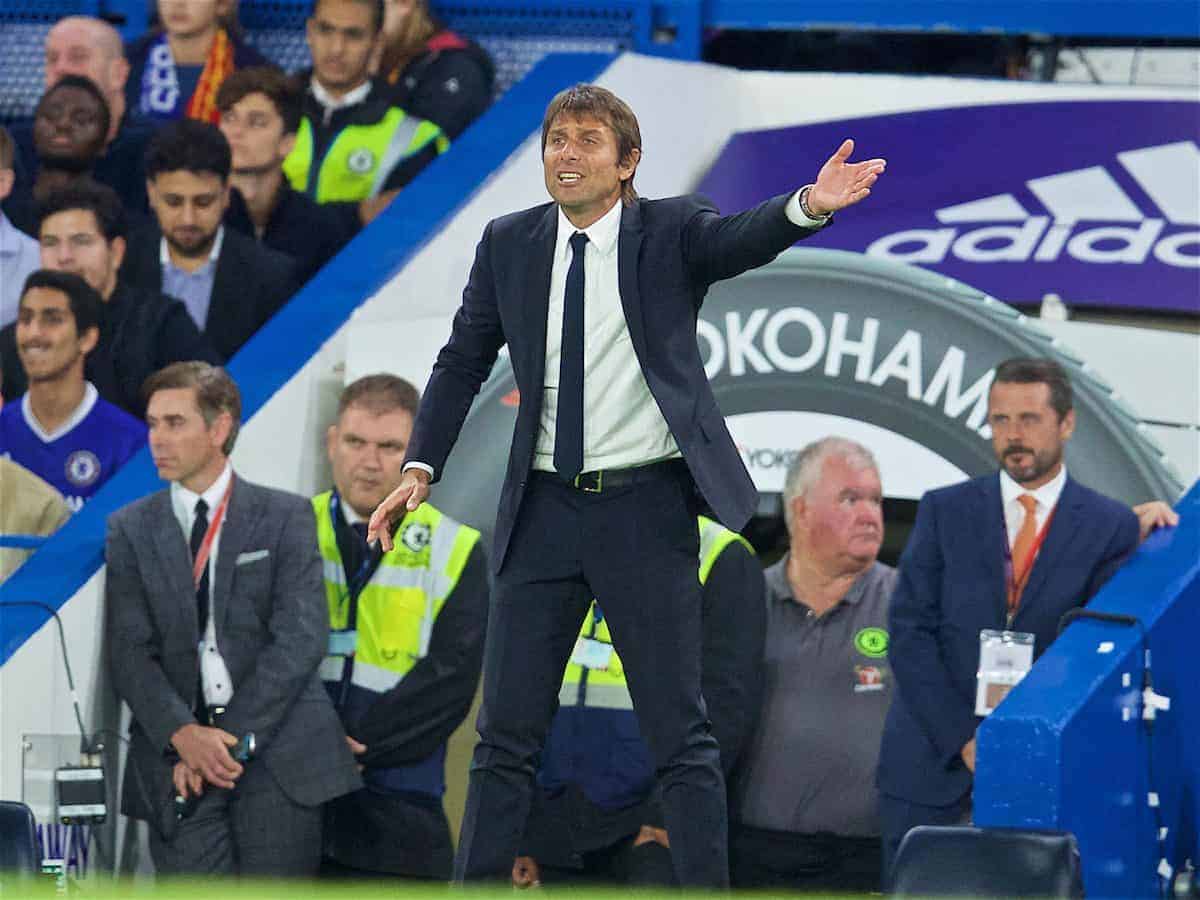 This season has been a total surprise. Most Chelsea fans would have been content with a top-four finish after what happened last season, so to be at the top and playing great football at the same time seems surreal.
I don't think anyone would have expected this, especially after defeats to Liverpool and Arsenal earlier in the season.
Do you think this Chelsea side is as good as Jose Mourinho's team between 2004 and 2007? Or is their points tally slightly misleading?
I think, player-for-player, Jose's team was much better. At one point, almost every member of our starting XI was world-class.
The current team has some excellent players, but it is definitely down to the system, tactics and management of Antonio Conte which has made us overachieve.
He has set the team up in a way which makes us so solid at the back, but with all the pace and excitement in attack – particularly on the counter – which other defences are struggling with.
Who have been Chelsea three best players this season?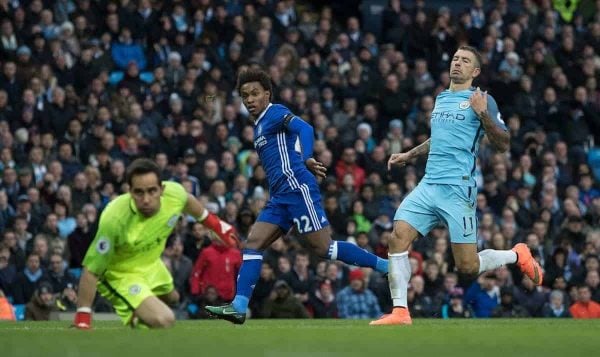 It's very tricky as I think you could pick six or seven different players and justify why they have been among our three best players.
My top pick would be N'Golo Kante. He is just so good at recovering the ball, breaking up play and starting the attacks. His energy on the pitch and fight he gives is something we probably haven't had in that position since Michael Essien at his best. At £30 million, he is a snip.
Diego Costa has also been fantastic – this season he has 15 goals and five assists in 20 matches. He's been integral to our success so far and has come up with some big moments. His performance against Man City and out-muscling West Brom's Gareth McAuley near the corner flag, before curling home, both spring to mind.
Finally, I think Cesar Azpilicueta – 'Dave' to Chelsea fans – has been superb. He is constantly reliable, rarely makes mistakes and I don't think there's a better one-on-one defender in the Premier League. He slips under the radar a bit because of his quiet personality on and off the pitch, but he's rated very highly by Chelsea fans.
What do you make of Liverpool's current slump? What do you see as the key issues?
I'm obviously delighted with the current slump. I think Philippe Coutinho being injured really hurt Liverpool, because not only was he missing, but Klopp then shuffled the team around so Roberto Firmino was no longer leading the line.
It was no coincidence Firmino's form until last week tailed off, but with Coutinho back I think Klopp will be able to play his favoured team and formation again. Sadio Mane missing has also been a huge blow.
There are a lot of people saying the intensity which Klopp plays at has meant players are tired and leggy during recent games – there's probably an element of that too, which has cost Liverpool.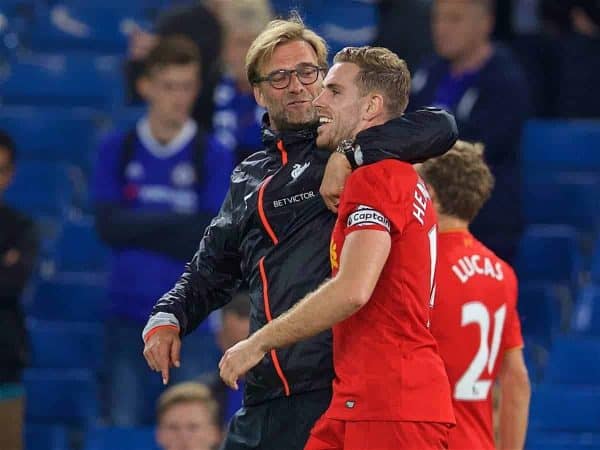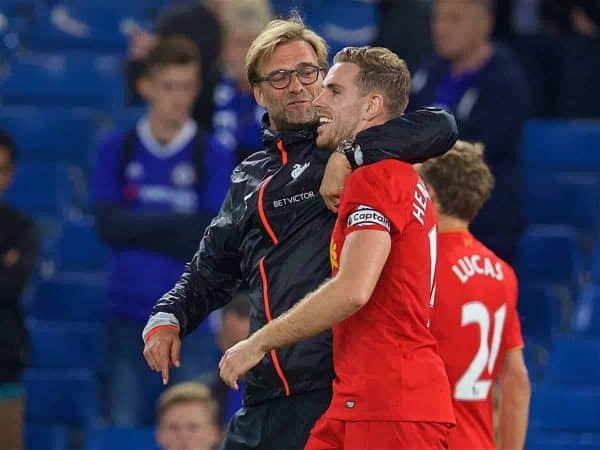 Looking ahead to Tuesday's game, you must be feeling confident, right?
Yes, I think it is a good time to be playing Liverpool. Anfield is one of the hardest grounds to play at – maybe the most difficult, as Liverpool fans seem to up their support that little bit more for Chelsea games, given the rivalry.
I don't think either team is playing their best football of the season at the moment, though.
Hit me with your prediction and how you think the game will pan out tactically?
I'm predicting an exciting 2-2. I expect Liverpool to come out of the blocks at a fast tempo and go on the attack.
In many ways, that could play straight into our hands, as I think we are the best team in the league for punishing teams on the counter-attack. I think James Milner could be in for a long night against Pedro.
I do see Liverpool's goalkeeper and defence as the weakest part of their team, and just can't see us not scoring at some point. Having said that, I rate Coutinho and Firmino highly, especially when they play together, and they could could do some real damage.
It will be interesting to see if Klopp tries to mirror the 3-5-2 formation, which aside from our defeat at Tottenham, has failed for teams who have adopted it against us.
There are few things better in football than beating Liverpool at Anfield, so I'm hoping for the best.