Liverpool's FA Cup campaign kicked off with a disappointing 0-0 draw at Anfield, against fourth-tier Plymouth Argyle. The away side clearly came for the draw and deservedly celebrated it like the cup final itself at the final whistle, but it's frustration all around for the Reds who face a replay. Here are the five talking points from the match on Sunday.
Youngest-Ever XI
Jurgen Klopp made 10 changes to the team which drew against Sunderland, and the overriding theme of Sunday's lineup was youth. It wasn't all inexperience—several internationals were still involved—but the average age of 21 years and 296 days was the youngest ever for a senior Liverpool side.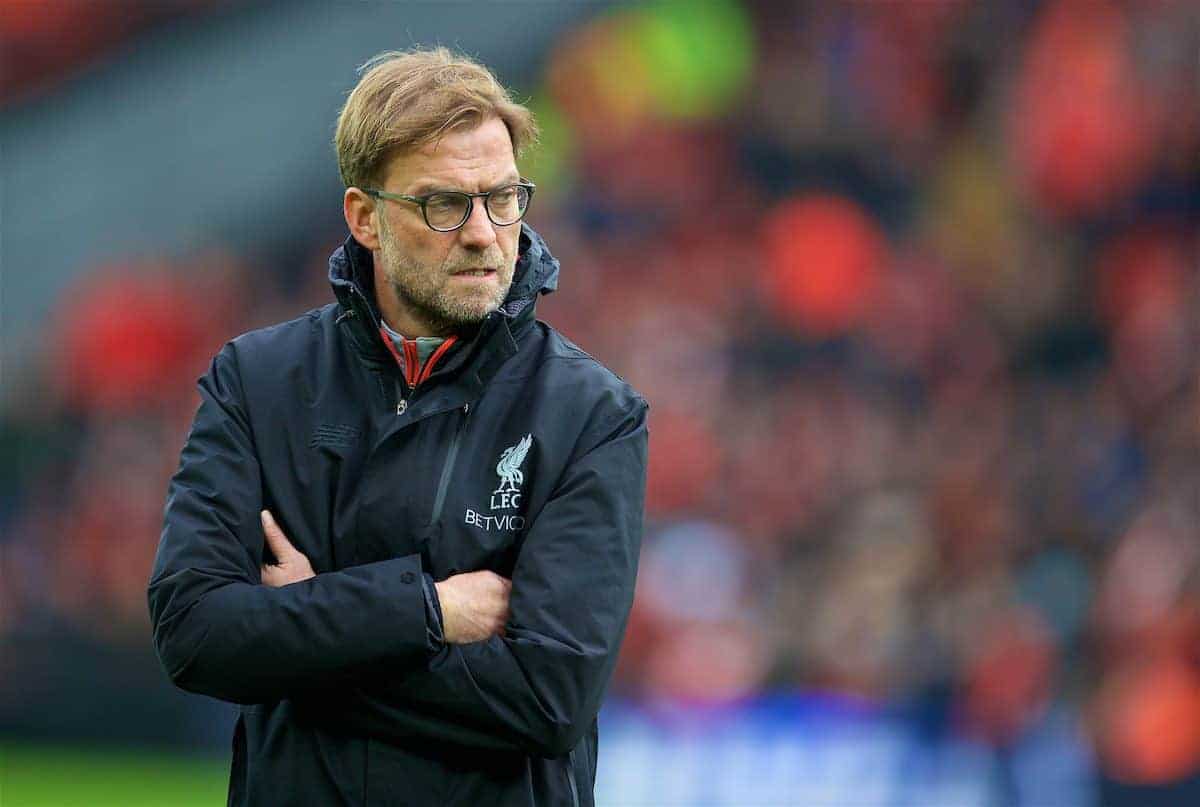 Lucas Leiva, aged 29 until his birthday on Monday, was comfortably the elder statesman of the side, but along with seniors Emre Can, Divock Origi and Loris Karius, there were young hopefuls aplenty involved.
Sheyi Ojo, Ovie Ejaria, Joe Gomez, Trent Alexander-Arnold and Ben Woodburn made it five teenagers in the XI—and all had featured for the first team already in their short careers, to one amount or another.
It showcases once more the pathway in place at Anfield for young talents to develop together, improve and be a part of the first-team scene, and perhaps also highlights what Klopp was hoping for when he decided less loans and more time together was a critical part of the development of the younger players: they could all move up and be involved in this fixture together as an already-cohesive structure.
It didn't pay off in terms of creativity, but for helping youngsters feel comfortable in a pressurised environment, it's no bad thing to play with familiar faces.
Joe Gomez's Return
Well over a year after Klopp was appointed as Liverpool manager, defender Gomez finally made his first appearance under the boss after a 15-month injury absence. Having previously starred for the Reds at left-back immediately after joining, this was Gomez's first run-out in his most natural, promising position: the centre of defence.

In truth, the English youngster had very little to do indeed for most of the game: sweeping up long balls, making the odd challenge on burly forward Arnold Garita and on occasion, particularly in the first half, stepping forward to open up passing lanes.
Once or twice after the break Gomez was perhaps caught out with concentration or judgement on bouncing balls and an unexpected surge forward from an attacker, but his recovery pace saw him make a good tackle on Plymouth sub Craig Tanner inside the penalty box and the 90 minutes will be a big confidence booster as Gomez works his way back into regular inclusion.
Ben Woodburn's Full Debut

Already the Reds' youngest-ever goalscorer, Ben Woodburn took another step along the road of his development by making his full debut for the first team. The teen forward played from the left side of the attack and on several occasions showed exactly why he's such an impressive prospect.
A first-half opportunity to break toward goal down the inside-left channel saw a body movement and sleight-of-foot somewhat reminiscent of a Liverpool-era Fernando Torres slalom, shimmying past the defender on the outside—but just unable to get a clean shot away before the goalkeeper was out to block.
It was a hard-working display for most of the outfielders to find space and choose their passes wisely, rather than showcasing their technical ability or pace in behind to seek out non-existent space, and Woodburn was no different in this regard. His 70 minutes on the pitch weren't stellar, nor explosive in the way his goalscoring exploits against Leeds United was, but it's more time on the pitch and a brief glimpse at what he'll offer as he continues to progress.
Kevin Stewart: Opportunity Missed?
A 0-0 isn't full of positives, naturally enough, and there were a few of the fringe players who didn't quite offer as much as they might have done. While one or two of the younger options might not feel too downhearted about their performance—Ojo is just returned from injury, for example—Kevin Stewart is a different matter.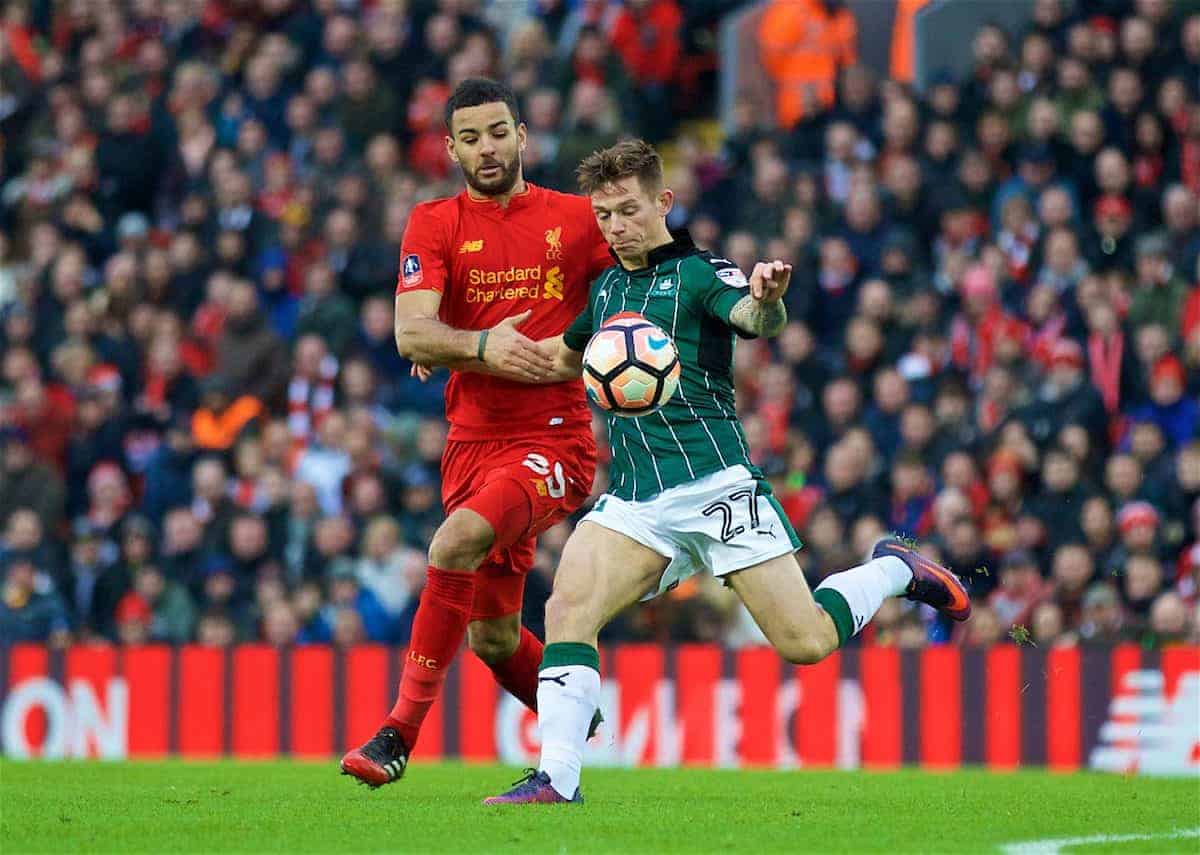 The squad player has had to wait a long time since his last appearance, at the end of November against Leeds, and he didn't have the best of games for the most part, with overambitious passes not coming off and no real tempo emanating from his passes, which from his deep position which might have sparked Liverpool into a better rhythm.
Of course it was tough for him to simply jump back into action and shine against a side who sat 10 behind the ball, but with Lucas getting game time as sub recently it was incumbent on Stewart to show why he should be Klopp's go-to defensive barricade and reliable ball operator in the middle instead, and he didn't manage to do so.
If Lucas leaves as has once again been rumoured, there's room in midfield for someone else to step up more frequently, but all this performance might have shown Klopp is that there's room for more quality to back up the regular first XI, and this type of performance doesn't cut it.
Stewart did make a hugely important intervention with a last-man challenge late on in the game, and he was by no means the only underachiever on the day, but it felt like an important opportunity for the 23-year-old which has slipped away.
Fixture Congestion
Away from the individual perspective and looking at the team collective, the last thing Liverpool needed was an FA Cup replay.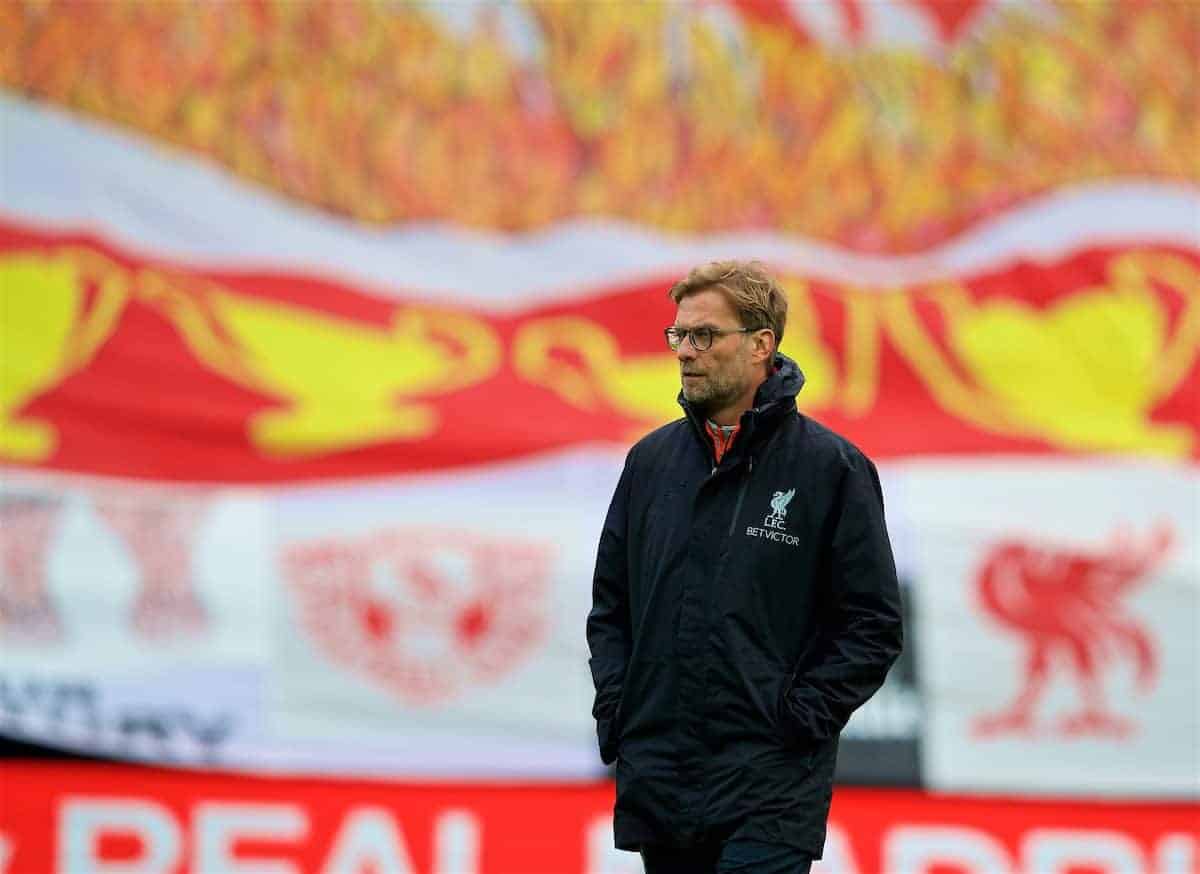 With their two-legged EFL Cup semi-final on the horizon and huge Premier League games against Manchester United and Chelsea already booked in for January, a long away trip squeezed in in midweek is far from ideal—and will mean a total haul of eight matches for the Reds in the first month of 2017.
It will likely be another opportunity for several of the youngsters to impress, while the seniors take on Premier League and League Cup duty, but it also diminishes training and preparation time between fixtures, takes Klopp away from the training ground for the trip to Plymouth and generally puts pressure on the squad to avoid a giant killing against fourth-tier opposition.
Liverpool pay the price for not finding the right tempo, creativity and incision against a defensive side, and the best that can be said for a replay is that it gives Klopp's side a chance to practice against this type of 10-man wall once more—because there will certainly be plenty of other Premier League teams this season who choose to operate against the Reds in exactly the same manner.