Jurgen Klopp has backed Daniel Sturridge to fill the void left by Sadio Mane, with the winger away on Africa Cup of Nations duty.
Mane could be unavailable for another eight games, after joining the Senegal squad in Gabon, including clashes with Manchester United and Chelsea in the Premier League.
The 24-year-old's absence will be felt greatly by the Reds as they push for the title this season, but it is one that Klopp will have considered when sanctioning his signing in the summer.
Though Mane has arguably exceeded expectations as Liverpool's leading goalscorer and assist-maker, Klopp believes the ideal replacement has emerged of late in the returning Sturridge.
"Sometimes you need to feel lucky with timing. That's how it is," Klopp said, with Sturridge having made four appearances since a recent calf injury.
"Sadio is away, Philippe is on the way back and Daniel is already back. That helps, for sure, and I hope it stays like this for him.
"I think it depends. Listen, we have spoken a lot of times about this.
"Does he stay fit? If Daniel is fit are there any arguments here ever about his quality? No.
"We had the time when he was already fit and he didn't start because there was a difference between being fit and match fit and all that stuff. But it is a big step in the right direction.
"If he stays on this fitness level and improving as he always should, that is perfect—perfect news for him and for us that he can perform.
"It would be cool if we could speak like this for the next few weeks and months."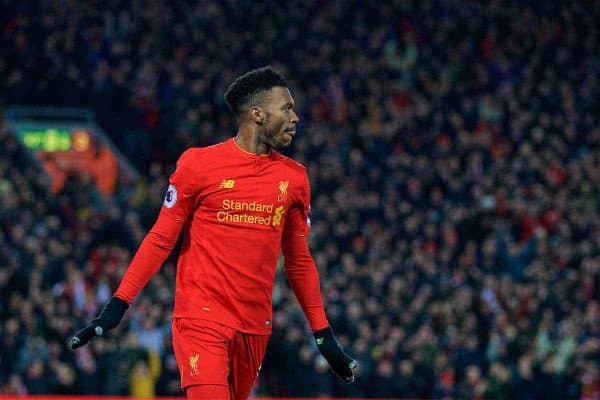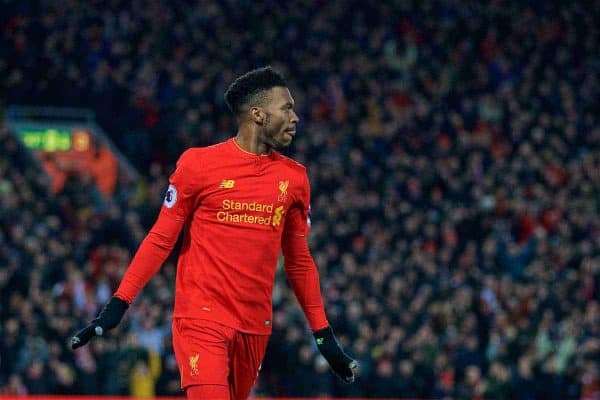 Klopp is rightly taking a cautious stance when it comes to Sturridge's fitness, with the 27-year-old having struggled to string together a regular run of games since the German's arrival.
But he is one of Liverpool's finest players when fit and firing, and with Mane away on international duty, will be vital in a crucial period.
His manager acknowledged this, hailing his talents, as a complete centre-forward capable of contributing more than just goals.
"His talent and skill there is absolutely no doubt about. Cleverness, everything you need on the pitch is absolutely outstanding," he continued.
"But he has not been often enough fit. That is how it is. So that is another important part. But that is all.
"If he stays fit, there is the whole thing and we don't talk about other clubs, another level, things like this.
"You judge him. We don't have to think about it because we are exactly in the middle of the season.
"So, from my point of view, until now—even when he didn't score—he made really good performances. Even when he didn't score he was so important in a lot of these games.
"He fits really well in our style of play. That is good for him, good for us.
"Nobody in the team, nobody in the squad is in doubt about him being a wonderful player. No doubt."
Sturridge is likely to start Liverpool's League Cup semi-final first leg away to Southampton on Wednesday night, with Klopp set to return to a more experienced lineup.
If he does, Klopp can count on a striker of considerable quality, and one who can help cover for the absence of his £30 million star.