Liverpool manager Jurgen Klopp has backed his players to respond to adversity by getting their season back on track.
A 2-0 aggregate defeat to Southampton in the last four of the EFL Cup saw hopes of a third final in the German's 15-month reign slip through their fingers.
For the third time in under three months, Saints kept a clean sheet against what used to be a free-scoring side which are now experiencing their worst start to a calendar year since 1993.
Klopp, in his programme notes, wrote: "It is in moments such as these, with the focus being on us to see how we react to setbacks, where I believe these players will show their very best qualities."
That seems even more pertinent now as the pervading mood around Anfield is one of despondency, having seen the side fall from top of the Premier League in November.
Klopp was asked whether the defeat to Southampton, coming just four days after struggling Swansea's shock win at Anfield, could derail his players further.
"If we would doubt the way we are after these little, little problems we've had now, it would really be a strange thing," he said.
"We don't have the points we want. That's not the problem—that's how it is.
"We know what we want to do, we know what we have to do and we know about the football we want to play, so that's all good."
---
Klopp, whose side face Wolves in the fourth round of the FA Cup on Saturday, insists the squad have the qualities to counteract opponents' stone-walling tactics which have sent the Reds' season into a tailspin.
Just one win—over Sky Bet League Two side Plymouth in an FA Cup replay—and six goals in seven matches this month tell part of the story as opposition teams appear to have worked out the same successful game-plan: sit back, stay compact, defend the width of the penalty area and then counter-attack when you can.
"We are not the only team in the world that has to do this," Klopp said after a third loss in five matches.
"Not every team is playing like this [against Liverpool] but quite a lot—70, 80 percent of the games are like this.
"We knew it before so it's not a problem but we still adapt to it, 100 percent.
"You have to score in this or that situation then the game changes a little bit, not against each team, but a few teams are happy with only being 1-0 down or whatever.
"We don't have to think about this. It's the most difficult thing in football but we are not the only team who has to accept this. We are a good football-playing side."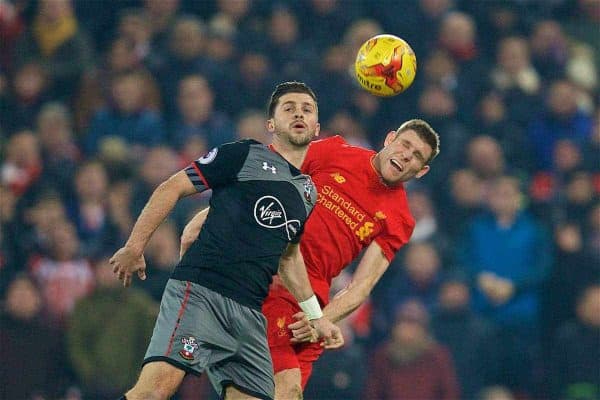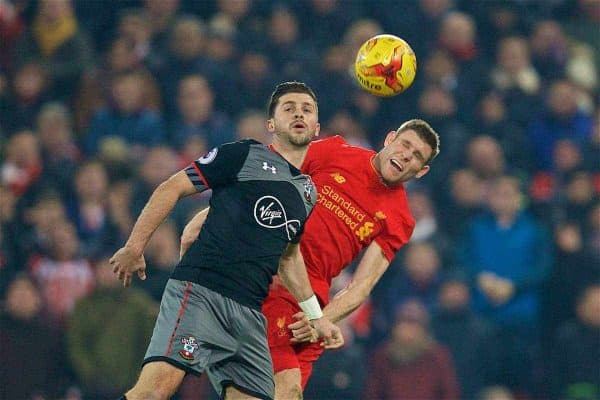 Shane Long, Southampton's goalscorer in added time which secured the 1-0 win at Anfield, gave an insight into what manager Claude Puel had tasked them with doing.
"Keeping a clean sheet against Liverpool is no mean feat," he said.
"I think it came from the whole team trying to force them out wide and not letting them make passes through the middle to get one-on-ones with the keeper."
That, in a nutshell, is what most teams are doing—particularly against a Liverpool side shorn of the pace and cutting edge of wide-man Sadio Mane who is enjoying an extended run at the African Nations Cup with Senegal.
As well as being worked out, there is the real prospect his players are worn out.
A small squad have suffered a number of injuries and, with Tuesday's visit of Premier League leaders Chelsea concluding a run of 10 matches in 32 days, fatigue is undeniably an issue.