Jurgen Klopp's decision to stick with his youngsters in the FA Cup replay at Plymouth paid off, with the win proving the benefits of keeping upcoming talent to develop at Anfield.
After the Reds' youngest ever team failed to break down Plymouth at the first attempt, Klopp was criticised for his selection for the Anfield tie.
It seemed the struggles of that stalemate would see a more experienced side named in the replay, especially when Klopp said a "different team" would feature.
Though an altered lineup arrived – Philippe Coutinho and Daniel Sturridge replacing Emre Can and Sheyi Ojo – only one more 'senior' player was introduced as Klopp kept a similar structure to the first game as four teenagers started – just one fewer than the goalless draw.
While Trent-Alexander-Arnold's inclusion was somewhat forced, sticking with Joe Gomez, Ovie Ejaria and 17-year-old Ben Woodburn was deemed a risk.
But the result showed Klopp made the right call and rewarded the boss for his commitment to youth with progression to round four.
Youngsters repay Klopp's faith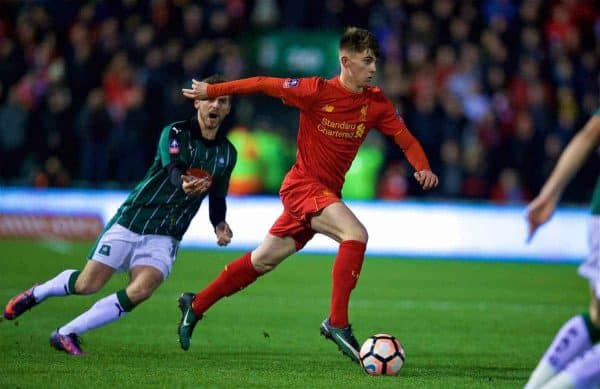 Klopp and the rotated Reds received some harsh criticism after being forced to an unwanted replay.
This is par for the course when playing for a club like Liverpool, as Klopp attested post-match, but it could have prompted their withdrawal from the firing line.
Instead, Klopp stuck with them, as if challenging them to use the Anfield draw as motivation to do better.
And though producing far from the most blistering performance seen by a Liverpool team, the youngsters certainly rose to the challenge.
Indeed, Liverpool's dominance on the night came predominantly through the efforts of the youngsters – even if it was two senior figures who sealed the win as Lucas headed his first goal for 201 games from Coutinho's corner.
Alexander-Arnold produced an excellent showing, which was even more impressive given he made what will have been a physically and mentally draining first Premier League start at Old Trafford just four days earlier.
Alongside the right-back, Gomez showed his class as he swept up with little fuss and played from the back incisively, into midfield where Ejaria stood out while orchestrating Liverpool's play.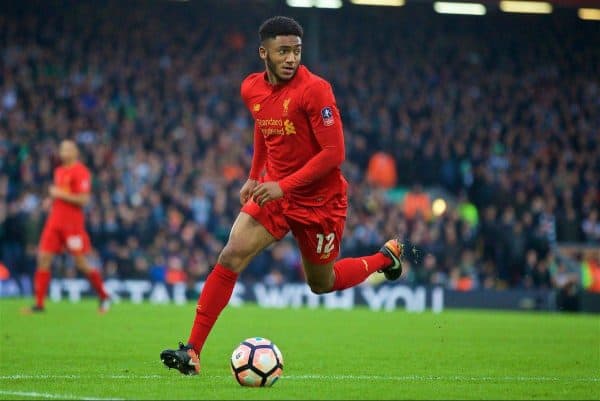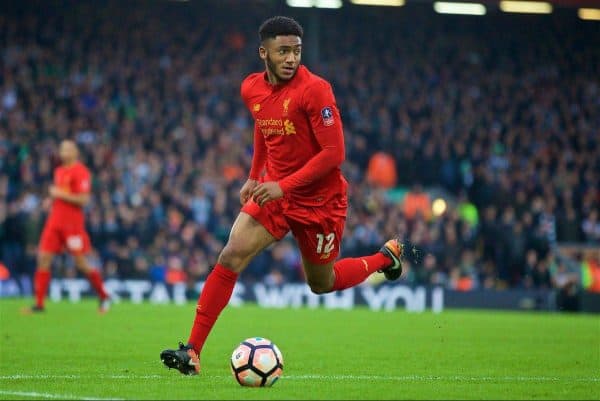 And though Woodburn will have more impactful days as he develops – he already has, in fact – his tenacity and constant endeavour impressed.
So too did the bright impacts made by Ojo and latest academy debutant, Harry Wilson, from the bench.
That they were introduced for Coutinho and Sturridge at a time Liverpool held a slender lead and were trying to see the game out epitomised Klopp's belief.
That an even more inexperienced Reds side – boasting six teenagers – then saw out victory while keeping out a physical outfit of established professionals – regardless of their fourth-tier status – was worthy of far more credit than received.
Benefits of nurturing youth at Anfield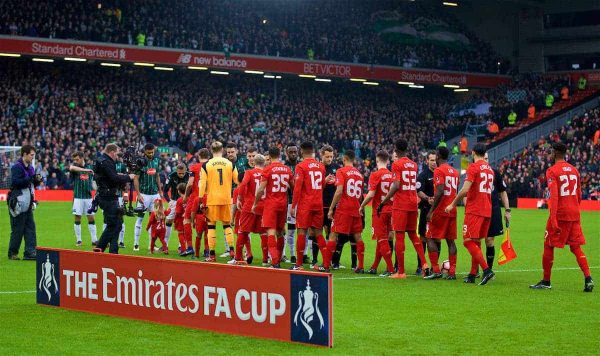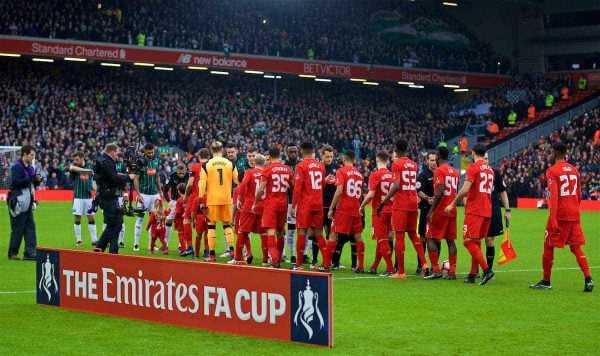 Perhaps what this tie showed even more in than the level of talent progressing at Anfield, was the benefits of keeping youth at home to develop.
After the first tie, certain sections of the media and fan base alike assessed loan moves were needed for Ojo, Ejaria & co. in order to be better prepared for first-team stage at Anfield.
But that the youngsters returned to Melwood's practice pitches meant they worked alongside established first-teamers to improve under Klopp and his staff – a reason to merge Anfield's juniors and seniors at a unified base.
Klopp said pre-match his side "made it too complicated in the last game" as they lacked patience and directness, with the boss looking for improvement in these areas at Home Park.
It was difficult to impose a more purposeful, attacking style with Plymouth again happy to sit deep and wait for their one moment.
But there was better control to the young Reds as Klopp noted, "We did better than [at] Anfield in the right moments."
And it was no surprise Liverpool improved as the game unfolded with an increasingly youth-dominated XI, featuring players who have played together for years in some cases.
This improvement will have come from work conducted since the goalless draw, highlighting a major benefit of keeping talent at Anfield – further evidenced by Wilson's form for Liverpool's under-23s, with 19 goals and nine assists outshining anything produced on previous loans.
Future Opportunity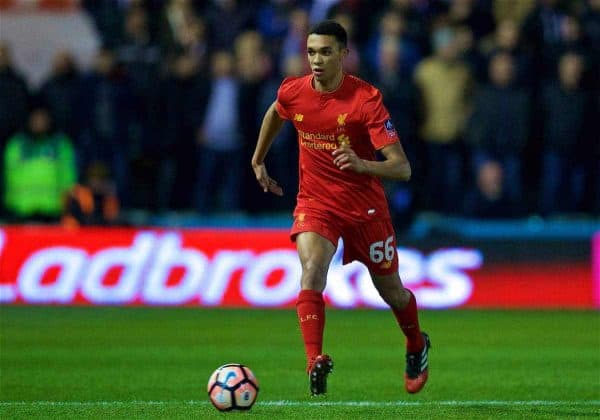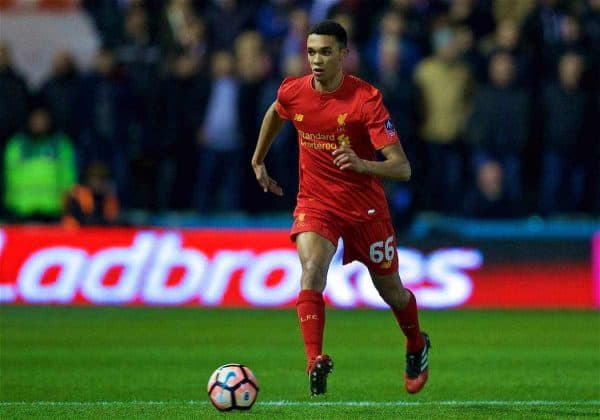 Coming through a tough occasion under intense scrutiny at Home Park will have provided a confidence boost to all involved – none more so than the youngsters.
It will also provide Klopp with reassurance over their readiness for further first-team action where possible.
With Liverpool kicking-off a season-shaping 10 days – in which they play four games across three competitions – against Swansea on Saturday, another chance presents in the upcoming round-four tie with Wolves.
Being sandwiched between the League Cup second-leg with Southampton and a blockbuster clash with Chelsea, provides another perfect opportunity for Klopp to utilise the youngsters again.
Against a step up in quality in Championship opposition, the tie will provide an interesting marker of progress and perhaps also a truer reflection of their capabilities.
Wolves are unlikely to look to hang on for dear life as Plymouth did, and assuming the second-tier outfit do show more ambition, a more engaging contest could follow.
It remains to be seen if it does, but Klopp can have full belief in giving his upcoming talent the opportunity to find out.