Jurgen Klopp's decision not to rotate his side despite two games in less than 48 hours proved costly as Liverpool dropped two points at Sunderland.
Klopp made just one change, Daniel Sturridge in for the injured Jordan Henderson, for the trip to the Stadium of Light, despite the match arriving 44 hours after full-time against Man City on New Year's Eve.
Klopp explained that he had not made more changes in order to maintain rhythm, saying pre-match: "We decided for rhythm, that's the reason for the lineup."
Unsurprisingly then, tired legs were very apparent even in the first half with only Sturridge looking lively.
If this had been a tennis match the amount of 'unforced errors' would have been the standout statistic. There was no "rhythm" in the team – misplaced passes, players unable to get to loose balls, and poor quality shots littered the performance.
Reluctance to rotate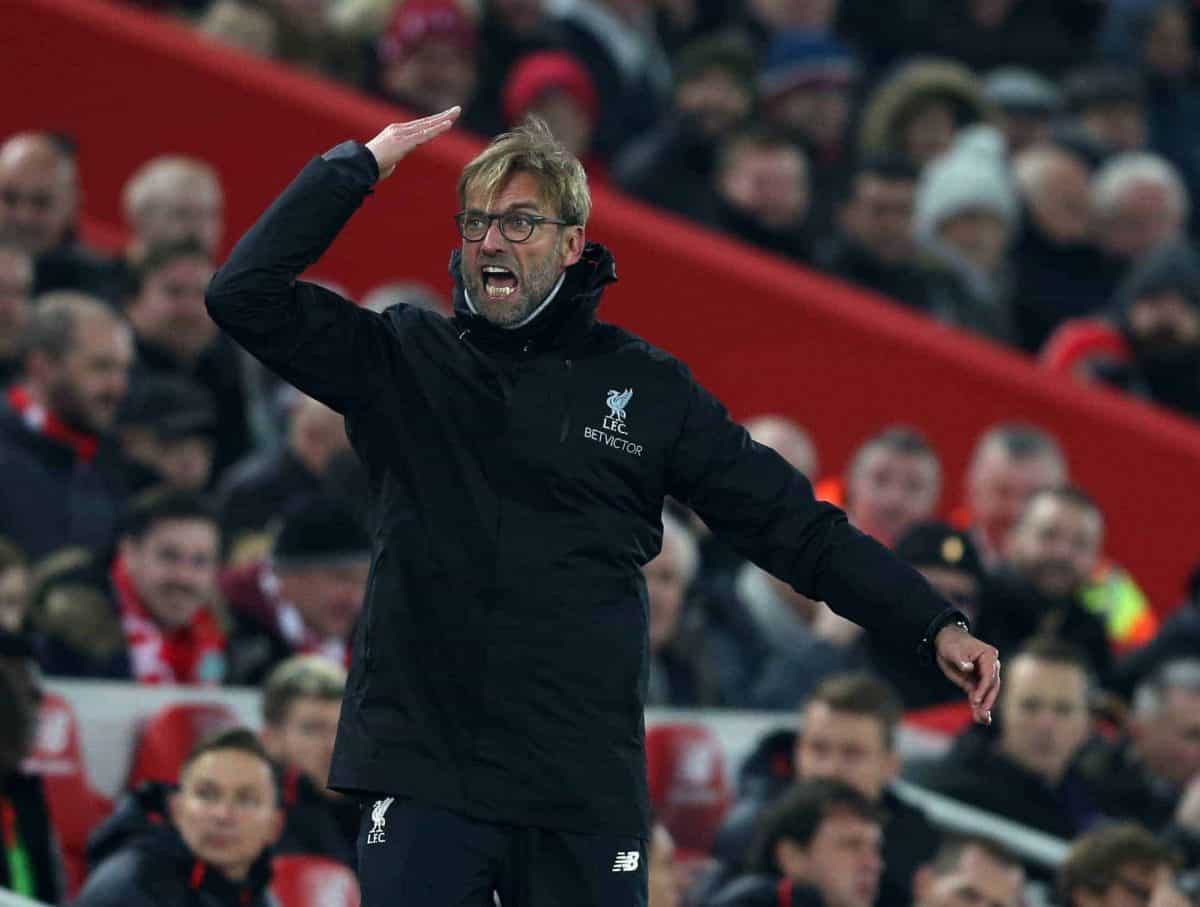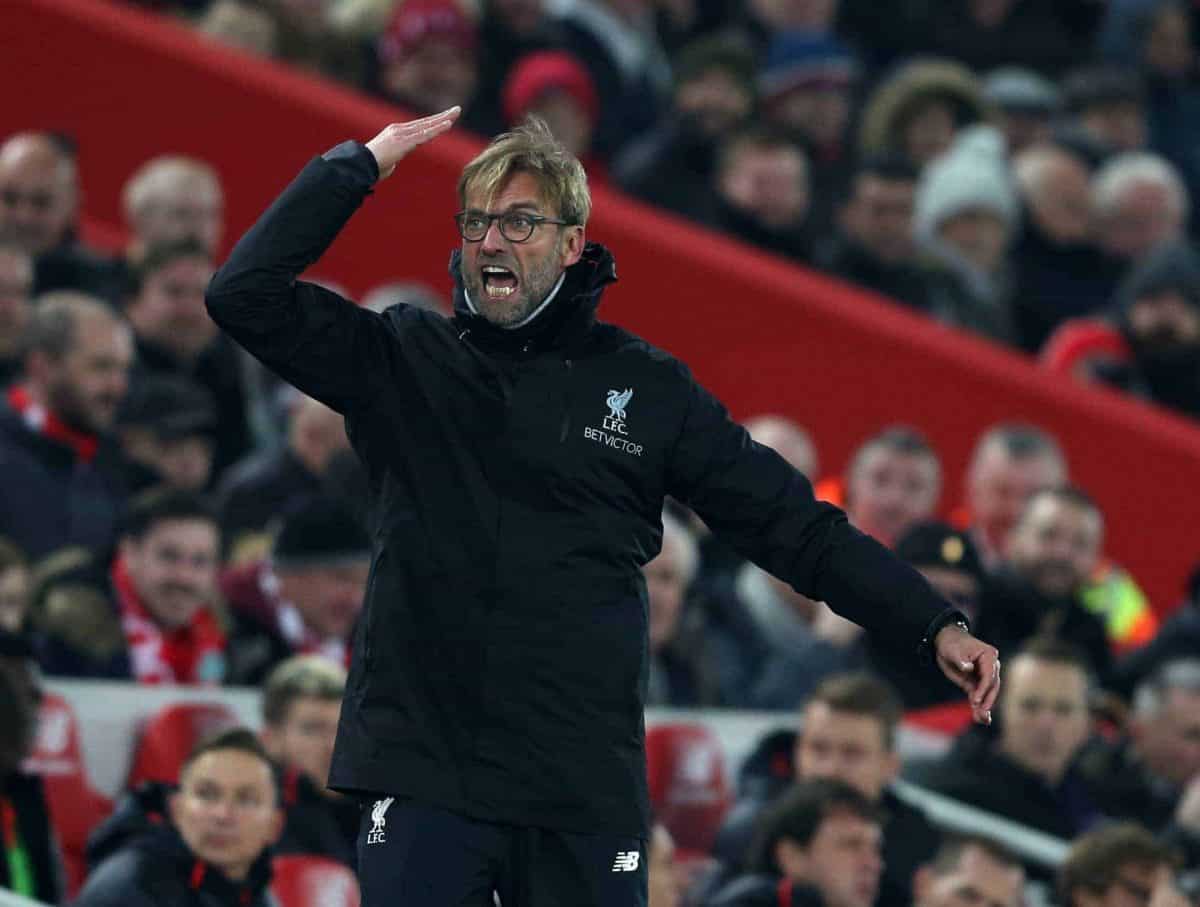 Klopp is excellent when it comes to not playing players too early when returning from injury, but we often see him very reluctant to rotate his side in league games.
We can moan at the Premier League all we like for the ridiculous scheduling of the games, but it's the manager's job to manage the situation and Klopp's decision not to make any more changes was extremely risky – and ultimately costly.
James Milner, a 30-year-old playing at full-back – the most physically demanding position on the pitch – and who put in an incredible shift against City, was subbed at half-time, having been booked and looking largely off the pace.
Bringing Alberto Moreno into the side in the first place was the most obvious change pre-match yet Klopp even refused that.
There had also been talk of pairing Divock Origi and Daniel Sturridge in attack, with the question being asked in the pre-match press conference, which would have allowed either Sadio Mane or Roberto Firmino to be on the bench – with one then replacing the other in the second half.

There were other options available, such as bringing in Kevin Stewart to play Henderson's role in midfield, with Emre Can and Adam Lallana as the two regular midfielders, which would have allowed Gini Wijnaldum to be a planned sub for Can or Lallana in the second half.
Stewart started and did okay against Spurs and Leeds in the League Cup – and I'm pretty sure Sunderland are worse than both of them this season.
Making four changes – Sturridge, Origi, Moreno and Stewart – would have meant fresh legs in all areas of the team, plus better quality on the bench to replace players when they inevitably tired in the second half.
---
A clearly aggravated Klopp said post-match: "I know that we can play better football, I'm not sure that we could have played better today because we played two days ago."
Very true. So why play the (almost) exact same team?! Perhaps Klopp's mood – something he apologised for at the end of his post-match press conference – was because he was annoyed at himself for making the mistake of not making more changes?
Klopp consistently speaks about picking the best team for the match, but this wasn't the best team. The best team would have had better fitness for this match. You can talk about rest after this game, with FA Cup action to follow, but that makes no difference to the game at Sunderland. Knowing you'll get a rest tomorrow won't make you any fitter today.
And if players like Stewart are not going to get a game against relegation contenders Sunderland, who lost 4-1 to Burnley 48 hours ago, and with only 44 hours between Liverpool's games, then are they ever going to get a game?!
Other teams

Of the 13 teams who played on New Year's Eve and then again on Monday, Liverpool were the ONLY side to make just one change – despite them playing in the later kick-off on Saturday in a high intensity game against City.
Changes made by teams who played Saturday-Monday
Southampton – 6
Man Utd – 5
Middlesbrough – 5
Leicester – 5
Man City – 4
Sunderland – 4
Everton – 4
Sunderland – 3
West Ham – 3
Hull – 2
Burnley – 2
West Brom – 2
Liverpool – 1
---
It's strange that Klopp has bemoaned the Premier League's fixture scheduling so much, yet did almost nothing to manage the situation that he and other managers were put in.
You may claim Liverpool lack squad depth, but options were available – and even Hull City, Burnley and Sunderland made more changes, they hardly have squads with quality in reserve.
It's two huge points dropped, and there was certainly no rhythm to our play.
Klopp will hopefully learn from this, because we shouldn't expect the Premier League to come to their senses and prevent these ridiculous fixtures happening again in the future.