There's still much work to do, but it is good to be looking forward to our football again, writes Si Steers.
Football is very much a box office sport, and a little like the Star Wars saga there is a long back story at Liverpool FC with many highs and lows, but a new hope feels like a fitting title for the latest instalment of the Liverpool saga.
So much of the past decade at the club has been about looking backwards, we've been fixated on what's gone wrong and have struggled to look forward with hope. But there is a sense that that is starting to change. Of course, one of the most charismatic managers in world football has made a huge contribution to that feeling, but he is very much the face of a club that has quietly and steadily reinvented itself in the past few years.
There are many reasons why hope should now be the buzz word at Anfield, and here are a few.
Leadership and Structure
One of the big gaps at the club in recent times has been a Sporting Director that can take a holistic and strategic view of the footballing operation. Although the manager also plays a key role in setting strategy, it is difficult to think big picture in the day to day demands of coaching with games coming thick and fast.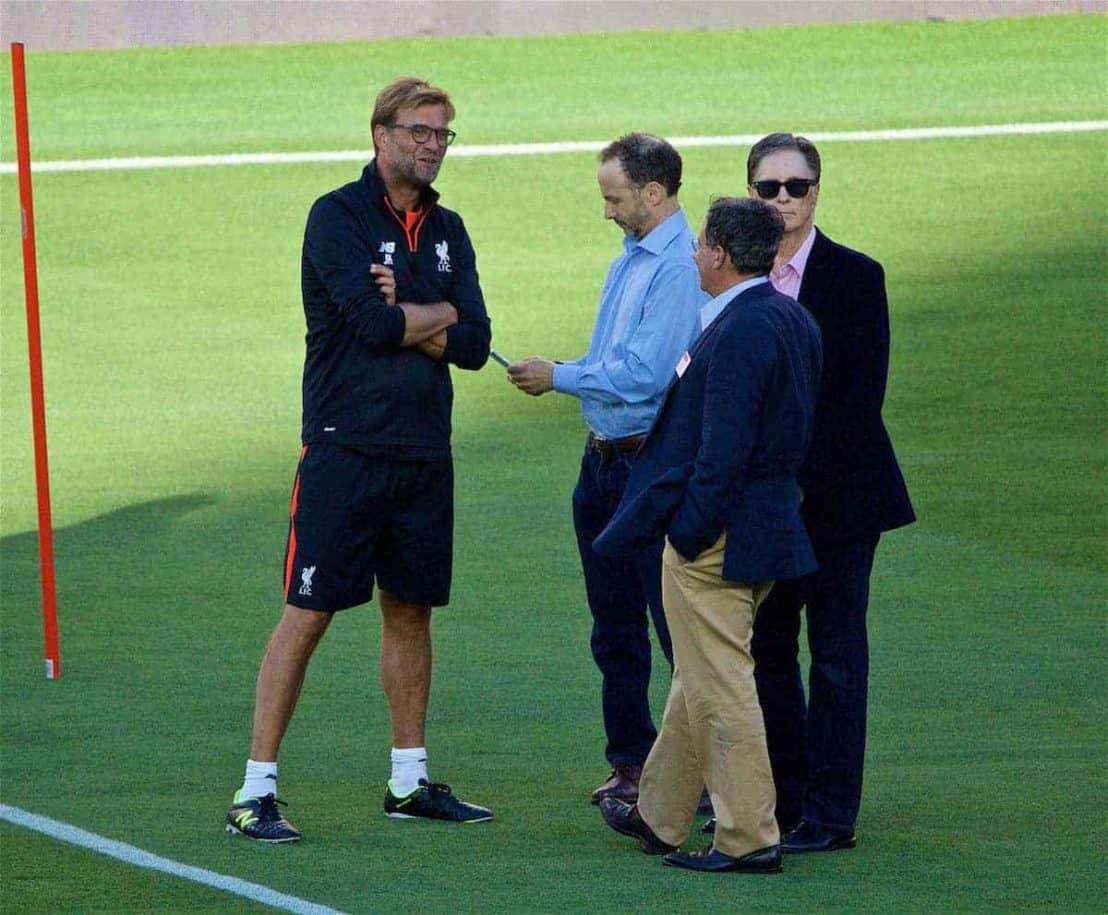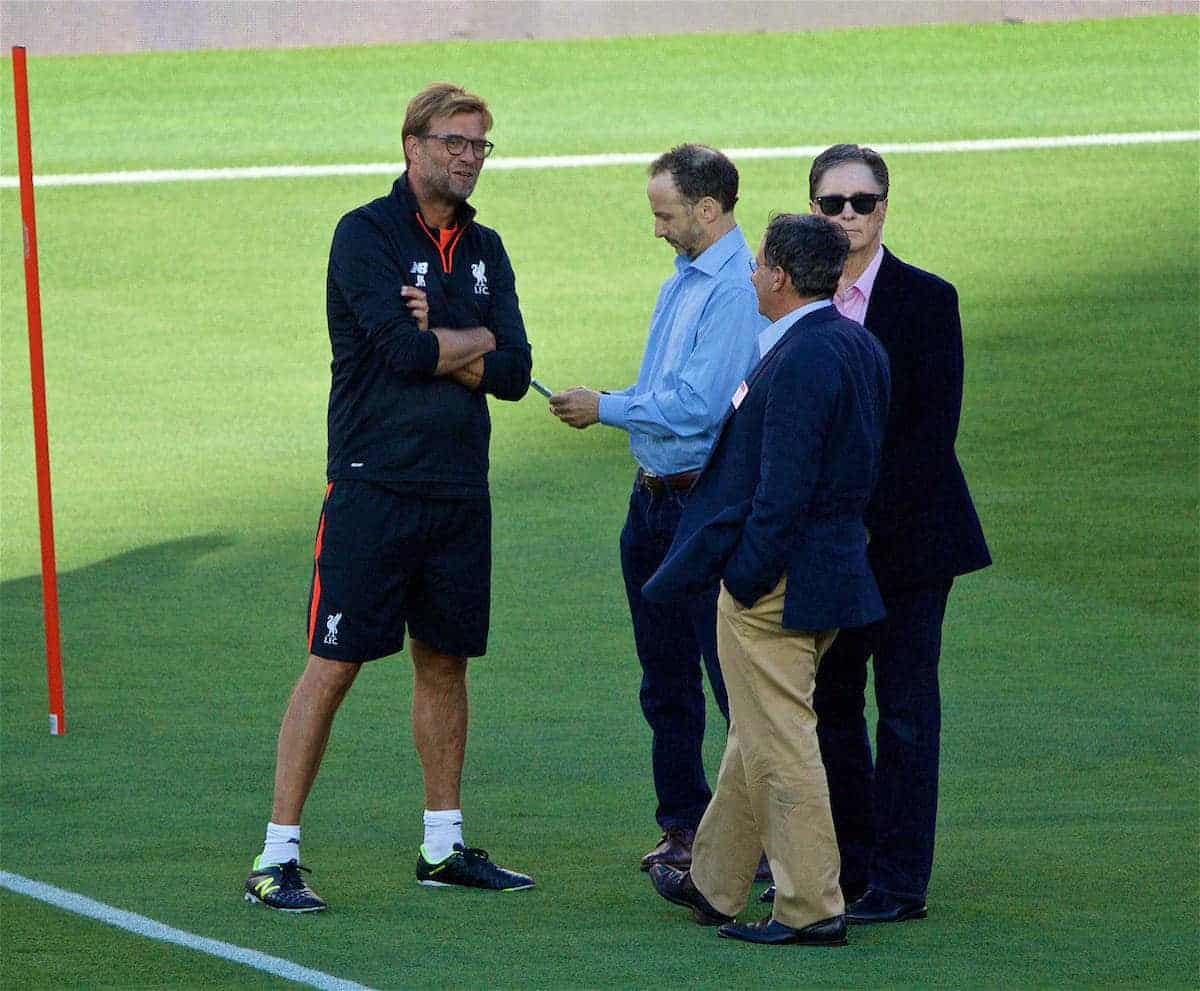 The appointment of Michael Edwards as Sporting Director is a big step forward. Edwards is cut from the cloth of a modern scout, he combines a deep knowledge of football with an analytical and commercial focus which is exactly what you need from a Sporting Director in today's game.
With the imminent departure of Ian Ayre there is opportunity for FSG to bring in a different type of CEO, the devolution of power to Edwards for player transfers including negotiation and value parameters splits the responsibility of running the business side of the club vs. the footballing side.
We now have some great people in senior roles at the club, Billy Hogan has done a fantastic job of building the club's commercial offering (and is perhaps a contender for CEO), Susan Black has taken the club's communications back to basics and PR disasters have thankfully become a thing of the past (in the main), Edwards is a bold but exciting choice for Sporting Director, and of course Klopp is one of the very best in the world.
Our owners are not perfect, but John Henry, Tom Werner and Michael Gordon are now making good decisions that are taking the club forward. It is difficult to make a fair judgement on our owners at times as perception is often influenced by each transfer window and whatever the total net spend turns out to be (which is always never enough).
Although investment in the squad is a metric in which to judge our owners, it isn't the only one. The decisions they make, investment in infrastructure (such as the main stand) and the overall strategy of the club are vital.
The key question to ask is: are we moving forward as a football club? If the answer is yes (which I believe it is) then that is the metric that counts.
The Squad

Although we don't have a squad full of depth, we have a tight knit squad with plenty of quality and most importantly, better than the sum of its parts. The most exciting thing about our squad is that it isn't reliant on any one player to make us tick – in years gone by players like Gerrard and Suarez have been the catalyst – we now have 4-5 players that are able to take on that mantle in any given game. That's a great asset to have, and it gives us a bit of unpredictability as well.
We haven't had to spend big to build the squad, but since the arrival of Klopp we are starting to spend far more wisely. There seems to be a complete alignment in ideas between the transfer committee and Klopp – who has also endorsed the appointment of Edwards. That is critical in making the right decisions on player recruitment.
It is easy to get caught up in the amount you spend, but how you spend is actually a far more important thing to consider. It is fair to say Sadio Mane didn't capture the imagination of everybody, but has arguably been one of the signings of the season and slotted perfectly into our team – adding real pace and penetration.
The exciting thing about the Liverpool squad is that there is still more to come. It isn't an ageing squad, the majority of our players are 24-27 and not yet reached prime. Klopp is a coach that improves players – and this team has grown in confidence and stature under his guidance.

Klopp isn't the kind of coach that throws money at a problem to fix it, and FSG are owners that favour investing in the long term over short termism – we have a very clear strategy when it comes to building the squad, we are not afraid to spend big if we need to – but it has to fix tomorrow's problem as well as today's.
We may have had stronger squads in the past decade on paper, but aside from perhaps 2013/14 we haven't had a team that gets the best out of every player. Our star player is our 'system' – and that is why we are able to punch above our weight compared to the financial muscle of our rivals.
This current squad isn't yet the finished article, and yes it lacks depth in some key areas. But that shouldn't detract from how well the players have responded to the managers ideas. A bad game or sketchy run of form isn't always the overall indicator of the bigger picture.
The Manager
I would go as far as saying the best signing Liverpool have made in the past 20 years has been Jurgen Klopp. Although some people rightly point to the fact he has yet to achieve anything at Liverpool, the impact he has had on the club and its culture cannot be overstated.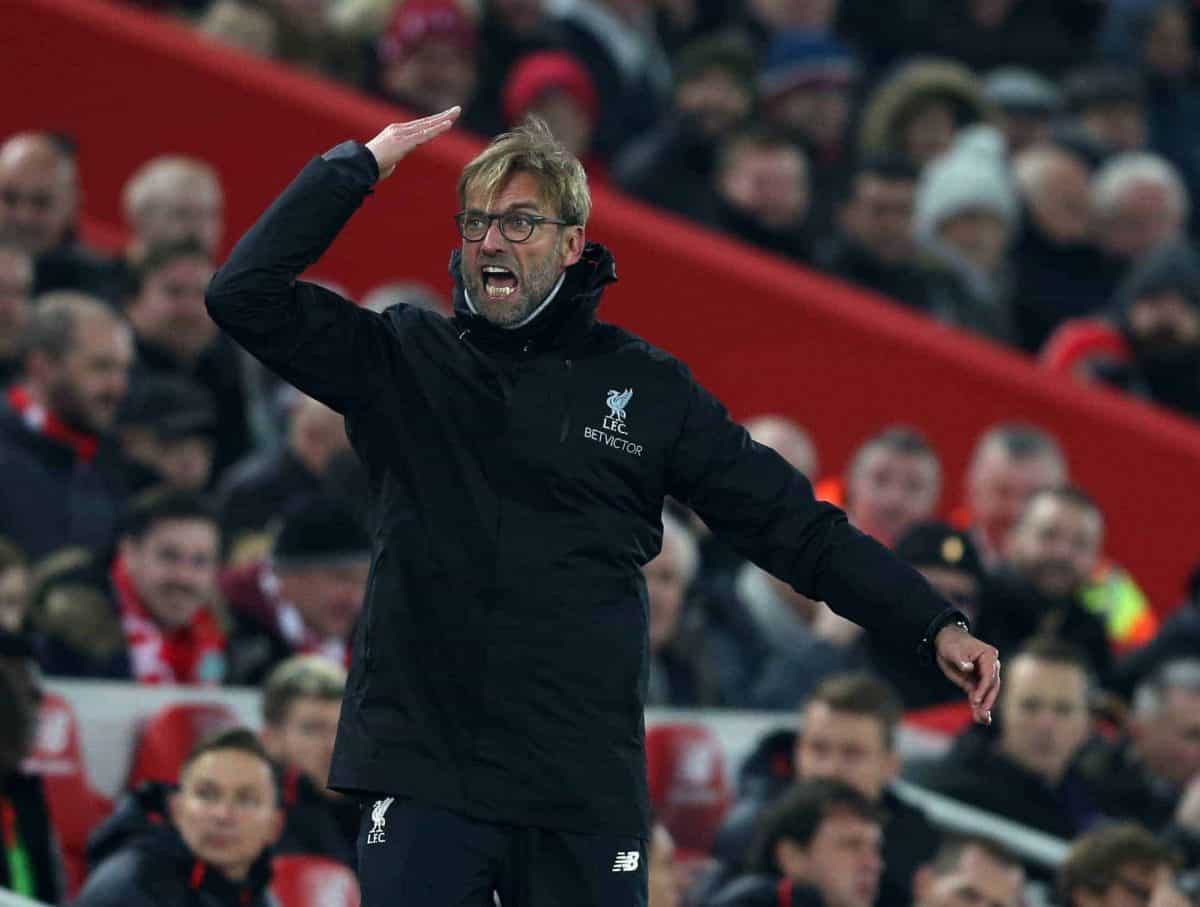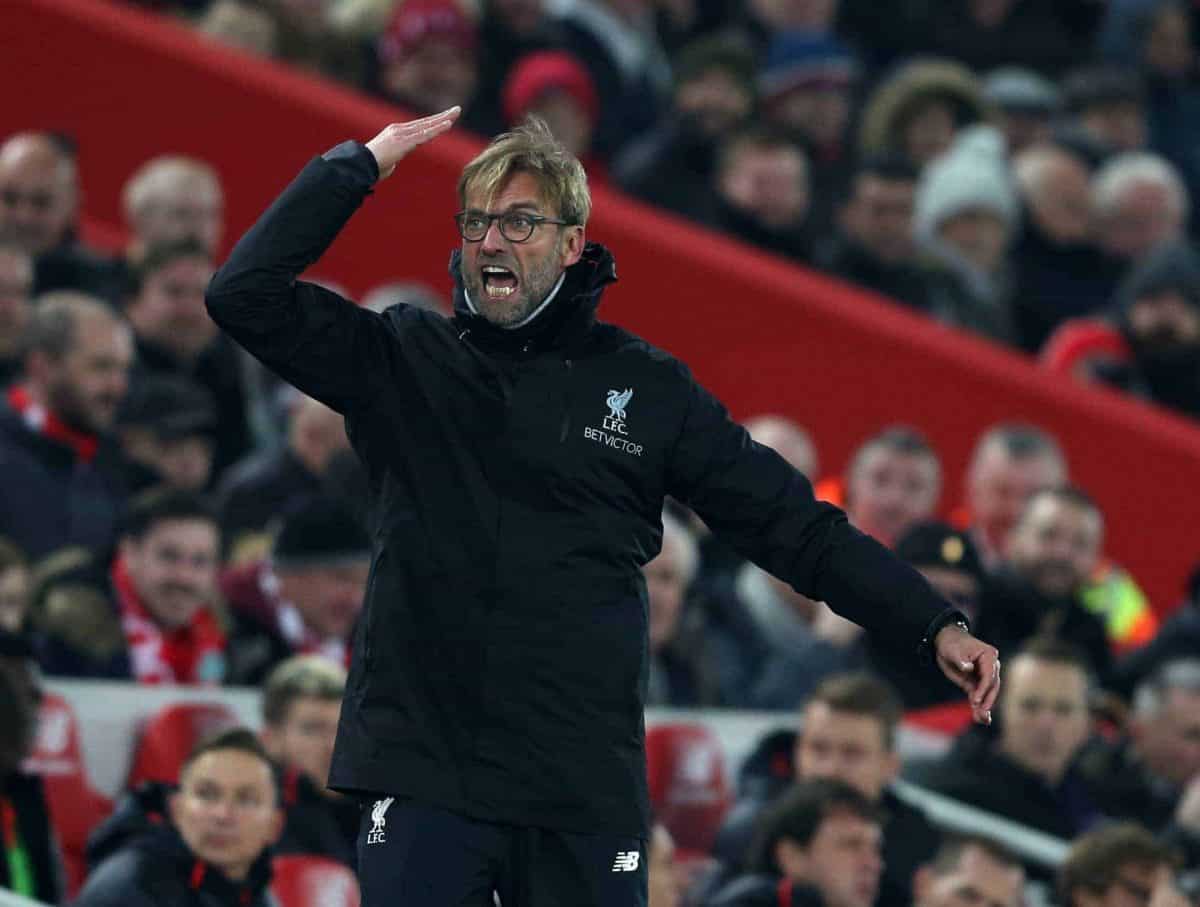 Klopp has been able to bring all of the good things that have happened behind the scenes at the club to the surface; he has brought something to Liverpool we haven't had for a long time – and that is unity. He has been able to take the club's supporters with him on the direction of travel for the club – opposition supporters and the media love him as he gives absolutely everything but takes things in his stride with a huge smile on his face. He genuinely loves the game.
Klopp will be the first to admit he's not perfect and has made and will continue to make mistakes. He's not unique there – nobody's perfect. But in a short time he has built a team that is capable of competing at the top of the game. He hasn't only brought unity back at the club; he has brought back respect outside. His brand of football and approach to the game has made Liverpool a team people want to watch again. Although that might not seem important – in our glory days we were always the club everybody else used to look up to. That's coming back under Klopp.
The culture at Liverpool is so important, what Klopp has done is immersed himself in what makes Liverpool great, he has successfully merged the old with the new which is an achievement a few managers before him haven't always got right.
It is important to point out that for all the great things Klopp brings to Liverpool, he isn't perfect, and nor should anybody expect him to be. He has and will continue to make mistakes, but the way he approaches his work is what gives you the hope.
The Supporters
One of the best things around the club at the moment is that the supporters are starting to believe once again. It is easy to get caught up in the social media culture of knee jerk reactions to every game where we are either 'brilliant or 'awful' depending on the result. But you sense around Anfield on match day that people are enjoying the game again.

There is no exact science to football, so there isn't a formula that is going to win you everything every year, even if you throw all the money in the world at it (although that probably increases your chances).
In the absence of certainty the next best thing your club can give you is hope; hope that it is on the right trajectory, making the right decisions to be competitive. It feels that the supporters are starting to feel hope returning.
The supporters are so critical to the success of any club, but especially so at Liverpool. On our day the raw emotion of Anfield can quite literally drag the team over the line. That doesn't happen everywhere – it is something unique to us. Klopp recognises this and has been working to rekindle the bond between the supporters and the team.
The Hope
There is a difference between blind hope and hope filled with substance, and it is the latter that is where Liverpool FC is heading. It would be easy to back up this view with numbers – the new main stand and commercial revenues will continue to make us financially competitive. But it isn't just the numbers that are important – there are many different strands to being competitive.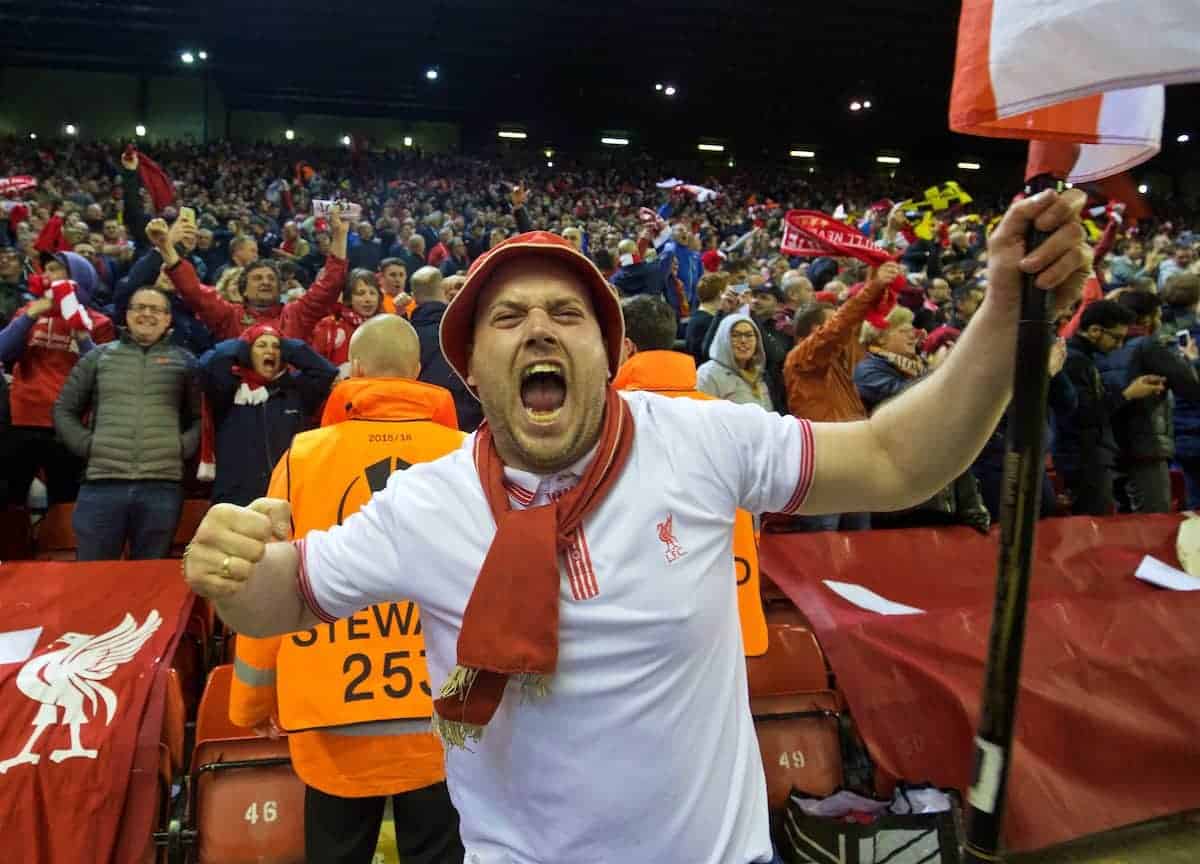 Whatever we achieve under Klopp, if anything, the one thing I think we'll always have is hope built on substance that we can stand up against any team. And that extends beyond Klopp's tenure, it is important that we have a holistic philosophy at the club where our direction of travel isn't reliant on any individual. That structure is now in place.
There is still much work to do, but it is good to be looking forward to our football again.
Coming soon…. What a Sporting Director will bring to LFC.