With the 2016/17 Premier League season nearing its midway point, the performances of Liverpool's players have been assessed.
It has been an excellent first half of the campaign for Jurgen Klopp's side, with the Reds sitting second in the table and on 37 points after 17 matches.
Some of the football has been glorious, rival teams have been dispatched of and expectations have been exceeded, as Liverpool go in search of the holy grail: the Premier League title.
The majority of Klopp's players have largely impressed, but there have been a few under-performers thrown in as well.
Here is a mark out of 10 for those who have played more than five times so far this season.
What does each rating mean?
10 – Perfection. Think Suarez against Norwich.
9 – Outstanding
8 – Very Good
7 – Good
6 – Average
5 – Below-par
4 – Poor
3 – Paul Konchesky level
2 – Must be sold
1 – Sacked in the morning
---
Goalkeepers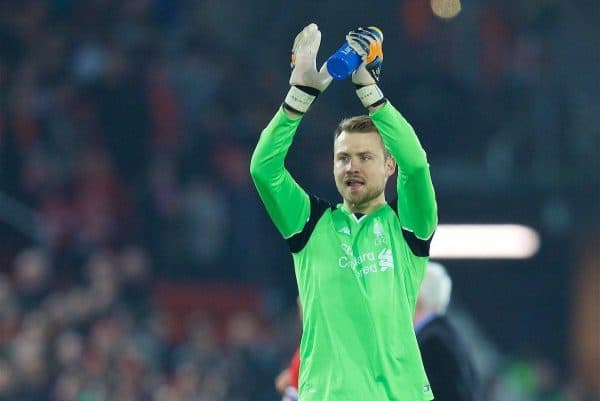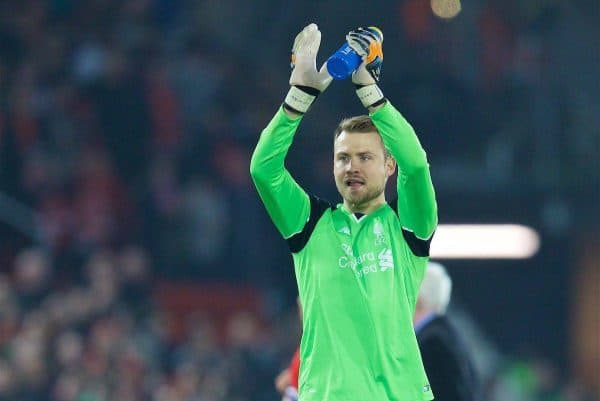 Simon Mignolet – 7
The Belgian was not wholly convincing in the early months of the season, but a lack of errors saw him slightly unfortunate to lose his place to Loris Karius.
In his five games since returning as first-choice goalkeeper, Mignolet has kept three clean sheets, and proving more solid than in the past. He looks to have grown in stature, and his attitude was good when dropped.
Loris Karius – 5
The majority of fans were happy to see Karius come in for Mignolet, but the young German has really struggled to adapt to the Premier League.
A lack of authority has been too apparent, and a number of key mistakes have threatened to derail Liverpool's title challenge.
It is ridiculous to write him off, but Klopp has made the right decision in getting him out of the firing line.
---
Defence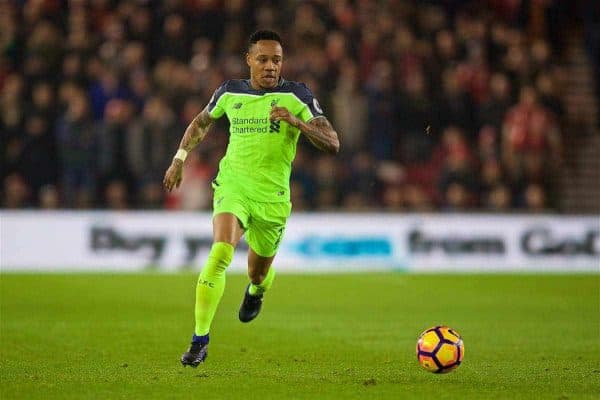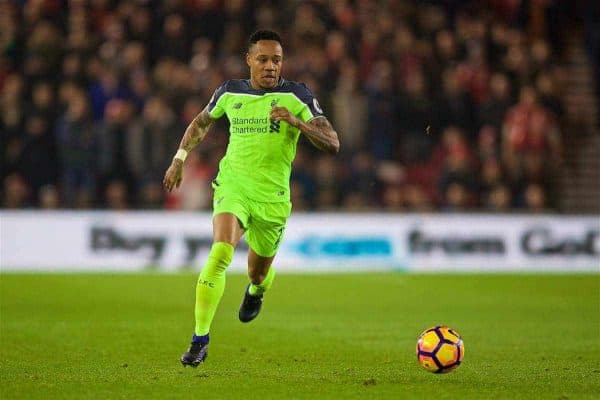 Nathaniel Clyne – 7
Liverpool's Mr. Consistent really has proved to be a fantastic signing over the last 18 months or so, and he has been as dependable as ever so far this season.
No Reds player has featured more than the right-back, and his defensive solidity, in particular, has really shone through.
If he could improve his crossing, he would be even more formidable.
Joel Matip – 8
The Reds have missed a truly dominant centre-back for many years, but Matip has come in and been colossal in the majority of his 14 appearances.
Tall, elegant and an understated leader, Klopp played an absolute blinder signing him on a free transfer from Schalke.
He has already kept Harry Kane, Diego Costa and Zlatan Ibrahimovic very quiet, and should only get better. His injury record is the only concern so far.
Dejan Lovren – 7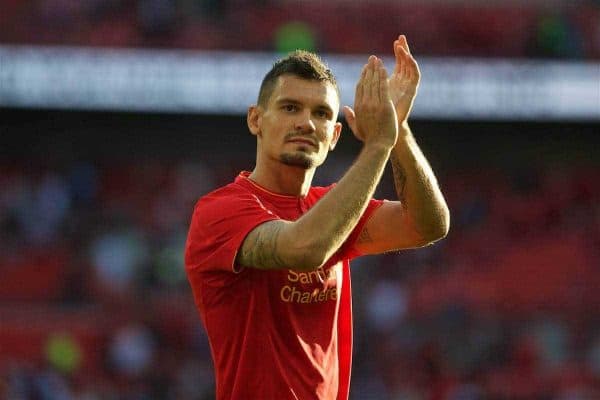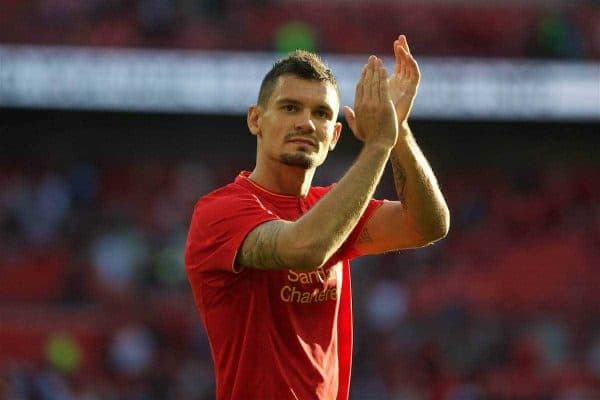 The Croatian is far from perfect, but he is also very harshly treated. The good has comfortably outweighed the bad in 2016/17 to date.
He has put in some commanding performances in big matches, especially against Everton at Goodison Park, and he is far more consistent than in his early days at Anfield.
That said, Lovren has made some gaffes—the Crystal Palace one stands out—and he can lose his head at important times. Liverpool can do better than him, but that does not make him a bad player.
James Milner – 8
There was so much fury when it emerged that Milner would be deployed as Liverpool's first-choice left-back this season, but the veteran has done very well.
His experience and general dependability at both ends have been key to the Reds' success, and he has scored five nerveless penalties as an added bonus.
The 30-year-old's lack of pace can be an issue, but all in all, Klopp's gamble to change his role has paid off. Not the long-term solution, but a strong option for the time being.
Ragnar Klavan – 7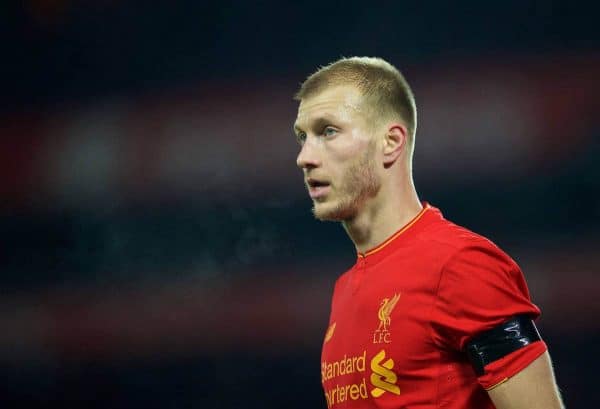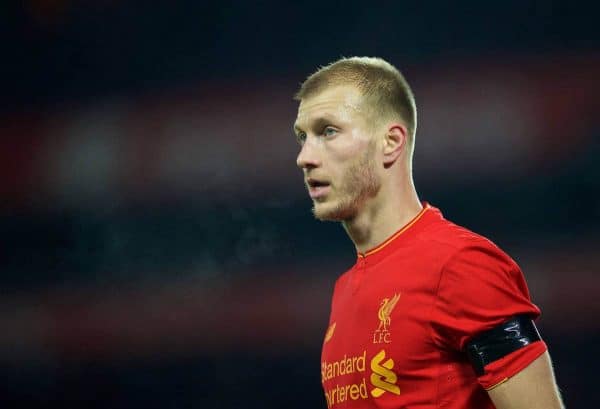 The Estonian was never brought in to be a regular, and he has proved mostly to be a solid player when called upon.
There is nothing particularly special about Klavan, but he stood tall under pressure against Middlesbrough and Everton, and has responded well after a poor display at Burnley in August.
Silly penalty to concede against Sunderland, but it was a rare blip.
Lucas Leiva – 5.5
Liverpool's longest-serving player has continued to slot in as a centre-back this season, but he has never fully convinced.
His effort levels and personality will always make him a crowd favourite, but a lack of pace and ability to be reckless have cost the Reds, most notably in the capitulation at Bournemouth.
He is not the player he once was.
Alberto Moreno – 6
Moreno had a poor start to the season, with his infuriating performance at Arsenal seeing him replaced by Milner with immediate effect.
The Spaniard has returned with a more mature playing style in his seven performances since, although it will be a while before he convinces the masses.
Worth persevering with, and offers something different to Milner, if required.
---
Midfield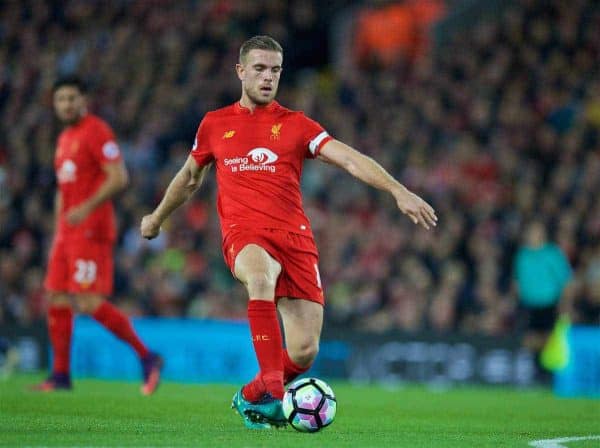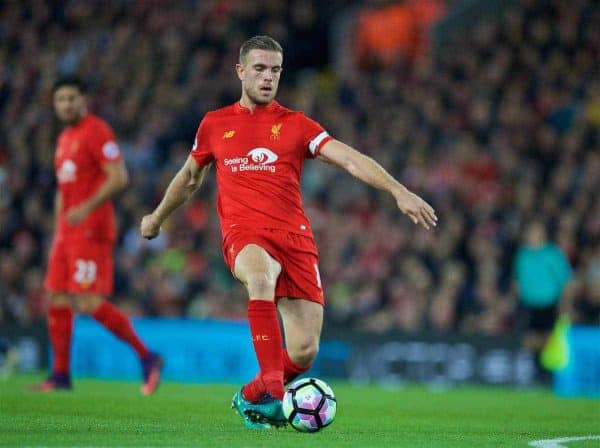 Jordan Henderson – 8.5
Eyebrows were raised when the Liverpool captain was tasked with taking up a deep-lying midfield role back in August, but once again, Klopp's decision has been inspired.
The England international has been largely superb in the middle of the park, passing the ball with assurance and purpose, making key defensive contributions and scoring a sensational goal at Chelsea.
At times, a lack of guile and risk can be Henderson's downfall, but he is in the best form he has been in since 2013/14. Now feels like a proper skipper.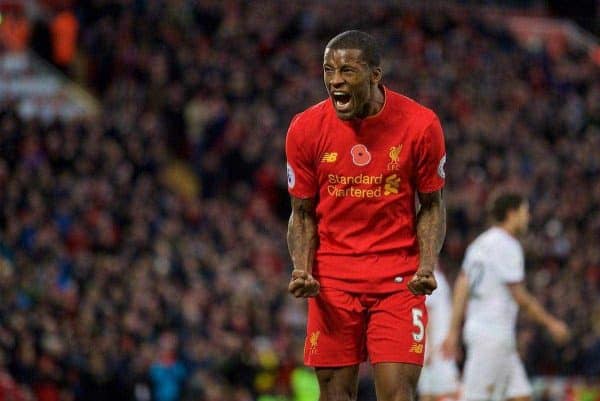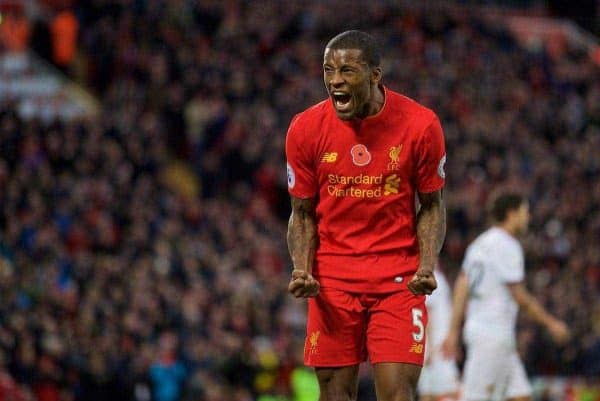 Wijnaldum is a player you have to watch closely, if you are to fully realise how influential he is.
The 26-year-old has been one of Liverpool's most unsung players in 2016/17, but his intelligence on the ball, work rate off it and reading of play have been vital to the Reds' positive form. He knits everything together.
Only two goals is disappointing, however, and he needs to increase his tally in the second half of the season. His header against Man City was a stunner.
Emre Can – 6
Can has not yet come alive this season, but he has been dogged by injury.
The young German has looked a little cumbersome in midfield, with Liverpool often less fluent with him in the side, but some of his defensive work has really stood out.
Three goals is also a decent return, and chances are he will only get stronger between now and May. No longer a guaranteed starter.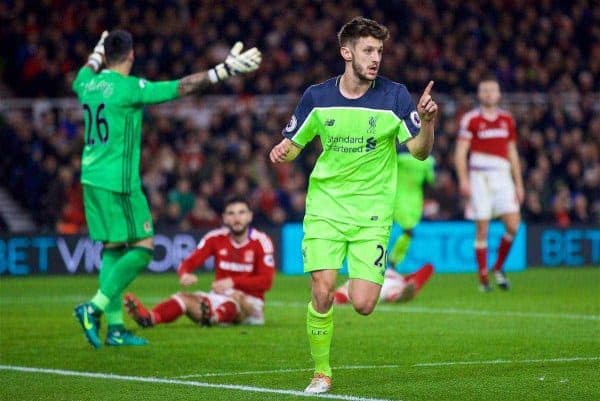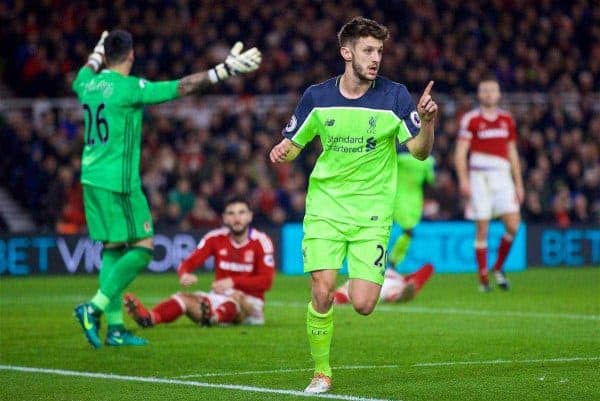 Adam Lallana – 9
Liverpool's Player of the Year so far, due in part to Philippe Coutinho's injury.
Lallana has matured into a player of fantastic quality, and he has been an enormous influence, whether it be in his pressing, intelligence, goals (seven) or assists (seven).
The former Southampton captain is now one of the first names on Klopp's teamsheet, and the best English player at the moment. We never thought he would reach this level.
Kevin Stewart – 6
Stewart is nothing special, but he is a solid holding midfielder who keeps things simple.
The 23-year-old has been limited to just seven appearances, five of which have been as a substitute, and he has done little wrong.
Attack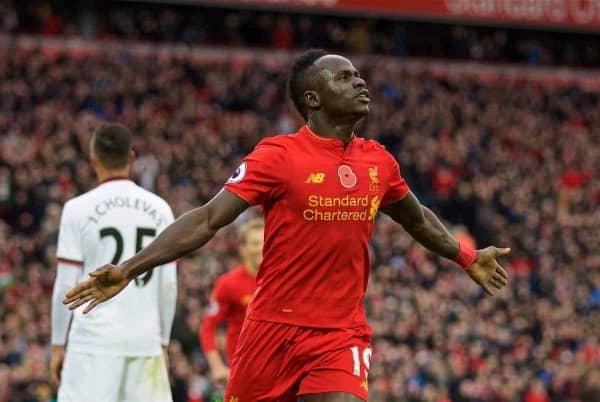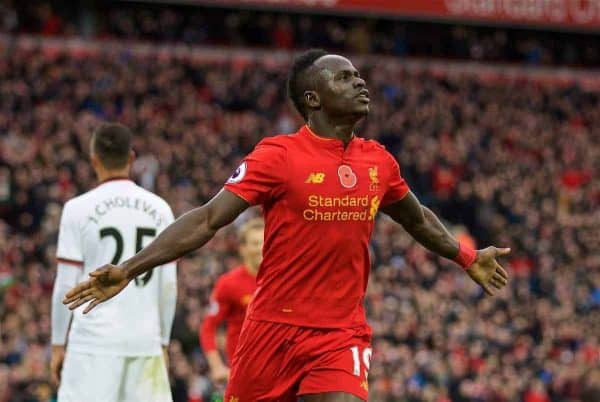 Sadio Mane – 9
There wasn't universal positivity when Liverpool spent £30 million on Mane in the summer, but he has been arguably the Premier League's signing of the season.
His electrifying pace has given the Reds a much-needed extra dimension in attack, but unlike so many players of his ilk, his end product is devastating. Nine goals to date makes him Liverpool's top scorer currently.
Even when Mane is having an off day, he still looks a huge threat—he will be sorely missed while he plays in the Africa Cup of Nations.
Had Coutinho not picked up a nasty ankle injury in November, chances are we would be favourite for the PFA Player of the Year award.
The Brazilian was in astonishing form prior to being sidelined, going up a significant notch from last season and scoring some truly brilliant goals.
At 24, it feels as though he is about to start hitting his prime, and his return to fitness will be crucial to Liverpool's title challenge. An incredible talent.

Roberto Firmino – 8
Firmino is such an important player for Liverpool, and he has excelled in a central attacking role this season. Less so when shunted out to the left-hand side.
He is one of the most effortlessly brilliant footballers you could wish to see, and his touch, movement and invention are as brilliant as his off-ball work.
In recent weeks, the 25-year-old's form has dipped, however—tiredness and no Coutinho have been factors—but he is enjoying a very good season.
Divock Origi – 7
For a while, it seemed hard to see how Origi was going to feature much this season, but injuries to Coutinho and Daniel Sturridge allowed him a chance to shine.
The striker scored in five successive games before the victory at Everton, with his goal in front of the Kop against Sunderland particularly important, and he is a player of frightening potential.
His touch and holdup play can be sloppy, however, and with everyone fit, he remains a squad player for the time being. Needs to add a nastier side to his game, in order to be an even more daunting opponent.
Daniel Sturridge – 6.5
Sturridge has been nowhere near as bad as some would have you believe, but it has been a frustrating campaign for the Liverpool hitman.
He has found the net just twice in the Premier League, albeit not featuring heavily, but four goals in as many games in the League Cup is a good return.
The 27-year-old will have a big part to play between now and May, and as he showed in his influential cameos against Everton and Stoke City, he is a player opponents fear. Let's get behind him a bit more.