With Liverpool's vital Premier League clash with Man United edging closer, we've spoken to a United fan to get the lowdown on his team.
Fixtures don't get much bigger for either club, in a game that remains the most high-profile and vitriolic in English football.
There is so much to play for at Old Trafford on Sunday, with the current five-point gap between the pair potentially either eight or two at the end of the match.
Both the title race and top-four picture will look so much clearer come Sunday night, and much as it may hurt to admit, United are carrying far more momentum than Liverpool right now.
Jurgen Klopp's side will have to be at their best to get something from the game, or risk their title dreams evaporating before their very eyes.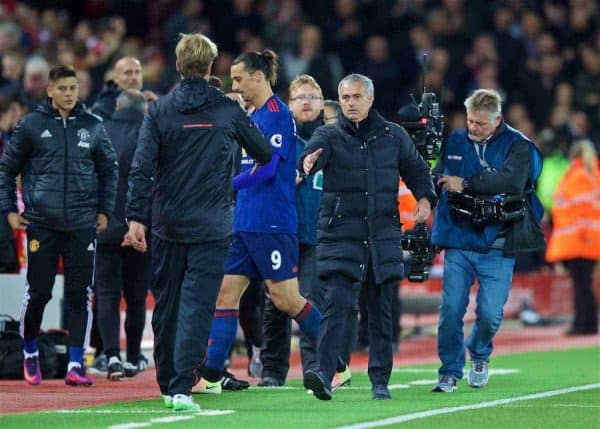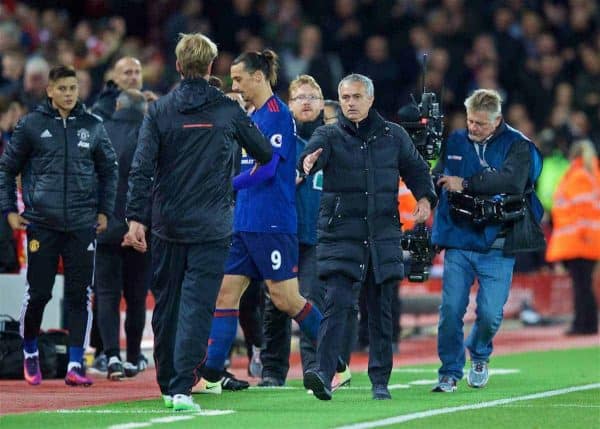 We've had a chat with United fan Kadeem Simmonds to get his thoughts on his side's season, Liverpool's campaign and Sunday's clash.
What rating out of 10 would you give United's season so far? Nine wins in a row would suggest things are coming together nicely.
I would give United an eight so far this season. Nine wins in a row is amazing, but the slow start and the time it took Jose Mourinho to work out that Michael Carrick was essential to get the best out of Paul Pogba means it isn't quite perfect.
The demolition at the hands of Chelsea in October, not to mention the opening 45 minutes against Man City, also count against the rating being higher.
Had United put away Arsenal, Stoke and Burnley then we could be looking at a team sitting second, five points behind Chelsea. Football doesn't work like that, however, and while things are coming together nicely, it has taken a bit too long for things to start clicking.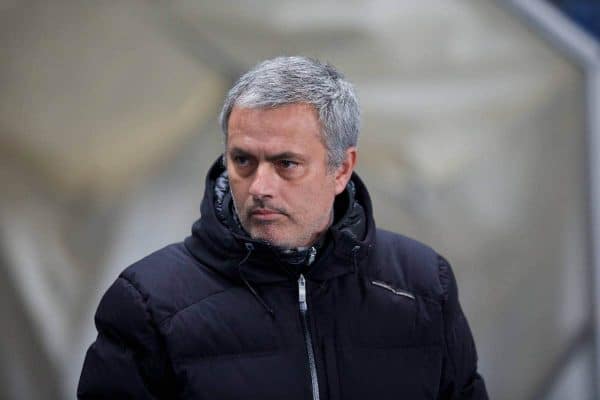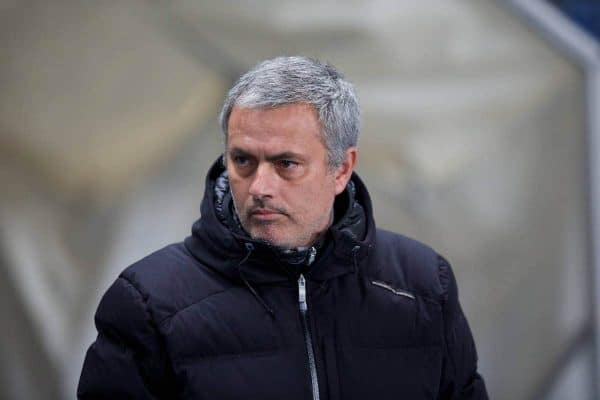 People were quick to write off Jose Mourinho, but he has responded well to criticism. What have you made of his first season at Old Trafford so far?
His first season started off slow but it seems he learned a lot from the mistakes Louis van Gaal and David Moyes made. Both managers failed to grasp what it was to manage United and tried to bend the club to their will—something Mourinho hasn't done, yet.
The attacking football is back, which was needed, and he always praises the fans, whether we win, lose or draw. That has given him plenty of good grace with supporters, which was needed during the first few months, when United were stuck around mid-table.
A possible trip to Wembley, through to the next round of the FA Cup and Europa League, not to mention slowly climbing up the table and a genuine chance of finishing inside the top four, has seen Mourinho welcomed by those in and out of Old Trafford.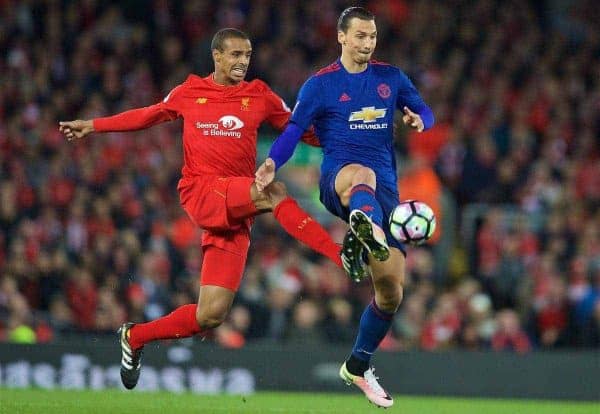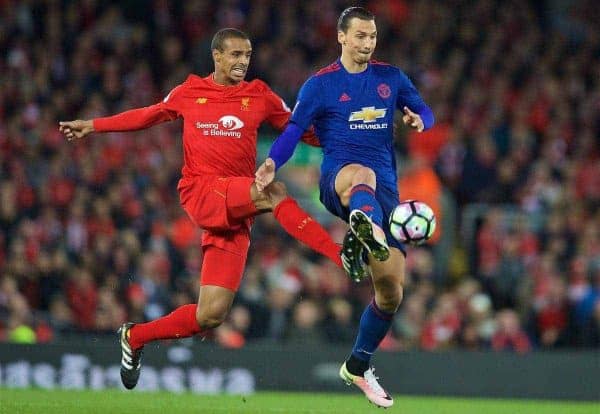 Who have been United's three standout players this season, and why?
It may have taken him a while to get back into the first team but Michael Carrick has been the standout player for United this season, ahead of Zlatan Ibrahimovic and Paul Pogba.
The latter two were part of the side that got trounced by Watford and Chelsea and failed to get going, but once Carrick came in, everything clicked. It freed up the forward players and added a much-needed balance to the side.
It is no coincidence that since the midfielder came in against Man City in the League Cup, United have not lost a game in which he has started.
He is also getting the best out of Ander Herrera, who was underused by Van Gaal. Herrera is a midfielder who understands the game, and more importantly, the fans and the club.
His passion on the field is evident game after game and it is no surprise to see he is one of Mourinho's go-to players. His ability to shield the back four or play as a deep-lying playmaker is another reason why United have looked, and been, unbeatable in the past few months.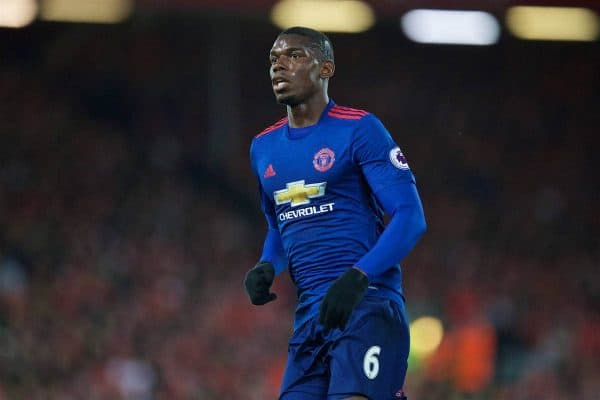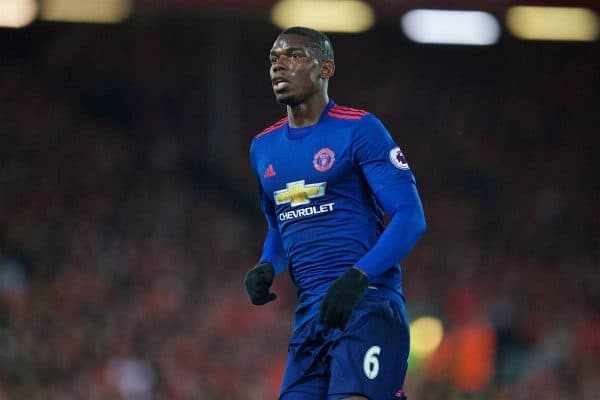 The third choice is a hard one but I will have to go for Pogba. Many have said that the £89 million Frenchman is finally starting to prove his worth but he's been doing it all season.
He isn't going to score many goals or grab many assists, but he has dictated most of the games he has played, starting when he made his second debut against Southampton.
His relationship with Ibrahimovic is part of the reason why the Swede has been on fire recently, and once Pogba stopped trying to do everything himself and allow the players around him to help carry the load, he has been a revelation for the club.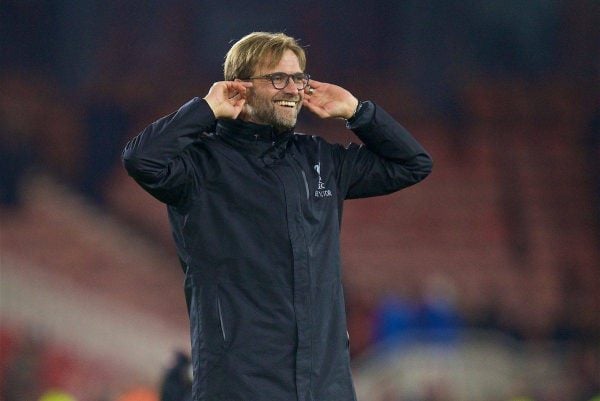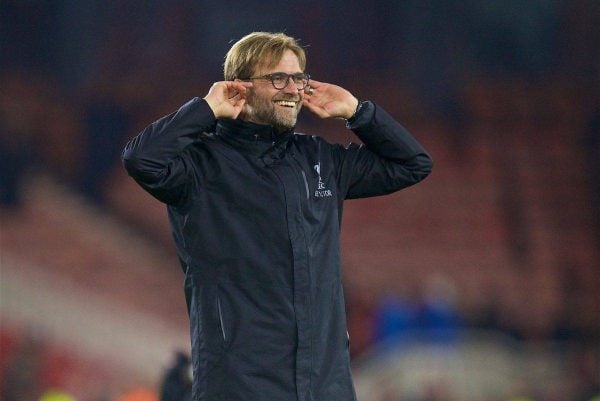 What do you make of Liverpool's campaign, and their general progress under Jurgen Klopp?
Liverpool have had a mixed campaign. They started off amazingly against Arsenal and have, in glimpses, been simply breathtaking.
The way they have blitzed teams has been a joy to behold and the attacking quartet of Adam Lallana, Roberto Firmino, Philippe Coutinho and Sadio Mane are a constant danger.
The four are a pick-your-poison attack—if your game plan is to nullify one, the other three will punish you. Their inconsistency at the back is a shame, though, as they are genuine title contenders on their day.
The progress under Klopp continues to be more impressive with every passing game, and while there is still the odd game where it all goes horribly wrong, those are becoming few and far between.
The inability to see off Plymouth in 90 minutes must be frustrating, as it adds another fixture to the calendar, but anyone who dismisses Liverpool this season as challengers for the title would be foolish.
With one game a week, they have a squad and manager who are capable of putting together a run of victories to climb up the table.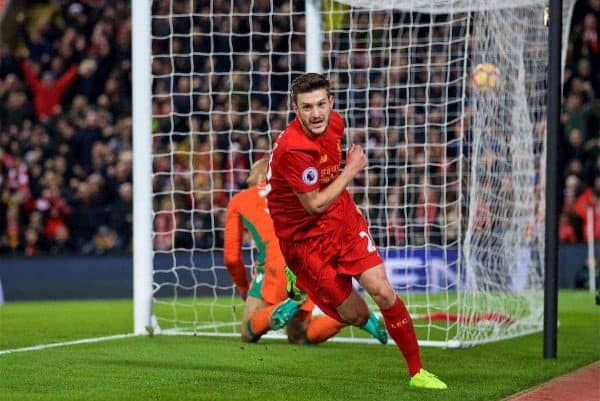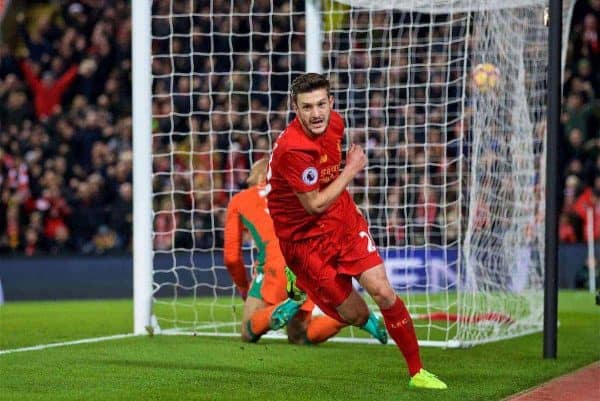 Switching to Sunday's game, who do you see as the key men for the Reds? Anyone you fear?
Had he been available, I would be fearful of Mane, but Lallana is just as important to the team. His ability to pop up in the final third makes him a very dangerous player and he is getting better every week under Klopp.
He has goals and assists this season, and if United don't treat him with the respect he deserves, he will punish them.
It would also be silly to ignore Coutinho, given his match-winning skills. Be it with a deft pass for an assist or a long-range effort himself, the Brazilian needs to be kept quiet for United to stand any chance of winning.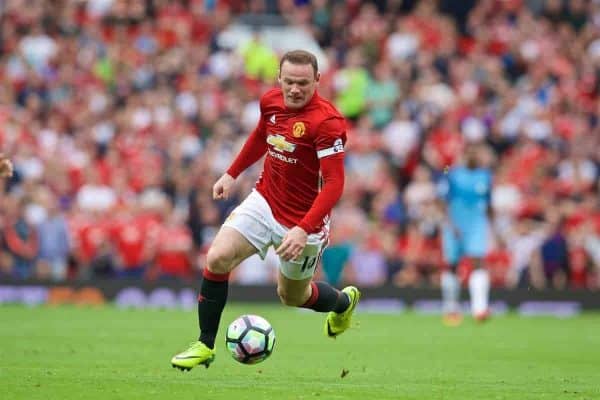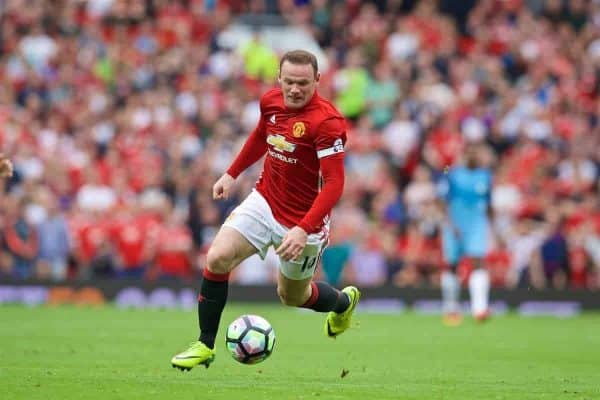 Finally, I need two predictions from you: what will the score on Sunday be, and where will Liverpool and United both finish in the Premier League at the end of the season?
I can see Sunday being a close game but with United at home and their recent form, I can't look past a home win.
Mourinho will set out to stifle Liverpool and will want to be compact. A 2-1 victory with Rooney scoring late to become United's all-time goalscorer (more likely a Zlatan brace but narrative is set up for Rooney if he can sort out his feet).
I think United will finish inside the top four—third to be precise—while Liverpool will just miss out and finish fifth.