The 0-0 draw against Plymouth was disappointing, the performance was lacking, and another game to add to the schedule is a pain, but a bit of perspective is needed.
Failing to beat a League 2 side at home in the FA Cup is always going to be considered poor, but there is absolutely no need to overreact to it.
Jurgen Klopp fielded the youngest starting lineup in the history of Liverpool Football Club – an average age of 21 years and 296 days – with key players rested and only Emre Can keeping his place after the 2-2 draw at Sunderland.
Both Joe Gomez and Sheyi Ojo were returning from long spells out of the side through injury, particularly Gomez, while 17-year-old Ben Woodburn was handed full debut.
Trent Alexander-Arnold and Ovie Ejaria were also involved from the start – and captain Lucas Leiva had more appearances for the club than the rest of the team combined!
Even those with more experience, Loris Karius, Alberto Moreno, Divock Origi and Can, are all either 24 and under.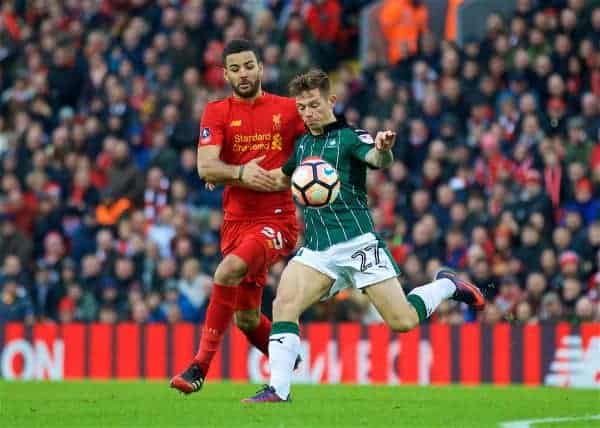 ---
This was never going to be the walk in the park that some may have expected, especially when you consider Plymouth are flying high in League 2.
Teams in the Football League aren't always a pushover, as we regularly see in this competition.
Plymouth were defensively disciplined throughout, and a young Liverpool side having to break though what was effectively a 10-man defence was always going to be tough.
Chances were created, moments of quality were still evident but Klopp's young men ultimately never hit the heights he or they had hoped for.
It was essentially a training ground routine of attack vs. defence – something that can be done against six well-drilled defenders and still prove difficult to break down. This was against 10 defenders in a block, defending spaces and playing for the biggest result of their lives.
Without question, some Liverpool players should have performed better, but this was a long, long way from a disastrous result.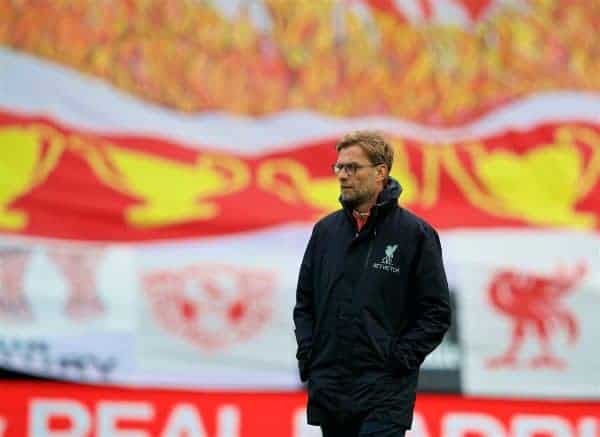 Quite what has happened to an admittedly small section of Liverpool's support remains baffling. If the Reds don't win a game, there is a meltdown of seismic proportions, and most of the time it is completely uncalled for.
Having rattled off 12 points over Christmas from trips to Everton and Middlesbrough and home games with Man City and Stoke City, a draw with Sunderland was then seen as the end of the world.
13 points from a possible 15, at a relentless time of year. Terrible.
A share of the spoils at home to Man United in October was no different, as was the 1-1 draw away to a very strong Tottenham side back in August.
If only this Liverpool team could be like they were in the 1970s and 1980s, when they didn't drop a single point for two decades.
Seriously y'all, 2nd in the PL and in a semi-final midweek. You'd think Liverpool had been relegated. Bunch of utter arses in our fan base

— Paul Tomkins (@paul_tomkins) January 8, 2017
This current squad has experienced defeat just twice all season across three competitions, sits second in the Premier League and has a League Cup semi-final this week. Yet some are moaning?!
Quite what the reaction would be like if the Reds were at the level they were at under Roy Hodgson doesn't even bear thinking about.
Had the first-choice team turned up to Anfield and drawn 0-0 with Plymouth, chances are they would have deserved every bit of the flack that came their way, but this was a Liverpool team that was eligible to play in an under-23s match.
Do some supporters have no life outside of Liverpool football club? A draw is a disappointment, but I'm truly amazed at the overreaction.

— Rory Greenfield (@RoryGreenfield) January 8, 2017
This hysteria that follows any dropped points never seemed to exist as much, but social media seems to create an unhealthy expectation.
If a bunch of teenagers – some of the biggest young talents in the entire country, by the way – are going to be slaughtered after one showing, what's going to happen if Liverpool blow the Premier League title in the final weeks of the season?
The fact that we are all so desperate for that league crown may be part of the reason behind the current tension in the fanbase, but it still cannot be used as an excuse.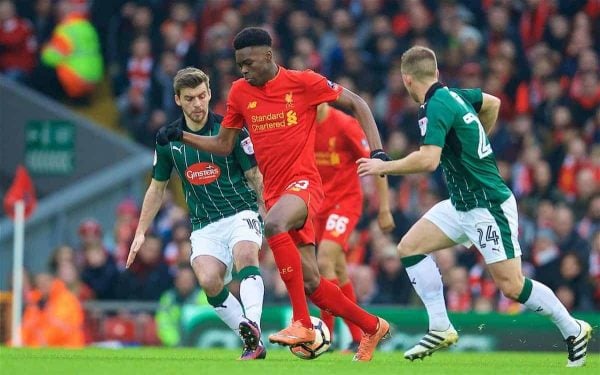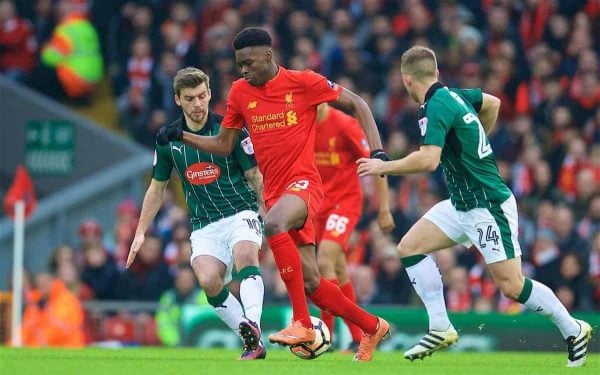 One of the great beauties of football is the difference in opinion that it can generate, with each fan seeing the game differently from the next.
It's fine to be critical when the players genuinely underperform, but not in these circumstances. Believe it or not, this season is going very well.
Rather than finding fault and moaning, perhaps look at the fact this was Liverpool's youngest ever team, and what that says about the club at present, the manager – and the future.