Ahead of Liverpool's League Cup semi-final first-leg clash at Southampton on Wednesday, we've spoken to a Saints expert about the Reds' opponents.
Having laboured to a 0-0 draw at home to Plymouth Argyle in the FA Cup third round on Sunday, the Reds now switch their attention to League Cup commitments.
Jurgen Klopp is looking to reach his second consecutive final in the competition, hoping to go one better than last season's defeat to Man City on penalties.
During that march to Wembley in 2015/16, Liverpool thrashed Southampton 6-1 at St. Mary's in the quarter-finals, and Klopp's men once again head to Hampshire on Wednesday night.
The first-leg clash should be a very interesting contest, with the Saints capable of causing any team problems on their day.
Whether or not the Reds will be weakened remains to be seen—Klopp could rest players ahead of Sunday's Premier League trip with Man United—but either way, it is an important game.
To get some inside information on Claude Puel's side, we had a chat with Southampton fan and writer Richard Brereton (@bagel_buns), who discussed their season to date, Liverpool's former Saints players and Wednesday's match.
---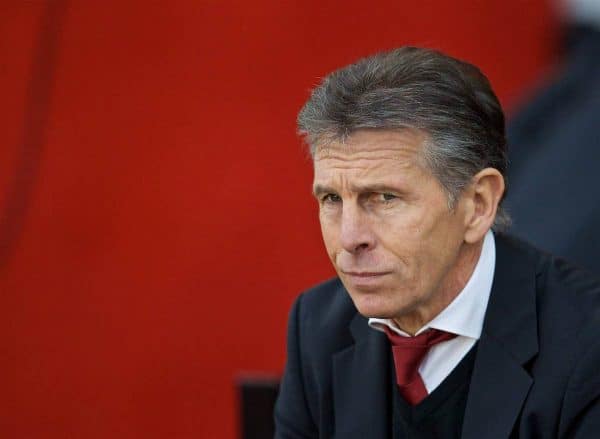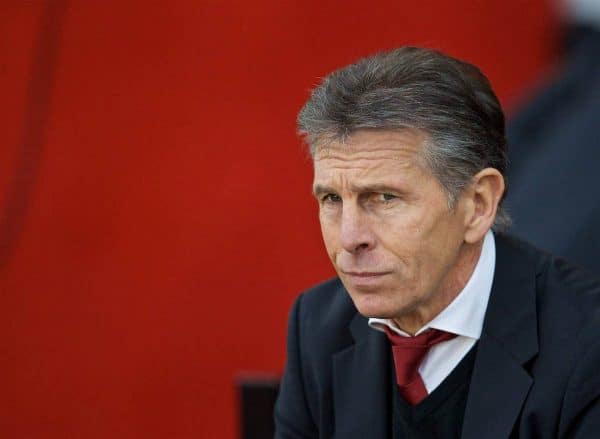 Since we last spoke in November, prior to the 0-0 draw, Southampton have been very up and down, in terms of results. Are you happy with how everything is going under Claude Puel?
As you say, it's been very up and down. We seem to take two steps forward and one or two steps back every game. We have been playing every three days for the majority of the season, which has really taken its toll and prevented the team from working on things on the training ground.
We have been keeping possession fairly well, but we need to move the ball around a bit quicker. The biggest frustration is the profligacy in front of goal—we have created so many chances but the quality of finishing from our strikers has been woeful.
In summary, I am reasonably happy with his approach, but he has probably rotated a bit too much. If our players had been finishing their chances we would be pushing the top six.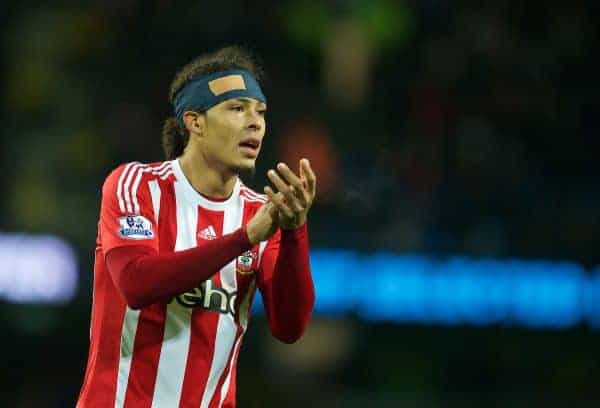 We get so caught up in watching Liverpool that not everyone will be accustomed to the Saints' team—who have been their three best players so far this season?
Without a doubt the best player has been Virgil van Dijk. It is no coincidence that the majority of pundits and commentators have been doing their best to sell him to the top clubs. He is brilliant defensively, and is also our second-top goalscorer this season with four goals.
It's just a shame his partner, Jose Fonte, is acting like a child and handing in a transfer request.
Cedric Soares has also been very good. Last season he was a bit suspect defensively, but he has improved massively to become one of our most reliable players. He is solid at the back and gives us a great outlet going forward.
Many of our other players have been very variable in their levels of performance, but I will go for Sofiane Boufal as the third player. Unfortunately, he got injured as soon as he left for the Africa Cup of Nations so will be out for three to four weeks.
He is a player who is supremely talented on the ball and consistently causes defences huge problems. He also has an eye for goal, as shown by two sublime efforts so far this season. He was injured when we signed him, so has taken a while to get up to speed, but he is definitely one to watch.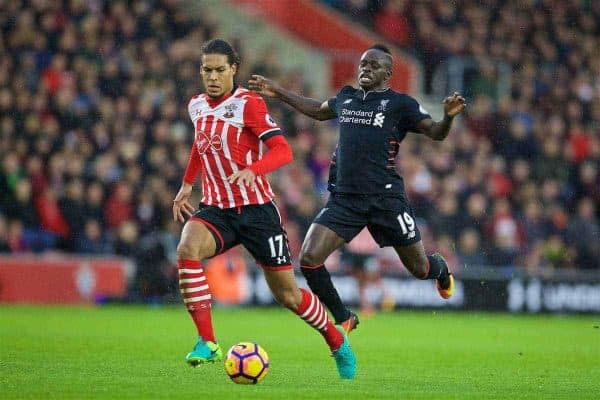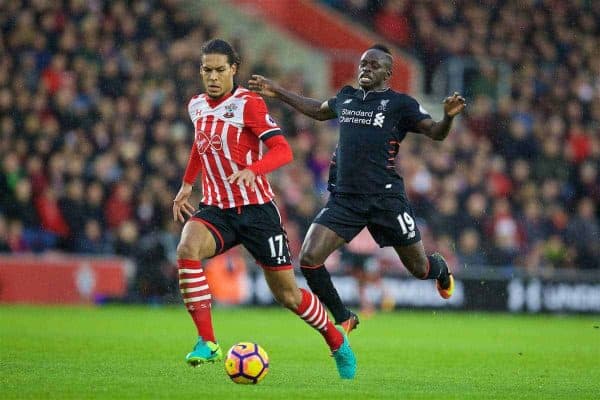 What do you make of the progression of Adam Lallana and Sadio Mane at Liverpool? They are among our best players now, but who have you been most impressed with out of the two?
They have both been very impressive this year. Mane was always exciting and supremely talented, but he had a tendency to go missing for periods of time. Last season, he had a fairly lengthy period without scoring.
I have been very impressed with his attitude this season—Jurgen Klopp seems to have motivated him to perform week in, week out.
Lallana has improved massively since last season. He is back to the level that he was playing at under Mauricio Pochettino at Saints, which saw him nominated for PFA Player of the Year.
You could very easily argue that he has been the best English player this season. I have been more impressed by Lallana as he has been deployed in a slightly different role, and has adapted superbly into one of Liverpool's best players.
Any other Reds who strike fear into you ahead of the game?
I'd have to go for Roberto Firmino and Divock Origi.
Daniel Sturridge has a fantastic goalscoring record against Southampton, but the movement of the two aforementioned players really worries me.
They take up positions that make it very hard for defenders to track them, which means that the opposition midfielders have to focus more on defending than providing for their own strikers.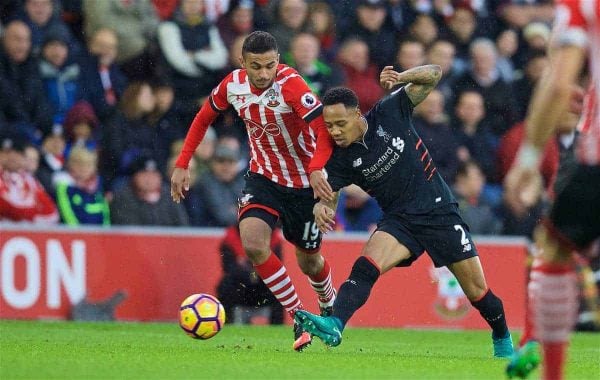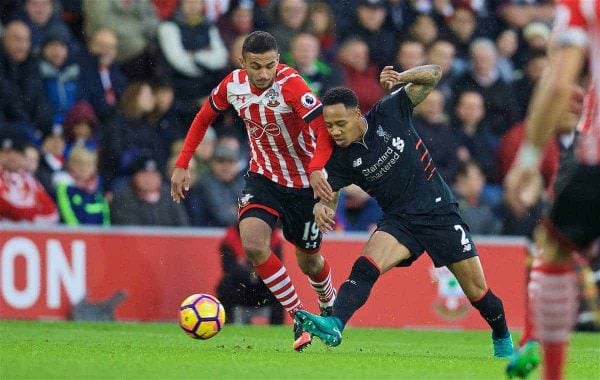 Are you confident going into Wednesday's showdown? What's your prediction?
It's almost impossible to call. We are in a period of poor form, but the absence of Mane will be huge for Liverpool. There is also the issue of the big game against Man United at the weekend—Klopp will have lots to think about when selecting his team.
I am quietly confident in our ability to get a result at home, but I am very nervous about the second leg. Saints will have to play exceptionally well and cut out the mistakes if we are to progress to the final.
Finally, where are Liverpool going to finish in the Premier League this season?
I would be astonished if you don't finish in the top four. I'm still backing Chelsea for the title because, as good as Liverpool have been in the games against the top sides, there seems to be complacency against some of the lesser teams.
Liverpool have probably the most attractive attacking unit, but I have concerns over the lack of a holding midfielder and the quality of your defenders and goalkeepers. I think you'll finish second.