Jurgen Klopp insisted Daniel Sturridge's many injury problems have not left permanent scars despite the Liverpool striker's struggle for form.
---
Sturridge has not scored for five games and, after Liverpool's EFL Cup defeat by Southampton in midweek, former Reds defender Jamie Carragher highlighted his declining pace.
But Klopp believes any physical legacy of his periods on the sidelines is not permanent.
The Reds boss said: "I thought, after the Southampton game, from the physical side it was a really good game from Daniel Sturridge.
"He was really involved from the first second to the last second, and usually Daniel Sturridge scores twice but he's a human being so he missed the chances.
"Of course, more injuries can have the effect that you lose, not the speed, but 100 per cent trust in your body when sprinting. But it's not lost forever.
"Daniel is the best age for a football player so, if he can stay fit, everything will be fine."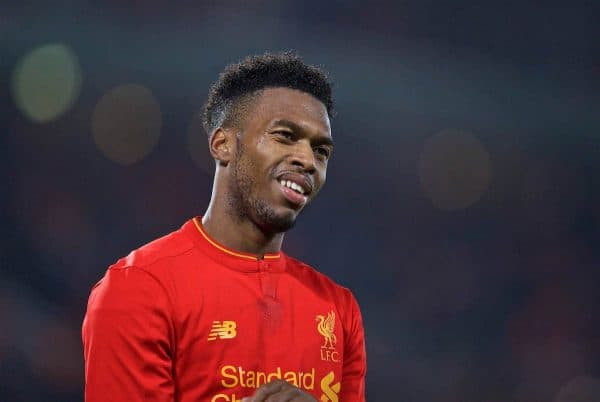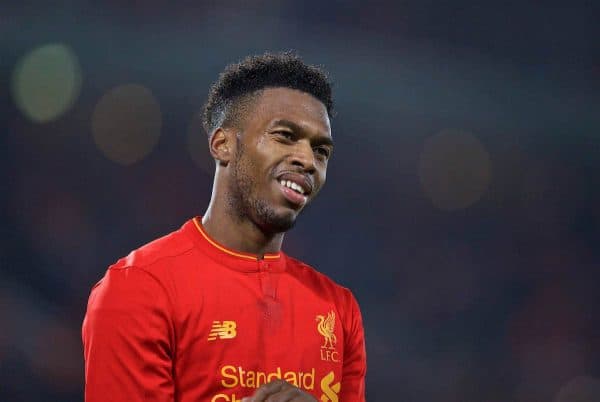 Sturridge's woes in front of goal have been symptomatic of Liverpool's fortunes since the turn of the year.
Klopp's side have won just one of their last seven matches, an FA Cup replay against Plymouth, and Saturday's fourth-round tie against Wolves has taken on added importance following the loss to Southampton.
As well as their cup exit, last weekend's shock home defeat by Swansea saw Liverpool slip 10 points behind Chelsea in the Premier League table, but Klopp is adamant the problems are minor.
He said: "Most of the things in football, when you have the quality we still have, then it's about getting the focus back on different things.
"The Swansea game was for me disappointing because we should not concede goals like we conceded.
"Against Southampton it was a similar game. I think they play a very different style against us, a special Liverpool style.
"They had counter-attacks, and not all of them were because of bad defending but Loris (Karius) had two or three saves and that means they could score.
"It's not about defending it's about reacting in a specific situation and keeping your nerves. Still the funny German talks about the wind but it was an issue for the football-playing side.
"Staying concentrated, not getting frustrated, we did well. We created the chances and with a little bit of luck we score already.
"I don't know what we have to do to change the decisions around fouls or handballs in the box. If there was a handball it would be nice if we could hear a whistle.
"The difference is in the detail. What we have to do is stay concentrated, and for me it's no problem to stay optimistic because I see always the progress.
"I'm really fine with the situation. I don't like the results but I see we're still fighting for each point, for each little victory. It's the job we have to do. I'm looking forward to the next opportunity."
---
Klopp will make changes to his side for Saturday's clash at Anfield, and is likely to be without Adam Lallana, who needed stitches in a cut suffered against Southampton.
The game will reunite Klopp with Wolves boss Paul Lambert, who won the Champions League as a player with the German's former club Borussia Dortmund.
"He's absolutely a Dortmund legend," said Klopp. "He was always welcome at Dortmund.
"When he had no job he came and watched training, we spoke a little bit.
"We know each other well. He's a very nice guy and I'm really happy that we can meet tomorrow. But, even though he's very nice, I would like to send him home with empty hands.
"The last two games were a very good test because Wolves are a pretty direct team. It means a lot of work to do for us and not a lot of space but we are used to it.
"I think we will be dominant and then we have to find the spaces between their players."