With Liverpool departing for a short break to train at a resort in La Manga this week, Jurgen Klopp has time to work on a number of issues in his squad.
With 15 days between their 2-0 victory over Tottenham Hotspur at Anfield and their trip to the King Power Stadium to take on Leicester City, the Reds are primed to make the most of them.
After affording his players rest following their triumph over Spurs, Klopp leads the squad to Spain for a four-day training camp.
Three points against Mauricio Pochettino's side came as a great relief after just one win in Liverpool's previous 10 games, but they cannot allow complacency to set in after this recent lift.
There is still much to work on in training, and a spot of warm weather will provide Klopp with better conditions to do so, with the German describing this as "pre-season for the rest of the season."
So what should be on the cards for Klopp's Reds in La Manga and the following days? Here are five areas to focus on.
Simon Mignolet's Quick Distribution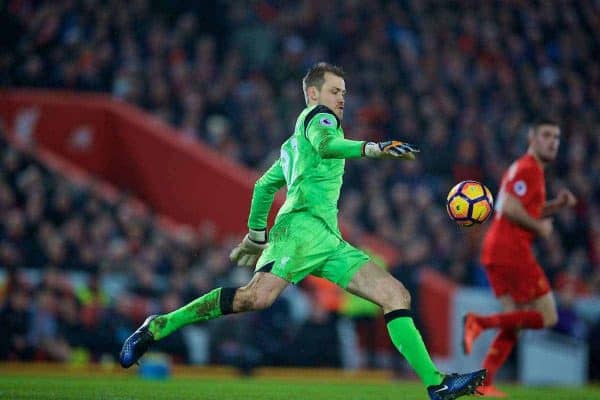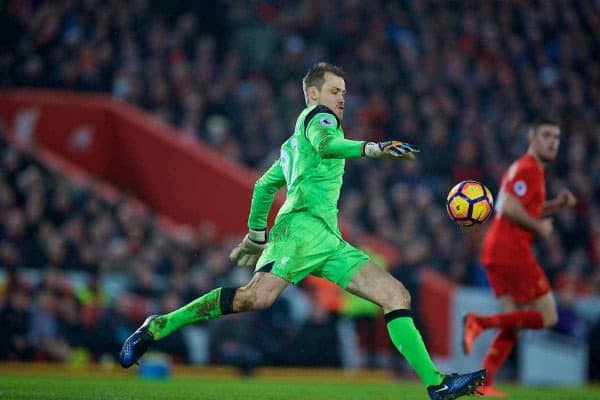 Despite suggestions in the buildup to Liverpool's clash with Spurs that Klopp would opt to reinstate Loris Karius as his first-choice goalkeeper in the Premier League, Simon Mignolet endured.
The Belgian responded with an excellent performance at Anfield, including a vital stop to deny Heung-Min Son and preserve the Reds' lead.
Mignolet has largely outperformed his younger competitor this season, but one area of his game that is comparatively lacking is his ability to release the ball quickly and prompt attacks.
Karius is constantly operating on the front foot, and looks to send the ball forwards swiftly and efficiently, and this is clearly an aspect of the game that suits Klopp's transitional system.
To his credit, Mignolet did take this up throughout the victory over Spurs—attempting 22 long balls, with his season's average just 5.3—and this is something that he should continue to focus on ahead of the trip to the East Midlands.
Clear Roles for Peripheral Figures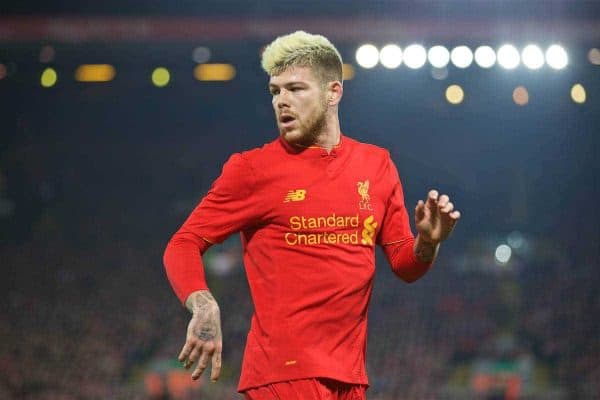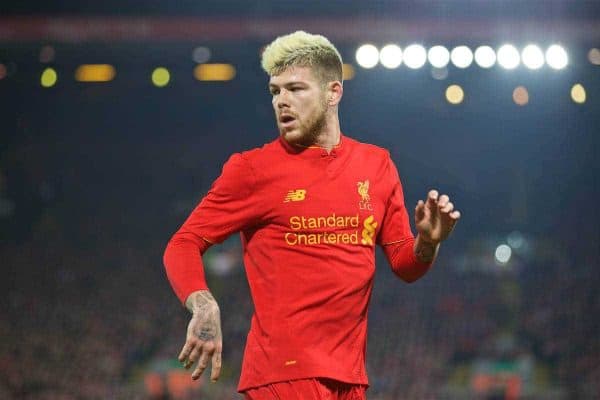 Continuing their unbeaten run against the rest of the Premier League's top six served as a morale-booster for Klopp's side, but it remains to be seen whether they can build on this.
Prior to defeating Spurs, Liverpool had looked lethargic and uninspired, so the hope is that they have found their second wind—and 15 days between fixtures should aid this.
But to give his side the best chance of success come May, Klopp still has a host of players whose roles need streamlining, with the likes of Kevin Stewart, Alberto Moreno and Divock Origi at a loss at present.
Establishing clearer duties for these peripheral figures—such as utilising Moreno as a defence-stretching addition on the left—would allow Klopp to change his side's approach when required.
The same goes for youngsters like Trent Alexander-Arnold and Sheyi Ojo, and with many yet to break the 1,000-minute mark this season, squad players still have a part to play in 2017.
Urgency for Emre Can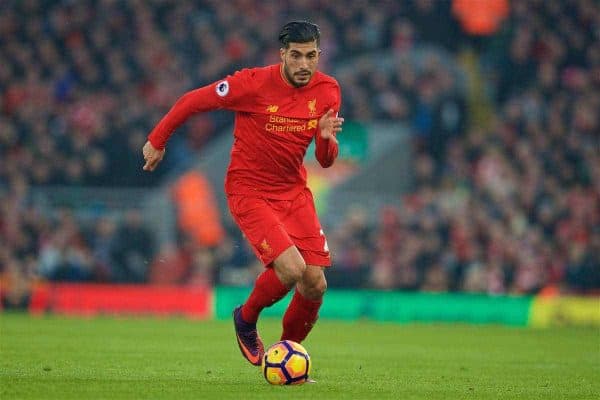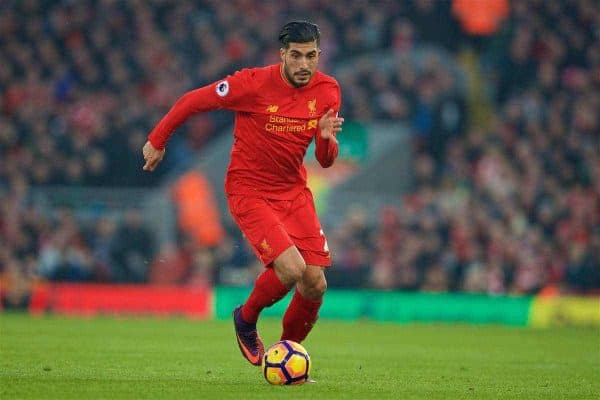 Only four players have made more appearances for Liverpool this season than Emre Can (27), but there remains a cloud looming over the German midfielder regarding his position within Klopp's squad.
The trio of Jordan Henderson, Georginio Wijnaldum and Adam Lallana shone against Spurs, providing Klopp with the balance his system requires in the middle of the park.
For much of the season, Can has alternated with Wijnaldum for a box-to-box role, but the Dutchman has consistently outshone his youthful counterpart, despite a run of three goals in five games for the 23-year-old in October and November.
Too cumbersome and slow-witted in possession, Can has too often hampered the Reds' progress in midfield, and with his future under threat, this is something that needs to be worked on.
He showed he can perform in this demanding new role last year, but if Can is to reclaim his key status, finding that urgency during this break is essential.
Rejuvenating Philippe Coutinho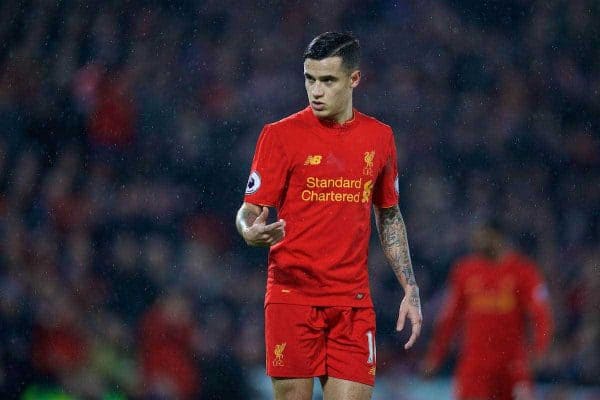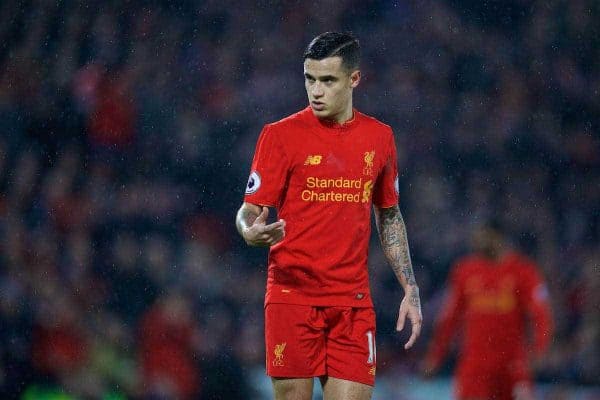 Since recovering from a serious ankle injury picked up in November, Coutinho has struggled to recapture the form he showed in the season's opening months.
Heaping the pressure onto him further, signing a new five-year, £150,000-a-week contract in January only further highlighted the need to perform as one of Klopp's key players.
Though he did manage his fitness by withdrawing him against Man United, Swansea and Chelsea, it can certainly be argued that his side's lack of form saw Klopp rush his No. 10 back onto the pitch.
This mid-season break can provide rest as much as it can time on the training field, and that may be what is needed to rejuvenate Coutinho ahead of the rest of the season.
His new deal acknowledges how important the Brazilian is to Liverpool, and ensuring he has the best chance to showcase his strengths is paramount to the club succeeding this season.
Establishing the Route to Beat the Low Block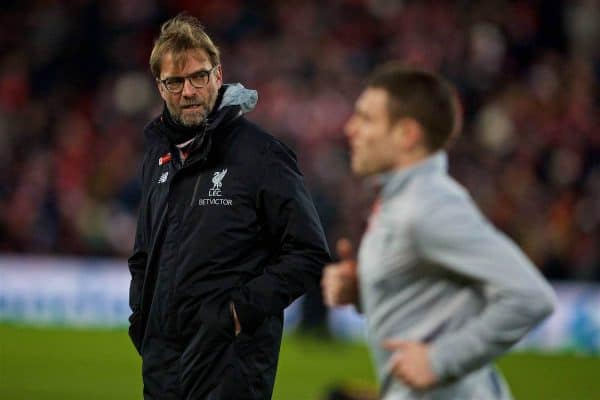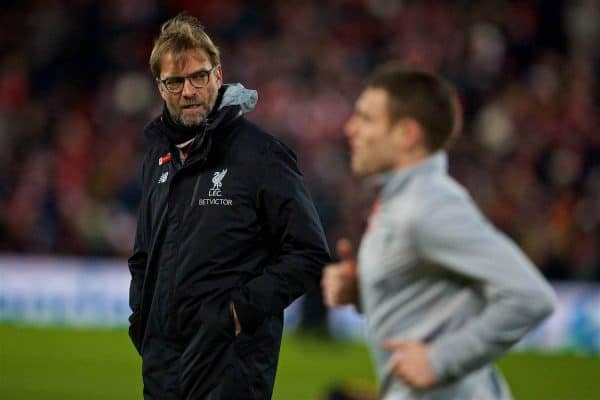 Admirable as it may have been, Spurs made a big mistake in trying to match Liverpool's intensity and aggression at Anfield, and they were torn apart by Sadio Mane's pace as a result.
But while this provided a big result for the Reds, this may have served as a warning for sides preparing to take on Klopp's side between now and May.
With Leicester, Burnley, West Brom, Crystal Palace, Watford, Southampton, West Ham and Middlesbrough among those to come before the end of the season, Liverpool may see a lot more of the low block.
While they did successfully navigate a robust defensive setup a number of times in the first half of the season, January highlighted how this is the Reds' Achilles heel when on the back foot.
But a lengthy break can provide Klopp with more time to find solutions to this problem, and establishing a route around the low block should be a priority for the 49-year-old this fortnight.