Adam Lallana has used Premier League leaders Chelsea as an example for Liverpool, saying he and his team-mates need to get "used to winning."
The Reds were vying with the title favourites earlier in the season, but have since suffered a major drop-off in form that has hampered their prospects come May.
Since the turn of the year, Liverpool are yet to win in the league, losing to Swansea City and Hull City, and drawing with Sunderland, Man United and Chelsea.
Their performance against the Blues was something of an anomaly, with Jurgen Klopp's side largely serving up turgid displays opposite to that spirited showing at Anfield.
This is far from the calculated, effective approach of Antonio Conte's Chelsea, which Lallana believes the Reds need to emulate to succeed.
"You can see they have a lot of experience and that they are used to winning," he told the Liverpool Echo.
"They know how to win games even when not at their best. You don't have to always win by scoring five or six.
"Maybe that's an area we need to improve on. We maybe need to realise how good we are at times."
This is far from the style of play that Klopp's Liverpool have become synonymous with, but Lallana is correct in suggesting they cannot always defeat sides in such an emphatic manner.
The difference between Saturday's loss to Hull and the 5-1 victory at home to the Tigers in September is stark, and this is arguably due to a lack of experience in taking on more organised sides.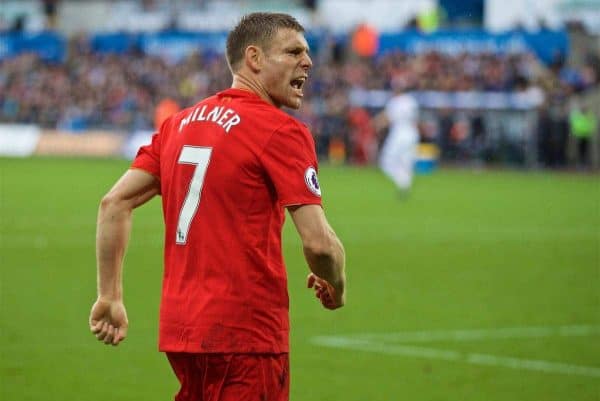 Klopp's squad remains relatively green in terms of challenging at the very top, with Lallana suggesting only James Milner has the knowhow required to dig deep in these situations.
"Milly is probably the only one in our group who has that type of experience because it only comes from winning silverware like he did at Manchester City," he continued.
"Myself and the other players haven't won titles or loads of cups so we need to learn from him and listen to him because that type of experience is vital.
"We need to learn and get back to winning ways in the league as soon as possible."
This raises the debate as to whether Liverpool need to nurture winners, or sign them, with Klopp largely employing the former approach in the transfer market so far.
However, with Milner underperforming in much the same way as his team-mates of late, the latter is not foolproof.
But Lallana is right, the Reds can certainly take a leaf out of their rivals' book as they look to regain form after a terrible start to 2017.