The atmosphere against Chelsea on Tuesday night was one of the best for a while, we spoke to a German reporter about their experiences on their visit to Anfield.
For reporter Ibrahim Naber, visiting Anfield has been a lifelong ambition.
A journalist for German newspaper Die Welt, Ibrahim was able to visit Anfield on Tuesday night, taking in the 1-1 draw against Chelsea.
We get his views on the atmosphere, the team, Jurgen Klopp, and any potential Bundesliga signings this summer.
This was your first visit to Anfield, what were your impressions of the stadium and surrounding area?
Ibrahim: Anfield is a myth, it's a legend. I dreamed to visit the stadium for 25 years.
Being a kid, I always watched the Premier League highlights on German TV and was fascinated by the speed of Michael Owen and the enthusiasm of the crowd.

On Tuesday, I spent the full day at Anfield for a report in depth about Klopp. It's remarkable how fast he became the trademark of this club and how ubiquitous his aura is.
The Klopp-smile is all around Anfield Road, in every pub, on every scarf, around every corner. You call him "Kaiser of the Kop". Kaiser! That's how people call Beckenbauer in Germany, who is a national hero.
In general, I think that the area around Anfield is really special. You have cozy pubs like the historical "The Sandon" and you have a church beside your stadium. That's unique.
And the atmosphere on the night? How did it compare to other football stadiums?
Goosebumps! Reporters and supporters from Borussia Dortmund told me about the magic atmosphere before. They didn't lie. The crowd was fabulous.
I got the impression that there were 50,000 enthusiastic Klopp's who pushed their team to the limit. I love this agitated, intense, very rare mood in stadiums when fans and players create an ultimate unit together. This "nobody can beat us" mood.

I only twice enjoyed a similar atmosphere before. In Dortmund, and in the stadium of Galatasaray, when they played against city-rival Fenerbahce.
Kick-off, Anfield!#LFCCHE pic.twitter.com/oFtWNGamdj

— Ibrahim Naber (@IbraNaber) January 31, 2017
What about Liverpool as a team; how do you think we are doing this season?
It's a good, not a perfect season so far. The team showed that Liverpool can beat every team in the world on a special evening.
They showed fantastic performances against teams like Arsenal or Man City. But there are just too many losses against weaker, smaller teams.
Klopp's team is still too schizophrenic and self-destructive. In general, I enjoy watching Liverpool games a lot. You never know what will happen and it's most times a great show.
How closely is Jurgen Klopp and Liverpool being followed in Germany?
Very close. Since his signing at Anfield German media focusses a lot on Liverpool and Klopp's development.

We cover every big game and the manager still has plenty of fans in Germany, especially in Dortmund, where Klopp will be a legend forever.
Do you think Klopp will bring success to Liverpool or will he struggle to recreate his successes at Dortmund?
In my opinion, many Liverpool fans expected too much too early from Klopp. Yes, he is a great manager with a unique ability to inspire and lead a team. But even Klopp is no wizard.
The first eleven is very talented but that's not enough for the title. Liverpool can't substitute players like Coutinho, Matip or Mané, that's why they need more high-quality players in reserve.
I think, it would be a big success for Liverpool to finish in the top four this season.
Finally, Liverpool have been linked with plenty of Bundesliga players, with Bayer Leverkusen attacker Julian Brandt said to be chief among them. Do you think Brandt could be heading to Anfield this summer?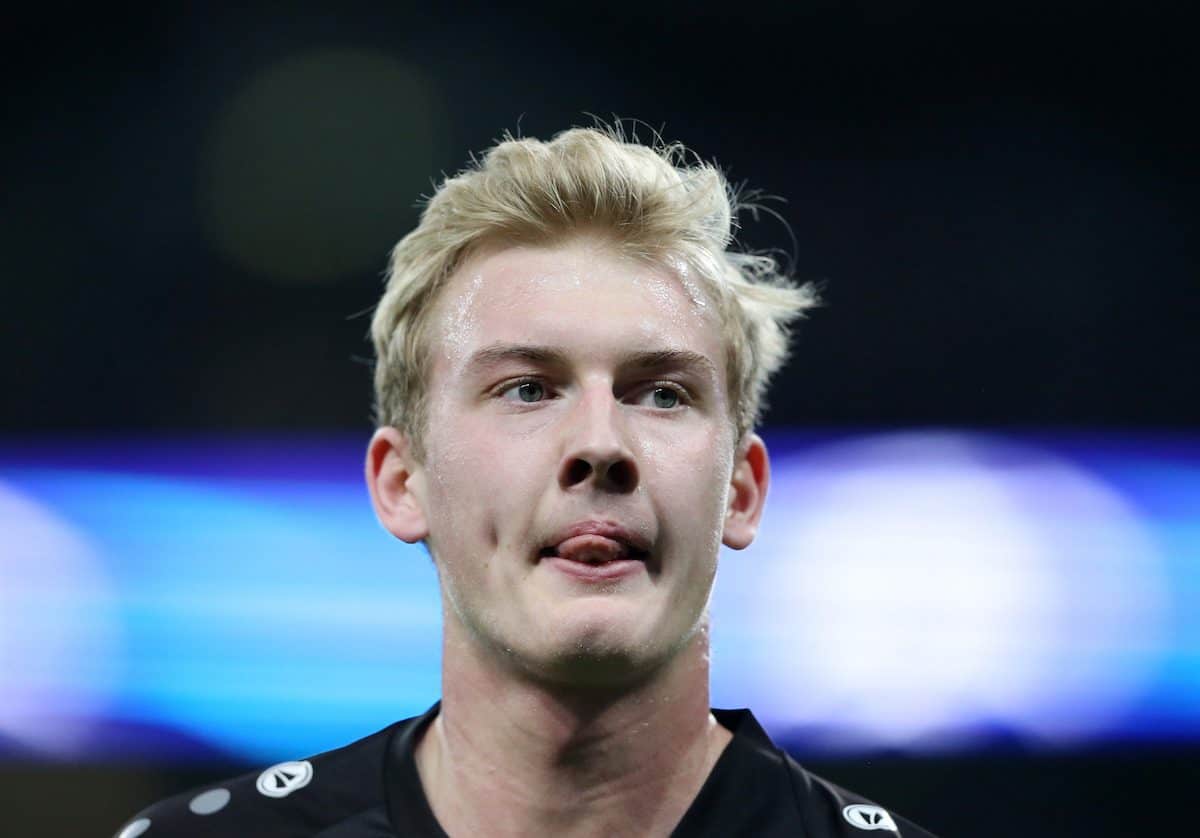 Brandt is one of the most talented German players in the last ten years. He's on the verge of becoming a superstar. His high-speed-dribble is a weapon.
I know that he is linked to Liverpool but I don't expect him to leave Leverkusen in summer. It would just be too early for him.
* You can follow Ibrahim on Twitter: @Ibrakadibra23.