German midfielder Emre Can has suggested he was affected by outside criticism during Liverpool's miserable run of form throughout January.
The Reds won just once in nine games that month, going on to suffer another loss at the hands of Hull City at the beginning of February, before getting back to winning ways against Spurs.
Jurgen Klopp's side was littered with out-of-form talent, with Can one of those most widely criticised for his displays in the middle of the park.
It was telling that Liverpool's victory over Spurs came with Can dropping to the substitutes' bench, with Georginio Wijnaldum shining in his place, as the 23-year-old had suffered on the pitch.
And speaking to the Liverpool Echo this week, Can revealed he didn't find it "easy to ignore" scrutiny of his and his team-mates' performances in recent weeks.
"It's not easy to ignore what people are saying because you naturally tend to read the newspapers and speak to friends and a lot of people in the city," he said.
"Of course they want to talk about football. It's not easy to ignore, but we have to try and do that because it's the best way to focus on the games ahead.
"The most important thing is we have to stick together.
"When we have good performances we stick together and we must do the same when we have bad performances."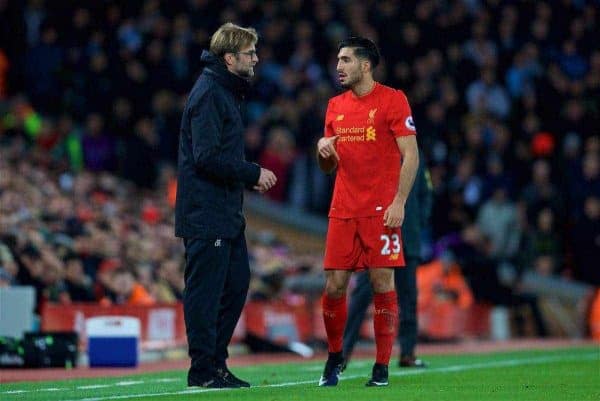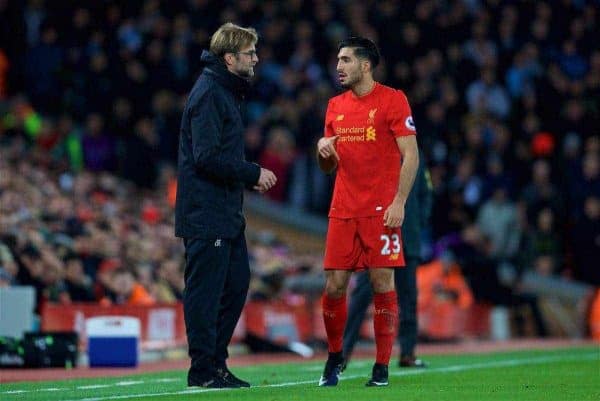 With the Reds set to travel to La Manga for a mid-season training camp on Wednesday, Klopp will have the opportunity to build on last weekend's victory and restore a positive attitude.
As Can continued, he hailed the manager's optimism, noting "how quickly things can turn around" in football.
"He is a very positive guy and has been encouraging us and trying to help us have a positive frame of mind so that everybody believes and thinks positively again," he added.
"We have had a lot of meetings and he tries to motivate us because he also knows that we cannot forget the good times we have had this season.
"We are fifth in the league—one point off fourth—which is not too bad in a strong league.
"We know how quickly things can turn around in football. We have to stay together, be one team and look forward."
While question marks can be raised over Can's fortitude under criticism, it is clear Klopp's influence is key to the Reds rewriting their form and finishing the season strongly.
Whether he is a first-choice selection, however, remains to be seen, with Wijnaldum deserving of his place.