Georginio Wijnaldum has spoken with pleasure about both his and Liverpool's performance in their 2-0 win over Tottenham on Saturday.
The Reds stormed to a richly-deserved victory at Anfield, reigniting their top-four chances and bringing an end to five Premier League games without a win.
Sadio Mane scored both goals early on, and while it was tough to begrudge the Senegalese forward being named Man of the Match, Wijnaldum was also a very strong contender.
The Dutchman was exceptional all night, providing a superb through-ball for Mane's opener and helping the Reds boss the midfield battle.
He has proven to be a big-game player this season, having registered assists against Spurs and Arsenal, and scored key goals against Man City and Chelsea.
The 26-year-old was pleased with his efforts, and also the team's, as Liverpool again got the better of a top-six rival.
"[I'm] really satisfied. Before the game I was like, I'm just going to play the game and enjoy it, and that's what I did in the game," Wijnaldum told Liverpoolfc.com.
"I try to enjoy every game that I play, especially the big games like Tottenham. I was ready a few days ago and it was a good performance and I'm really satisfied that it ended up this way.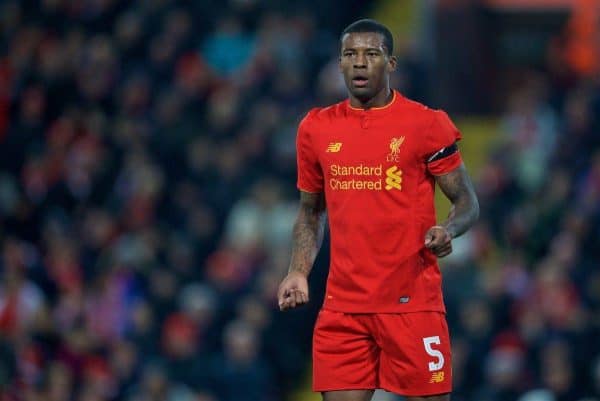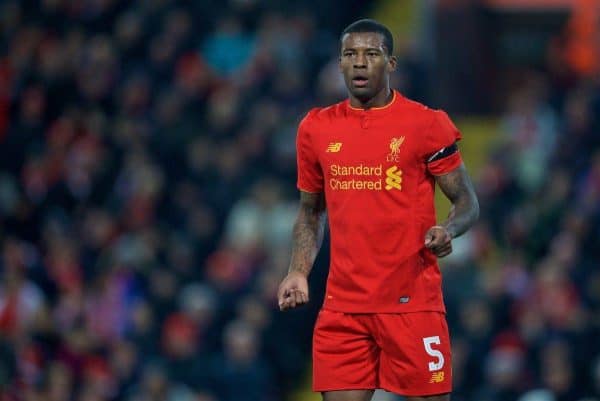 "We did great – especially the first half, we played a good game with two good goals.
"The second one was a little bit lucky, that they made a mistake, but still you have to score a goal.
"This is how we have to play.
"The problem this year was more that we didn't do it against the smaller teams [but] against the bigger teams everyone was motivated and we delivered."
Wijnaldum also made it clear that the Reds' next game, a trip to struggling Leicester City on February 27, is one they must perform in, having struggled against lesser teams this season.
"Today is good, we won the game and we must enjoy it for a few days but then the focus must be on Leicester City," he added.
"They didn't do really well this season but they are still a good team and we have to make sure that we have the same intensity that we did today, the same motivation, the same aggression, and just help each other out.
"That's what we must do every game. It's difficult to win every game but we had too many games that when the game was over we looked back and thought we could have done better.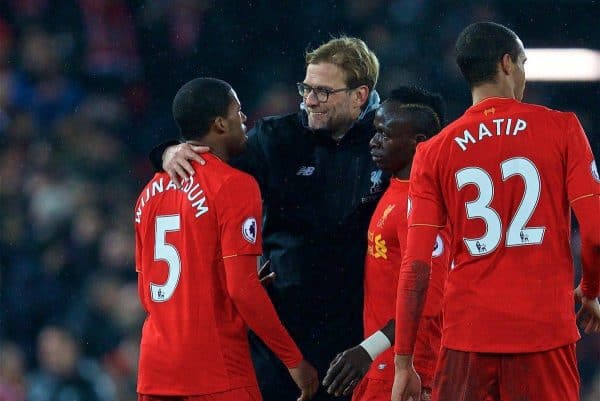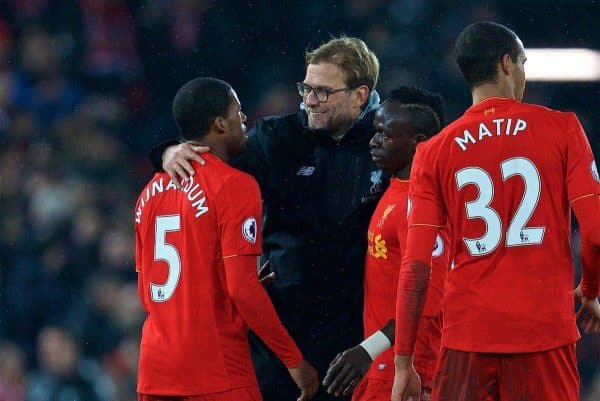 "That's wrong, when you have regrets after a game. You can lose a game but at the end you must know you did everything to win it.
"We can do it, but we don't always do it and that's the difficult thing in the team this season.
"We have to perform [over] a longer [period] but we work on it and today is a good example for how we have to play over the rest of the season."
Wijnaldum may have taken a little time to get going at Anfield, but he is now looking an excellent signing by Jurgen Klopp.
He is one of the most intelligent, tactically-astute midfielders Liverpool have had in years, and he is starting to affect games more and more.
Klopp deserves criticism for starting Emre Can ahead of him in certain games, most notably at Hull City last weekend, but he is now surely a firm fixture in the starting lineup.
With each game that passes, the more he becomes an Anfield favourite.