With Liverpool's left-back options looking increasingly weak this season, a summer move for Hull City's Andrew Robertson would be worth a look.
The Reds' 2-0 defeat away to Marco Silva's side compounded a number of concerns about the current crop of players available to Jurgen Klopp.
The fifth defeat of 2017, and the Reds' second in the last three league games, it's clear that Klopp is working around a number of deficiencies—and they'll need to be improved.
Notably, Liverpool's lack of a dependable, specialist left-back has contributed to an instability at the back, and this is something Klopp must address in the summer transfer window.
An option for Klopp could be found in Hull's No. 3 shirt at the KC Stadium, with Robertson continuing his impressive form for the Tigers with another steadfast display in a growingly strong back line.
Andrew Robertson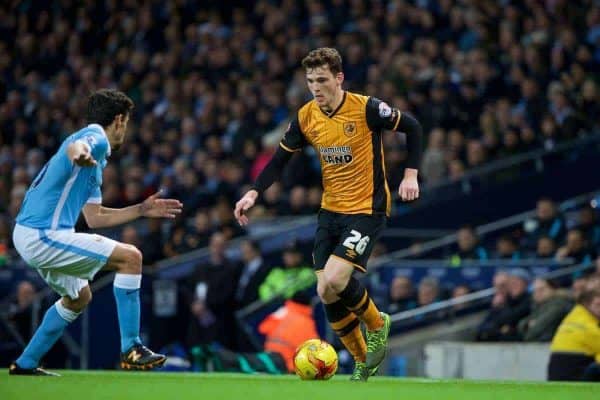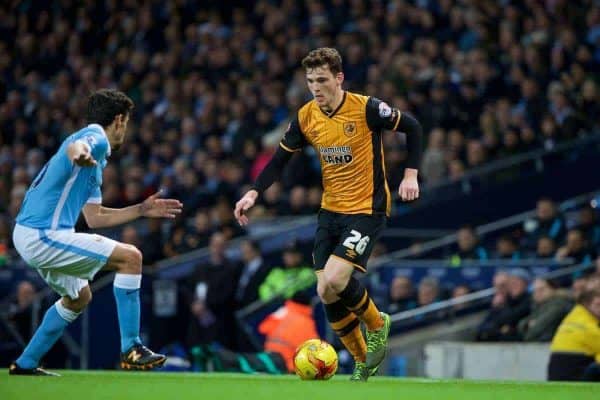 Before his £2.85 million move to Hull in 2014, Robertson had spent just one season in the first team at each of his previous clubs: Queen's Park in 2012/13 and Dundee United in 2013/14.
Coming through the ranks at first Celtic and then Queen's Park, Robertson had to fight against concerns over his nimble physique, and whether he could make it at the top level as a result.
But establishing himself as a key player at both of his senior clubs in Scotland, Robertson allayed all fears.
Now a key player at the KC, Robertson has endured Premier League instability and a campaign for promotion from the Championship last time out to prove himself as a capable top-flight left-back.
This inconspicuous upbringing has allowed Robertson to hone his game as a young player without the pressure of constant scrutiny, and at 22, he has already made great strides, closing in on 200 senior appearances for club and country.
Though he is far from the most physical of players, Robertson has filled out since his days at Celtic, and finds himself with a similar build to current Liverpool left-back Alberto Moreno.
While the Spaniard is most renowned for his attacking game, Robertson has developed into a well-rounded option, adept at both ends of the field.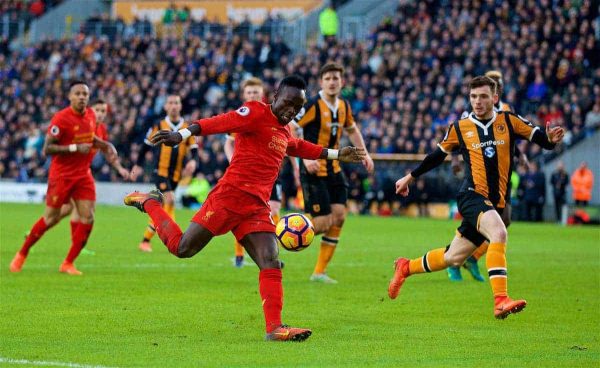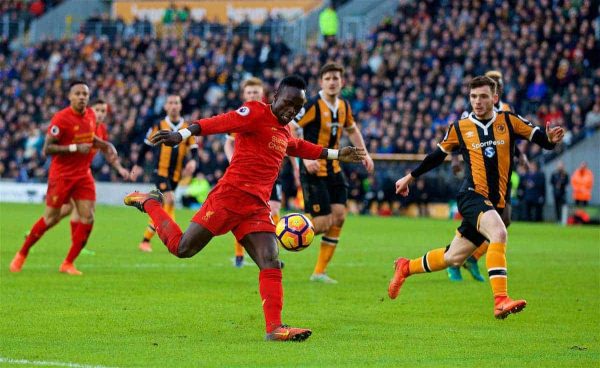 This was evident in his crucial tackle on Sadio Mane in the buildup to Oumar Niasse's goal in Hull's 2-0 victory over the Reds on February 4, tracking the Senegalese inside before hooking the ball away to prompt a swift counter-attack.
Robertson averages 2.2 successful tackles and 1.4 interceptions per 90 minutes in the league, with Ryan Bertrand (0.4) the only left-back (10+ appearances) to be dribbled past fewer times on average (0.6).
But similarly central to Robertson's game is his ability to drive forward and fuel attacks with pace and direction, as Scotland manager Gordon Strachan noticed on his international debut.
"Andy came on there and the first time he picked it up he drove about 30 yards," he said after his side beat Poland 1-0 in 2015.
"I thought: 'that's fantastic'. Absolutely no grey area, I'm going to do what I do. I loved seeing that first touch."
It is this freedom of expression, paired with a defensive stability, that makes Robertson an interesting option for Klopp ahead of the summer transfer window—particularly given the flaws of his current left-backs.
Liverpool's Left-Back Options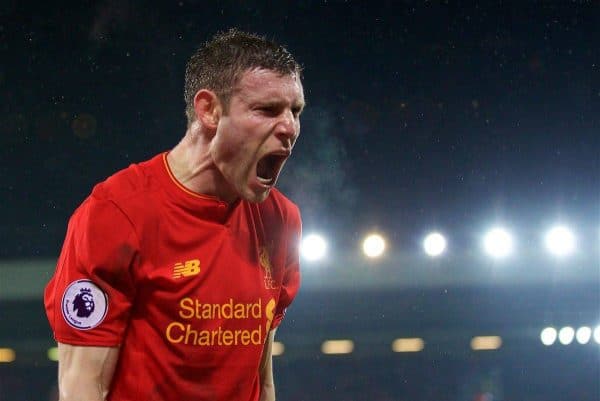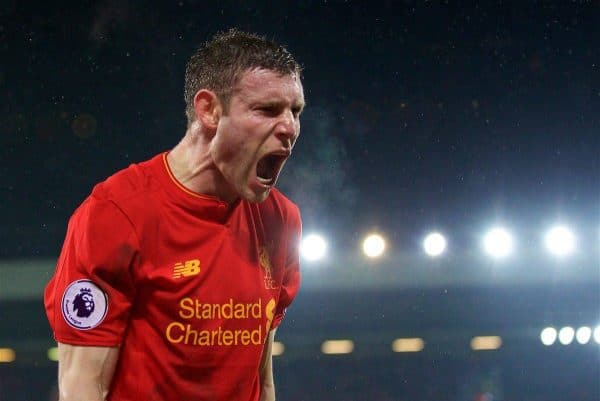 Klopp's decision to remould James Milner into his first choice on the left side of defence was an interesting one this summer, with the vice-captain earmarked due to his all-round quality on the ball.
Initially, this looked something of a masterstroke, with Milner settling into the role quickly and developing his defensive nous and his delivery from an unnatural position.
But of all the players to suffer during Liverpool's poor run of form since the turn of the year, Milner has been one of the most noticeably affected, with the 31-year-old showing signs of fatigue.
While he hasn't been aided by a rotating cast of centre-backs alongside him, Milner's work in defence has been sloppy, while his supportive work in attack has been hugely ineffective.
He is one of the oldest regular full-backs in the Premier League, and there should be question marks over how long he can sustain himself in this most demanding of roles in the modern game.
That he has endured despite decidedly poor form of late is likely due to a lack of trust from Klopp in his backup, Moreno, with the 24-year-old playing just 799 minutes of football so far this season—almost a third that of Milner (2,189).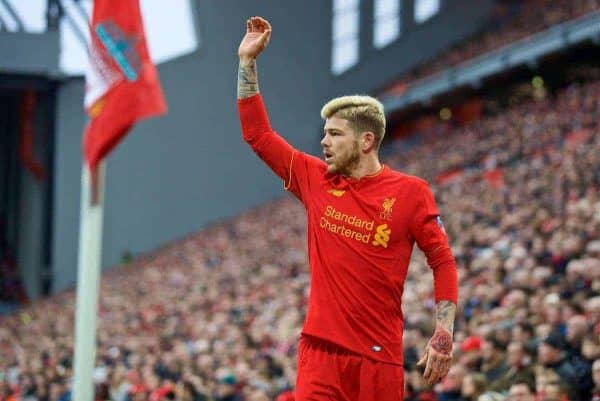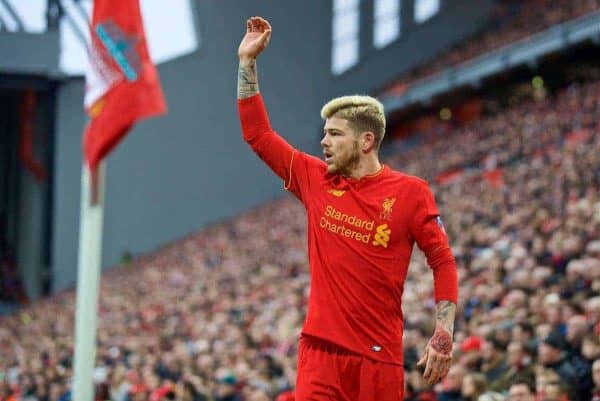 Moreno's defensive capabilities are no doubt suspect, and that Klopp has not opted for the more fleet-footed ex-Sevilla man on a regular basis underlines the uncertainty around fielding him.
Despite this, Klopp insisted in January that he "didn't think for a second until now about another left-back," later adding "it's not at the top of our list of things."
For many, the addition of a new left-back should be one of the Reds' priorities in the summer, and while Klopp cannot be accused of mincing his words, the fact does remain that he did try to sign Leicester City's Ben Chilwell in June.
Chilwell was ultimately deemed too expensive by Liverpool, with reports suggesting Robertson was an alternative—so could that interest be revived ahead of 2017/18?
Value Signing of the Summer?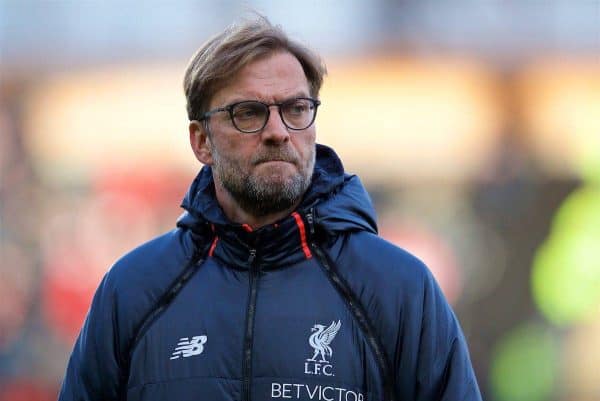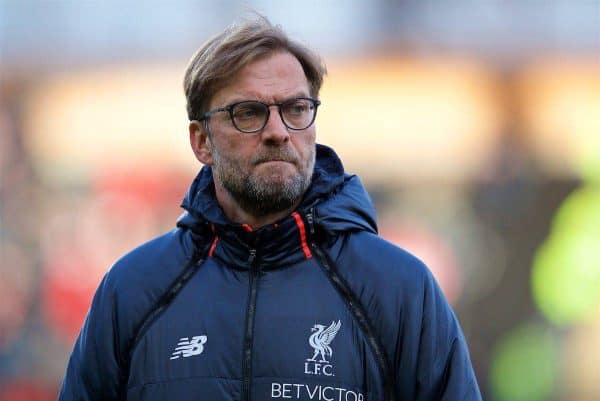 With Hull reassessing their options as 2016 came to a close, they moved to activate extension clauses in the contracts of six players: Robertson, Robert Snodgrass, Michael Dawson, Abel Hernandez, Jake Livermore and Harry Maguire.
This saw Robertson's deal, which was due to expire in the summer, prolonged until the end of next season, as the Tigers looked to shrewdly preserve the value of their top talents.
And that seems to be exactly their plan, as while both Snodgrass and Livermore saw their contracts extended to 2018, they then left a month later, joining West Ham and West Brom respectively.
Hull recouped £10 million for each, which they reinvested to provide Silva with the players he requires to attempt to steer his new side away from relegation.
Robertson could have been one of those to leave, too, with Burnley among the clubs interested in signing the 22-year-old in January, and the Clarets were reported to have seen their £10 million offer accepted.
But the Scot's exit was blocked by Silva, with Robertson hailing his new manager's as central to him staying, saying "I am glad I am here and I am glad I am working under this manager."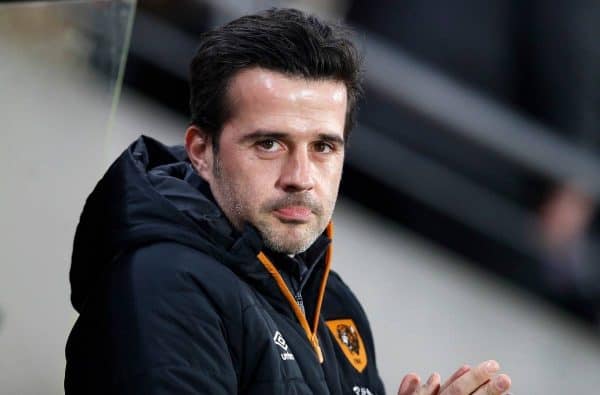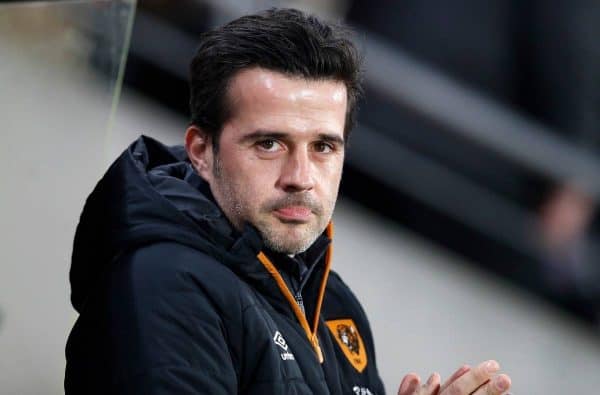 Once again however, as is clearly the norm at the KCOM this season, Silva is currently only contracted to the club until the summer, with maintaining their Premier League status the priority.
This precarious situation, and Hull's willingness to sell at the right price, will see interest in Robertson heat up once again in the summer—and Liverpool should be in the running.
The calibre of clubs pursuing a deal for Robertson in January should not unnerve Reds supporters, as if Liverpool can sign him for anywhere near £10 million, he'll be a bargain addition for Klopp.