We speak to a Hull City supporter to get his views ahead of Saturday's game — and he isn't pleased to see Sadio Mane back for the Reds!
The two sides do battle at the KCOM Stadium, with one still harbouring faint hopes of a title challenge and the other fighting for survival.
These are the type of games that have been Liverpool's Achilles heel this season, and they must kick on after Tuesday's 1-1 draw with Chelsea.
Hull showed what they are capable of with a 0-0 draw at Man United, as they continue to improve under impressive new manager Marco Silva.
Ahead of the weekend showdown, we spoke to Hull fan Rick Skelton (@HullCityLive) to get his thoughts on the Tigers, the Reds and how Saturday's game will pan out.
You sit 19th in the Premier League, but there must be some optimism after Marco Silva's appointment. What have you made of him?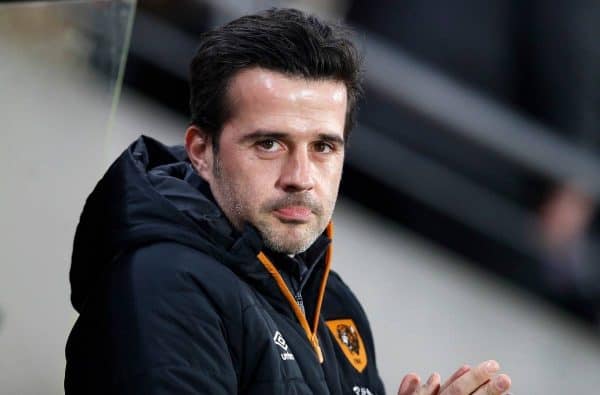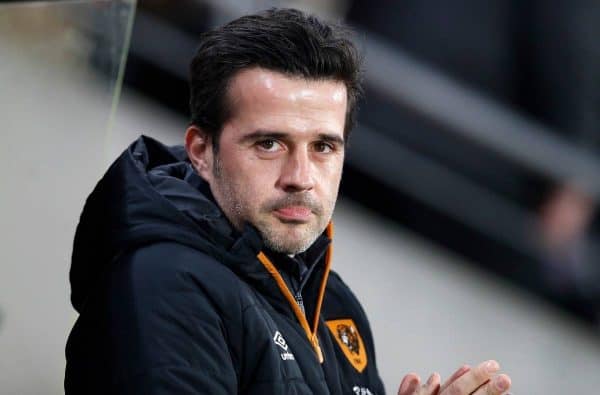 It's early days but I've been very impressed with what he's done in just a few weeks with our ravaged squad. In fairness to Mike Phelan, we were playing some nice stuff anyway but Silva has taken it on a level.
Our centre-backs are playing way up the field, sometimes in the opposition half, the wingers are pushed way up and we're playing forward passes more often.
He's changed the system to a 4-2-3-1, which gives cover for the back-four but has increased the options for defenders passing out of defence, so we're going side to side more often.
It's a lot like the system Rafa Benitez favoured at Liverpool.
Selling key names must be a little dispiriting – are you confident of avoiding relegation, though?
Losing Robert Snodgrass was gutting as he was our biggest attacking threat all season, and possibly the best set-piece taker we've ever had, while Jake Livermore going was devastating for the dressing room as he's been a huge personality in the last four years.
Both players fancied moving and the club wanted to take the big money while it was on offer so in some ways, it suited all parties.

We've just got to get on with it. We have managed to bring in some decent players and some others that are a bit of a wildcard – like Lazar Markovic. If Silva can get them performing, he's a genius.
Who have been your three best players this season, if you exclude those who have now left?
Tom Huddlestone has been revitalised. Everyone knows he's got talent but he's been on a different level with and without the ball and has been running games.
Eldin Jakupovic in goal has had some great games and was really unlucky that Mike Phelan chose to go with David Marshall ahead of him.
Harry Maguire has really caught the eye since he's got a chance at centre-back. He was a cult favourite anyway but the whole country seems to be catching on to big Harry and his brilliant runs out of defence. He doesn't look like he can run but by the time you've contemplated that – he's past you!
I know Jamie Carragher keeps tweeting that he's a fan.
What have you made of Liverpool's season so far? We were flying when we last spoke, but have stuttered since.
I thought you were the best side in the Premier League early on. You've had some games where you've looked utterly devastating and teams couldn't live with you.

I'm surprised that you've fallen away over the last couple of months. I know there's been a bit of a turnover of players in some positions with injuries, but particularly at the attacking end where you were so sharp and creative.
We certainly couldn't live with you in the return fixture.
Looking ahead to Saturday, who do you see as the men Hull must stop? Are you confident of getting a result?
I'm gutted Sadio Mane is back! He and Philippe Coutinho are on a different level – Mane with his pace and movement and Coutinho who is possibly the cleverest player in the league.
I think if we're to get anything, we need to be strong against those two and particularly in wide areas where we've been sloppy at times all season.

We could get something. We've won the last two at home to Liverpool in the league, so I'm hoping the KCOM is just somewhere you don't like coming.
Finally, I need two predictions from you – what will the score be on Saturday, and where will Liverpool and Hull finish in the Premier League this season?
I fancy a 2-2.
I still think Liverpool will finish third behind Chelsea and Man City. We'll finish 17th – I hope.