Adam Lallana has signed a new contract at Liverpool, rewarding his strong form in 2016/17, but does the deal make sense for the club?
Lallana's previous deal ran until 2019, and was signed when he joined the club in 2014.
He was one of a trio of players signed from Southampton, as Dejan Lovren and Rickie Lambert also arrived as Liverpool looked to go one better in the Premier League and also have a go in the Champions League.
The above sentence sounds ridiculous now, as they weren't the type of signings needed for a club aiming to return to the upper echelons of European football and win their first league title in 25 years.
But of the three players Lallana was the safest bet, and had long been tipped to make the step up to a top club, even during his days playing in the Championship.
Liverpool were getting a technically gifted attacking player who could keep the ball in tight areas in the final third, and could chip in with goals and assists here and there.
He might not have had the production required of someone who could turn the club into title winners, but he'd be a good addition to the squad as they challenged on all fronts.
It didn't quite work out that way for him, and by his own admission his first season wasn't as successful as he'd hoped.
"There's definitely more for me to give next season," he said at the time. "I'll be looking to be out on the pitch more consistently because it's been difficult for me to get 100 percent into my rhythm this year, from being on the pitch and then off it."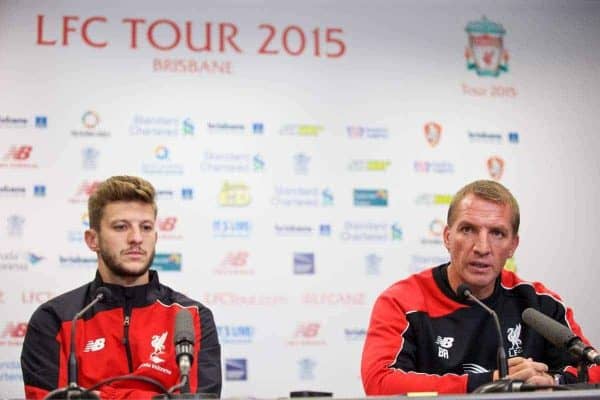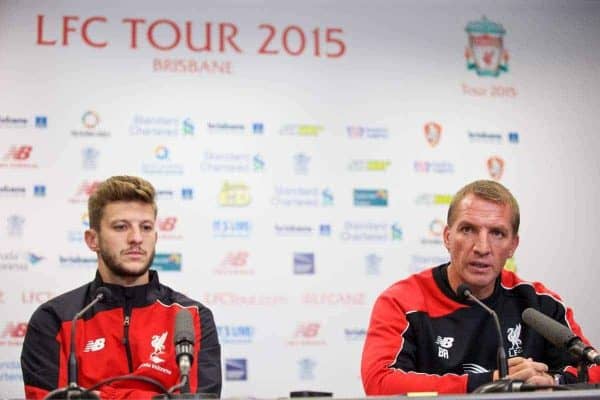 His second season was one of transition, starting the season poorly until Rodgers was eventually shown the door, before becoming an intriguing part of Jurgen Klopp's new system.
By the end of the season it still wasn't quite clear what Lallana would be for Liverpool, but his manager had seen enough to know where his best position would be going into the 2016/17 campaign.
Playing as the most attacking of a midfield three in Klopp's new 4-3-3 formation, Lallana become one the the more vital cogs in the German's pressing machine.
It was a marked, remarkable turnaround for the player who began to add end product to his attacking play, make quicker decisions on the ball and also contribute tirelessly off it.
He's one of numerous players whose form has dipped in recent months, but he had at least shown what that skilful attacker we saw at Southampton could offer Liverpool. He was beginning to justify his value.
But if he'd only just begun to live up to his initial expectations, then why the new contract?
It seems like the club are rewarding a player for becoming the signing they thought he would be in the first place. A reward for merely doing the job he was supposed to be doing already, but had only just begun to do effectively.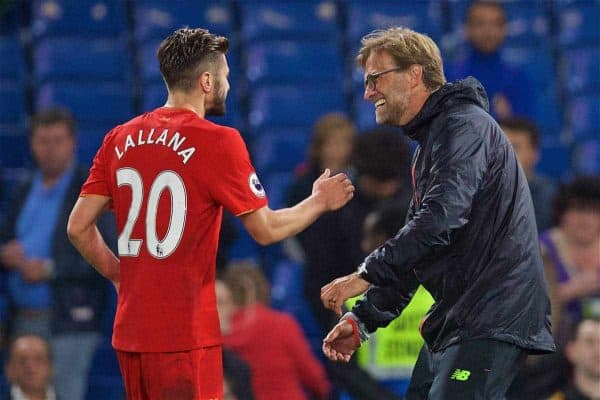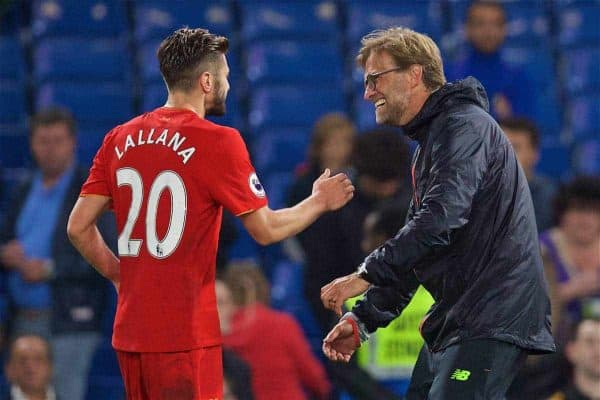 But despite this there are several things that go in his favour when it comes to the new deal.
The improvement in his game under Klopp has seen him become one of the key players in the team, and even if the club do bolster their midfield ranks this summer, having Lallana as part of the squad could be priceless given the increased amount of games European qualification brings.
He will be 29 when the contract comes into effect this summer, meaning it will expire when he reaches the age of 32 with the option to extend it for a further year.
A player of his type could get better with age. His game isn't about speed across the ground but about the speed and quality of his decisions on the ball.
His lack of pace can be frustrating in certain situations, but in general his level should at least remain the same into his early 30s—whereas a player who relies on pace can experience a more abrupt decline.
His technique won't diminish, while his work off the ball is down to a newfound physical fitness which should remain for the next few years.
He was once considered to be a player who couldn't last the full 90 minutes, but in the last seven league games he's only been substituted once.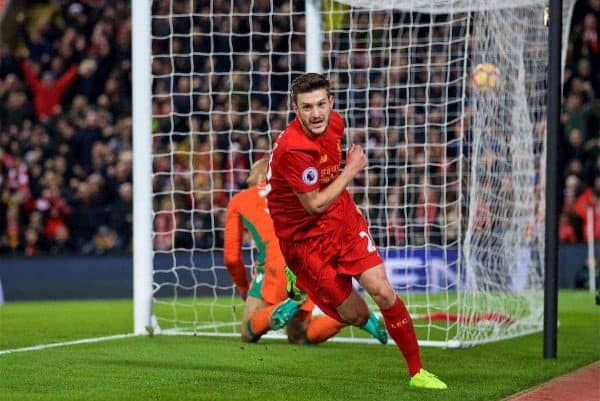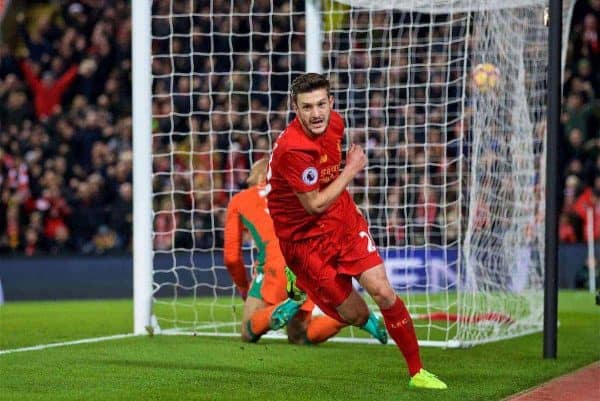 The contract will also mean that he remains one of the more senior players in a reasonably young side.
Though he's never been first-team captain material, he's not one to stay quiet when things need to be said to team-mates either, and this type of tertiary leadership can be important, especially as young players come into the side.
One final thing to note is that it's not as big a deal as was first rumoured, and the contract is a three-year one at £110,000 per week rather than a five-year one at £150,000 per week.
The latter deal was roundly derided by the player's detractors, but the actual deal offered is much more realistic.
All in all it's a good deal for the club, and for a player who responded to his new contract in a modest and respectful manner.
"I'm very proud and feel quite humbled by the show of faith from the club and the manager in particular," he told LiverpoolFC.com.
"This is a really good place to be at the moment and, for a player who wants to be part of something special, I can't think of a better club to commit your future to."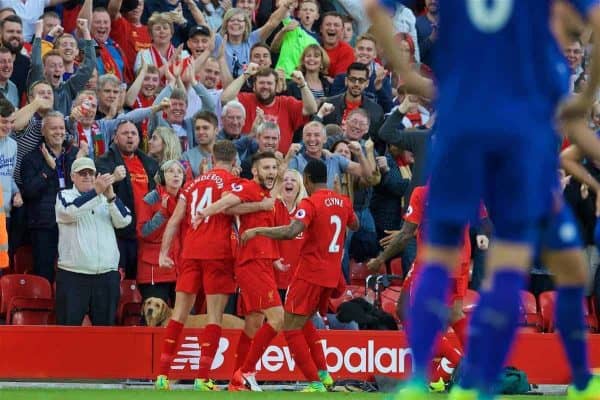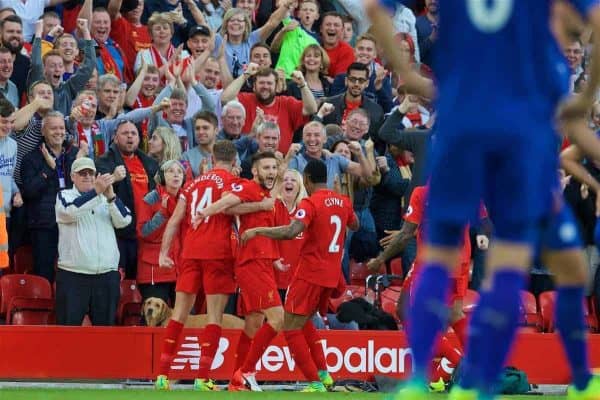 Though there were some reservations about the rumoured length and terms of the contract, the eventual deal agreed by club and player is ideal for both.
This isn't to say that the position Lallana plays doesn't need strengthening, but getting this type of player—one immersed in Klopp's methods and part of his new core—tied down to a deal which takes him through his peak years can only be a positive.