After Adam Lallana signed a new long-term contract with Liverpool, Jurgen Klopp hailed the midfielder's importance, calling him a "natural leader."
The 28-year-old put pen to paper on a new three-year deal on Wednesday afternoon, with his £110,000-a-week terms coming into effect at the end of the current campaign.
This will keep Lallana at Anfield until the 2020/21 campaign, while the club have the option to extend his contract by another year.
Highlighting the faith Klopp has in his midfield lieutenant, Liverpool's backing of Lallana is emphatic, and was reinforced by the manager's words on the announcement.
"This is fantastic news for the club because Adam is a great player and an even better person," he said.
"I am so pleased that we will spend more time together now and have this common future with LFC trying to be successful here.
"Adam is a natural leader and is so, so important within our team and also in the dressing room.
"Maybe on the outside his leadership is not seen as much as we see it each and every day at Melwood in everything he does.
"What I think is most exciting about this news is that this player is only just arriving at his peak.
"He has his very best years ahead of him and they will be at LFC.
"He is in fantastic shape and his passion for football is as high as I have seen in a player—you not only see that out on the pitch in matches, but also in training here at Melwood."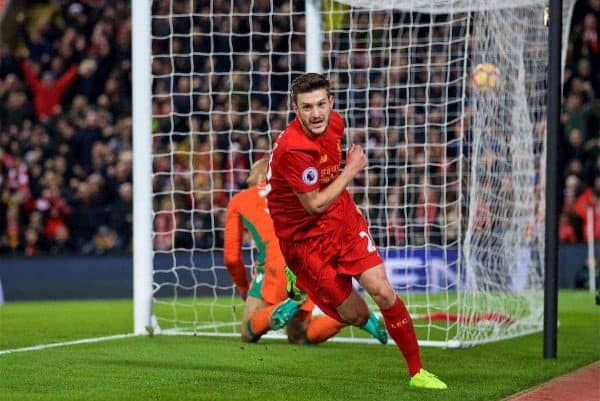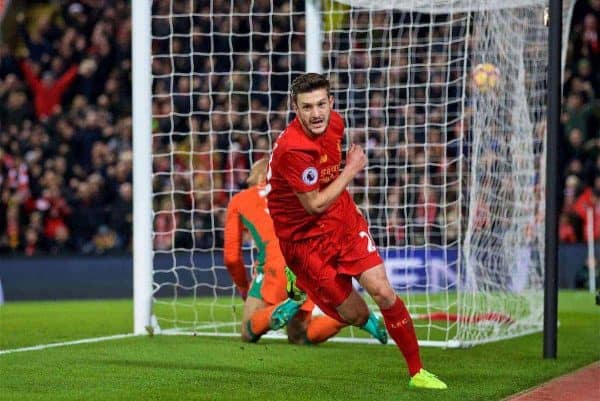 Lallana has added a cutting edge to his game this season, while his impact on Liverpool's defensive work from his new box-to-box role has proved hugely influential.
Many supporters consider the former Southampton captain the most improved player of Klopp's reign, but as the German continued to hail his No. 20, he underlined a long-held belief.
"People talk about his progression and his improvement in the last 18 months, but for me he has shown this quality since my first day at Liverpool," he added.
"He has a world-class attitude to go with outstanding ability: that's not a bad combination!
"Our younger players will now be able to benefit from watching, listening and learning from him for an even longer period because he sets the perfect example each and every day."
Along with the likes of Jordan Henderson and James Milner, Lallana is one of Liverpool's clear leaders on and off the pitch, and has subscribed completely with Klopp's ideals from day one.
This has earned him a lot of respect on Merseyside, and not least from the manager himself, who can be expected to maintain his key status for the long term.