Jurgen Klopp is said to be eager to poach a third member of Bayern Munich's backroom staff, with his sights set on club doctor Andreas Schlumberger.
The German has already appointed Andreas Kornmayer as his head of fitness and conditioning and Mona Nemmer as head of nutrition, with both taking up key roles on Merseyside.
Klopp could remould his backroom staff with the Reds further, and this is seemingly set to be the case in the summer, as he builds for the future.
According to German newspaper Bild, this may come with the appointment of Bayern's club doctor, Schlumberger, who has previously worked with Klopp at Borussia Dortmund.
Schlumberger left Dortmund for Bayern in 2015, when Klopp departed the Westfalenstadion along with Zeljko Buvac and Peter Krawietz.
He has since taken the top job in Munich, and Bild do suggest that he wishes to see out the rest of his contract with the Bundesliga giants, which is set to run until 2019.
However, they also mention a possible replacement in current Bayern fitness coach Holger Broich, while it should also be noted that Carlo Ancelotti recently promoted compatriot Giovanni Mauri to the role of head of fitness.
There is a sense of upheaval in Bayern's medical ranks once again, after a tumultuous time during Pep Guardiola's reign, and Klopp is looking to take advantage of that.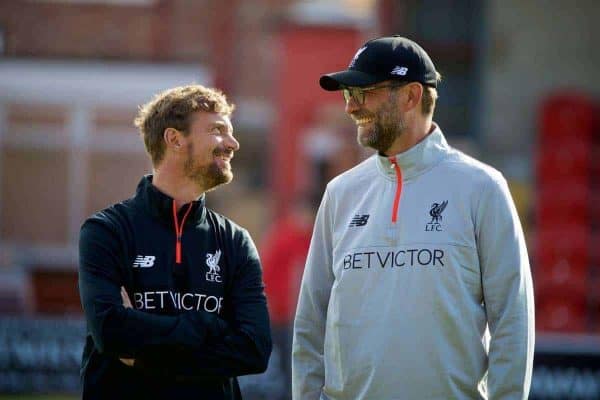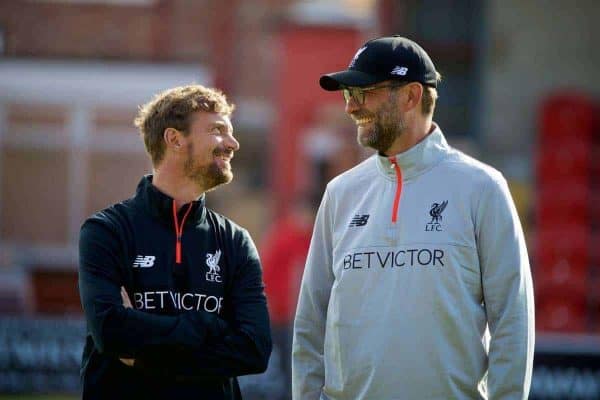 Klopp has only had one summer to organise his backroom staff so far, but worked swiftly to dispense of both Ryland Morgans and Chris Morgan towards the end of the 2015/16 season.
Liverpool's current club doctor is Andrew Massey, who was officially promoted into the role in 2015, after a year serving on an interim basis following the departure of Dr Zaf Iqbal.
It can be expected that other positions will be vacated and filled in the summer, as Klopp looks to ensure his squad have the best staff available to reinforce their ambitions on and off the pitch.
One area of major contention is in Liverpool's goalkeeping staff, with John Achterberg under regular criticism for the Reds' failings between the sticks.
The signing of Alex Manninger on a one-year contract as a player last summer, despite his ripe age of 39, could be a telltale sign as to Klopp's long-term plan.
But that remains to be seen, with Schlumberger likely his next target for the club's backroom.