Jurgen Klopp has rallied against claims that a failure to sign players in January has led to Liverpool's miserable form since the turn of the year.
Saturday's 2-0 defeat away to Hull City compounded a dismal run in 2017 so far, with the Reds having lost five of their first 10 games this year, winning just once.
This has included losses to Swansea City, Southampton, Wolves and now the Tigers, and poor form has spread throughout Klopp's squad.
Without Sadio Mane for much of January, and with injuries to Joel Matip and Philippe Coutinho hampering their prospects, Liverpool have looked short of quality of late.
But speaking after the loss to Hull, Klopp refused to pin this on his failure to reinforce during the winter transfer window, underlining his faith in his current crop of players.
"First of all I think what is very important is to never blame anybody else for your own mistakes," he said.
"I cannot change my answer after today, I cannot say: 'Yes, it would have been fantastic if the club could have given me [new players]'.
"We had opportunities for doing something but we didn't find the right players.
"It's not because we were blind, it's because the players were not available.
"We tried different things, it was not a money issue, there were different reasons.
"We have to show a reaction, but I will not change my answers about things like this after a game which I am really not happy about."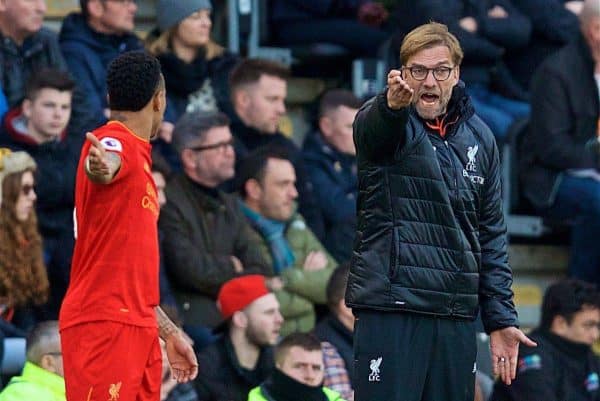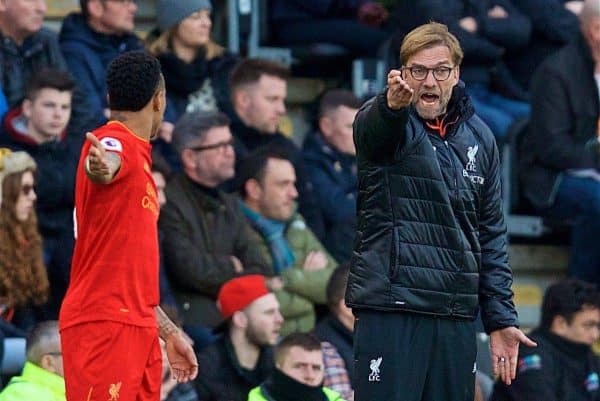 While Klopp's consistency is admirable, it is clear that the Reds are suffering in all areas of the pitch, and critics have highlighted his thin squad, and the increased schedule, as key to that.
"Liverpool had a period where they could pick the same side, they had that week to prepare," Gary Neville told Sky Sports.
"The minute that that squad hit three games a week, with the way that they play, was always going to hurt them. You cannot play that way three times a week.
"When you are leaving six players back at base, it causes disruption, it disrupts the squad and the squad isn't good enough.
"Liverpool will get stronger as the season goes on. Now they are out of the cups, they are back to that period where they will have a week between games.
"And that is when they get can get their energy up and become devastating.
"Next season, when they potentially get back into Europe, they will have to strengthen the squad."
While Neville's previous criticism of the Reds this season has been questionable, he strikes upon a salient point, raising the debate as to whether Klopp prepared well enough for the winter.
He is now left hoping his players don't continue to suffer due to being overplayed, or he will continue to rue his inability to sign the likes of Julian Draxler and Christian Pulisic.