Jurgen Klopp wants Liverpool to harness the "impressive style" of their recent win over Tottenham Hotspur to end the season on top form.
The Reds ended a miserable run of results with an excellent 2-0 victory at home to Mauricio Pochettino's Spurs, with their performance warranting an even more flattering scoreline.
Having won just once in 10 games prior to that, it was a result that Klopp's side required to lift their spirits.
Liverpool produced a run of 11 victories starting with a 5-1 win at home to Arsenal at a similar stage of the season in 2013/14, and the hope is that they can do the same in 2016/17—continuing away to Leicester City on February 27.
And speaking at their mid-season training camp in La Manga, Klopp called for the Reds to do just that, taking momentum from their display at Anfield.
"After Tottenham, we won in impressive style and I'm sure a lot of people think 'oh yes, it feels more likely [to return to form]' and that's the moment you want," he said.
"When you have this moment, you have to use it and keep it going.
"Of course, Leicester, it's a difficult situation for them. They're fighting for the league 100 percent now.
"Maybe this is the moment they recognise there's really nothing else to do in this season other than to stay in the league and be really concentrated.
"So we, if you want, could be the first team to face this 'new' Leicester. But it's possible [to win].
"And then Arsenal is coming and we all know how good they are, so it's difficult yes, but it's possible and that's what I always say. As long as it's possible let's try to do it, let's really try to do it. For this we need everybody in the best mood."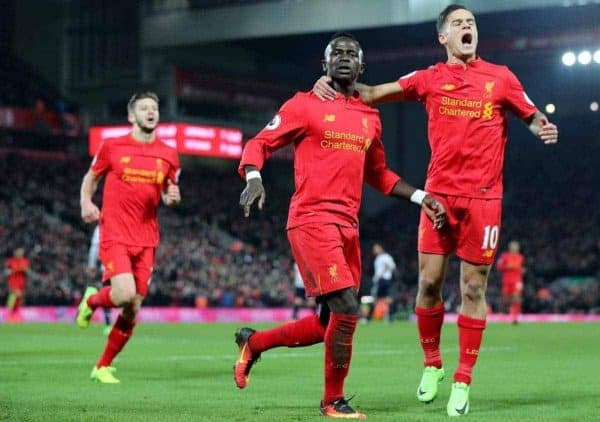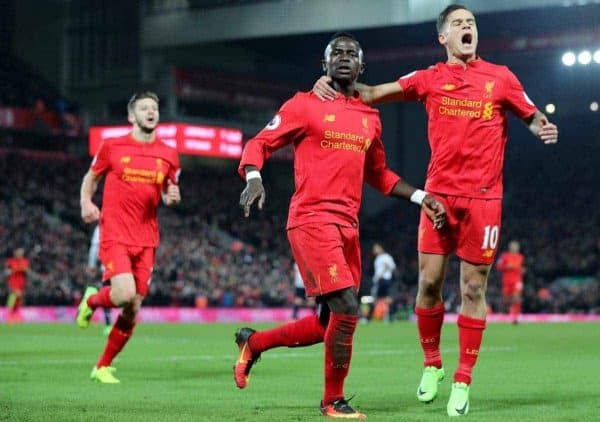 Three points against Pochettino's outfit saw Liverpool keep their place in fifth in the Premier League table, a point behind both Spurs and Arsenal, and three behind Man City.
Ambitions have shifted from the title to securing a top-four finish, and Klopp believes that is certainly possible.
"Most of the time in my life I had to fight for other things that are not that valuable—staying in the league, try to survive somehow, as a player especially," he continued.
"Life was good but not because life was good, but because I gave life the chance to be good, even when the pressure was high. That's what we could do.
"So, let's use the experiences we made this year, let's learn from it and yes, let's be stronger after all these things. The future is still bright.
"This is a long-term project but that doesn't mean we are not ambitious in this season.
"We are very, very [ambitious] to have the biggest success we can get, but we'll only know at the end of the season what it is."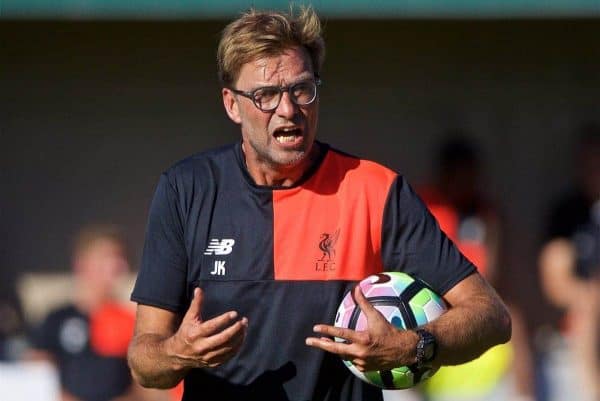 To do so, Klopp insisted his players need to "stay greedy," while he revealed his tactical work in La Manga was designed to remove the "intensity" of pressure, restoring confidence to Liverpool's play.
"We are still in this group, we are not at the end of the group, we are in the middle of the group," he explained.
"We have not the biggest distance to the interesting places, so that's all good.
"Each win can change the mood but if you lose, you have to use it, to get more greedy and if you win, you have to stay greedy. That's the life of a professional footballer."
After a short break in Spain, the Reds are now back on Merseyside, with the focus turning to preparing for a trip to the King Power Stadium—with victory of paramount importance.