Liverpool's latest defeat has to be the catalyst for a wake-up call, with planning now and execution in the summer to ensure the Reds' bewilderingly bad defence isn't allowed to halt all attempted progress.
Listing the words used to describe Liverpool's loss at Leicester City would serve only to be an exercise in futility and prolonging the mental anguish the result caused, but a few of the more choice phrases have to be the starting point for when the Reds regroup at season's end.
Disjointed, fragmented, shambolic: all apply, and for good reason, to the defensive third of the team in particular.
Lucas Leiva will doubtless be hammered for his performance, but he's far from the only one who caused the team problems at the KP and more of the questioning should be headed the way of the manager. Jurgen Klopp began the game with two career midfielders in his back four, Lucas centrally and James Milner left-back, while Ragnar Klavan—who can play both of those positions—idled on the bench.
As an individual who Klopp praised earlier in the season while simultaneously (and correctly) berating his doubters without having seen him in action, the Estonian must be wondering if his time at Anfield is already up, less than one year in.
Liverpool's side this season, the most oft-seen one of 12 or 13 battling for starting roles and an extra three or four sporadically rotating in, is built largely of players in unfamiliar or downright new roles.
From Jordan Henderson emerging as the holding midfielder, to Milner at left-back, the excuse cannot be that the players need time to get used to their roles; earlier in the year they were fantastic on the front foot, but time and time again when asked to defend, the team has no answer.

It's not against only top-quality attackers, it's not only from set pieces, it's not only against counter-attacks…it's simply everything.
All kinds of goals, all kinds of defensive woes.
The individuals clearly haven't proven of the elite standard required to win the game. Dejan Lovren is improved, vastly improved even, from the depths he plumbed in his debut campaign, but that's a little like saying Leicester were improved against the Reds from the past few weeks: yes, they were, but they couldn't possibly have gotten any worse.
Left-back and defensive midfield have been positions that Liverpool managers have been trying to adequately fill for years. Centre-back has joined them more recently, certainly since Daniel Agger departed and Jamie Carragher retired.
Even if Joel Matip has clear qualities in certain areas of his game, defences are built on partnerships all over the park: full-back and wide midfield, duos in the centre, holding midfielder and tilting defensive lines.
Jurgen Stop
Klopp has previously said that Liverpool have "no defensive problem," but the shocking lack of resilience of the team over the past couple of months leaves him in danger of looking as ignorant of clear facts as Brendan Rodgers was when he suggested three or four clean sheets showed his team had never needed the infamous defensive coach.

The Reds have conceded 16 in 12 so far in 2017, or 1.3 per game.
Back in October, our defensive analysis under Klopp showed a conceding rate of 1.11 per game in his first 61 games, and worryingly, no span of 15 matches had higher than 1.2 goals per game conceded.
This current run is even worse, not getting better as most would expect—or hope—for a team getting more and more training time with the manager.
With the five-year average for a top-four finish sitting at just under one goal conceded per game, it's clear the Reds still have a lot of work to do in that regard, and it's even more of a problem now with the attack not functioning as well as it was earlier in the season.
The Reds are on course to concede almost 50 goals in the league again this season, and it's simply not sustainable in the pursuit of success.
What is Emre Can?
One of the players who seems to most split the fanbase, Emre Can flits from superhuman bombardier to reckless simpleton in the space of 10 seconds during a game.
His passing is alternately inch-perfect and enragingly lazy, sometimes either side of a one-two move, summing up his position at the club at present.
It's all well and good—incredibly necessary, even—to have a player or two who can cover multiple positions, but those individuals are never the penned-in names in the starting XI.
Can has been a forward-running No. 8 for most of the campaign, albeit only when Gini Wijnaldum or Adam Lallana are unavailable or underperforming, but his short stint at defensive midfield against the Foxes was worryingly unstable and he was soon shifted to centre-back.

That's no slight on Can; after all, he doesn't decide where to play, but it's a pointer at the lack of balance at the back and in the defensive third of the team overall. At that point, and before Alberto Moreno's introduction, Lucas, Can and Milner made it more natural midfielders than defenders in the deepest five of the team.
The German seems to be stalling on a new contract, but it's hard to tell who has the power in negotiations when Can doesn't have form, a nailed-on position or a semblance of consistency about his game.
Rebuild, v2.0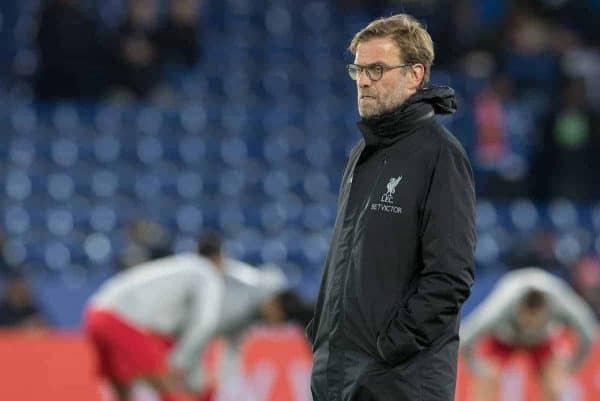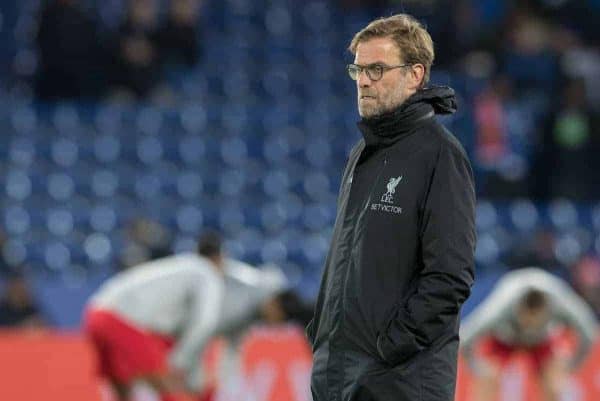 Come the summer, Klopp simply cannot afford to ignore the defence any longer.
He will have had over a year and a half at the club, more than enough time to put his stamp on things (and longer than some manage to get themselves) and the rate of conceding goals has to fall firmly at his feet, be it for tactical choices or trust in personnel who simply aren't up to the task.
It's admirable how Klopp doesn't want to simply throw money at the market when he believes in his coaching methods, but even the best trainers cannot merely insist on a player reaching a certain level that he has never before been elevated to, and expect it to be so…and much less with two, three or four players.
Additions and changes are a must, and Klopp has to start from the back in the next iteration of his team after it was largely, and mistakenly, overlooked in his first attempted rebuild.